Journal Entry:
Fri Aug 7, 2015, 1:57 AM
Re-purposing journal. Got the birthday badge. No more need for the questionaire filled with vague & trollish answers
So I shoved it over to my st.ash
Anyway
THEN ENTER MY CONTEST

CONTEST OVER - JUDGING STARTS SOONTHIS CONTEST IS NOW CLOSED.
NO MORE ENTRIES WILL BE ACCEPTED.
BIG THANKS TO ALL WHO PARTICIPATED
Judging will occur in the near future. Once decided winner will have 48 hours to respond or its forfeit.
-
OTHER PRIZE(S)
The grandprize winner will receive a free fullbody 'commission' from me of whatever (within reason)
and if I can manage to search my clusterfuck of folders I'll send you the brushes & patterns I use with MS5 also... maybe.
You will also get one of your own OC's featured in a picture with one of mine of your choice

DON'T FORGET I'M HAVING A SUMMER WING-IT COMMISSION SALE TOO
AND BE SURE TO ASK THE CHARACTERS SOME QUESTIONS. OPERATORS ARE STANDING BY!

All you gotta do is draw my characters... you can even draw them hanging out with yours. Be creative idfc :3
Why my characters and not (insert super popular widely known characters)? Whether or not I like them is a different thing. I just don't feel comfortable offering a prize for something I don't have the intellectual rights to. I own my creations, I don't own pokemon no matter how many plushies I buy.
HOWEVER! I won't stop you from drawing my girls cuddling with a plushie or doing some cosplay or wearing some merchandise.
I'M ALSO OPEN FOR COMMISSIONS
Consult the hub of infinite knowledge
You have TWO prices to choose from
THE FULL PACKAGE
- Offers you more control (not fucking nit-picking), more WIPs. More expensive and generally slower to produce

COMMISSION PRICING GUIDEBASE PRICING AND ADDITIONAL FEES
Things may be cheaper or more expensive depending on the order. Make sure you have read my terms of service.

INKS - Line art only. May include accenting colors/texturing
FLATS - No or minimal shading/highlighting. May be textured&patterned
COMPLETE - Full illustration. In depth shading and highlighting
----------------------------------------------------------------
CHIBI - Super kawaii desu things
BUST/PORTRAIT - Headshots duh
HALF BODY - Head to knee
FULL BODY - Atleast one entire leg is present in the picture.
PAYPAL $USD - UPFRONT ONLYVISUAL REFERENCE ONLY. DIRECT LINKS MUST END IN .JPG OR .PNG. NO VALID REFS? USE GOOGLE IMAGES. A DESIGNING FEE OF $5 MAY BE APPLIED FOR NO VALID REFS OR MIX-N-MATCH IMAGESBACKGROUNDS ARE MY CHOICE. YOU MAY REQUEST TRANSPARENTNSFW AVAILABLE ONLY TO 18+ CUSTOMERS. BY COMMISSIONING THIS YOU ACKNOWLEDGE YOU ARE 18+. Also in adherence to paypal's rule against nudi
THE WING-IT PACKAGE
- The results are completely random. You won't know what you get until it's done. No edits either unless you wanna pay extra. Offers me full artistic freedom. Cheaper too. Get it if you like surprises

WING IT COMMISSION DISCOUNTSDO WHATEVER I WANT WING-IT COMMISSIONS
Can be themed if requested.
Wing-it means no WIPs are offered and you will only get the final product.
You are giving me full artistic freedom for a discounted price! Neat!
Don't inquire if you are uncomfortable with that, or you can pay full regular price.
Now lets get to the price breakdown.
NSFW AVAILABLE ON REQUEST (MUST BE 18+ blah blah laws blah)
SKETCHES
$5 MINIMUM "Pay what you want"
Basically the more you pay the more you might get. Could be anything from a floating sketchy head to a fullbody.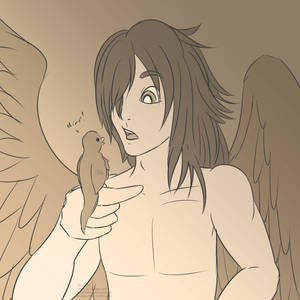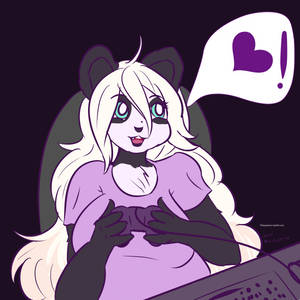 CHIBI
$10
ALL CHIBIS ARE SFW NO EXCEPTIONS!
$20 for chibi couple.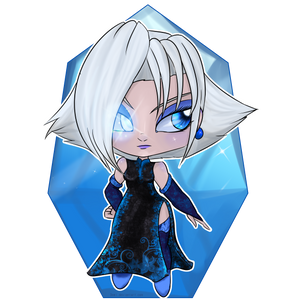 SLOTS.
1.
2.

HALF BODY
$20 (or $15 for bust/headshot)
$35 for couple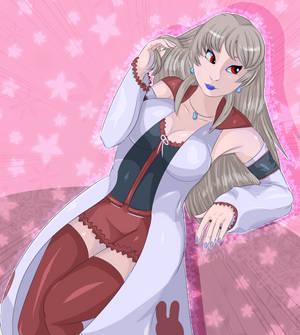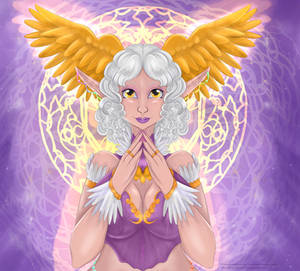 SLOTS.
1.
2.
FULL B
Did you know? You can get discounts from me. See journals for more info
------------------------------------------------------------------------------------------------
In the meantime I'm slowly starting to work on refsheets for some of my characters
and by slowly I mean sketch one pose and then weep.
also fuck core's prices.