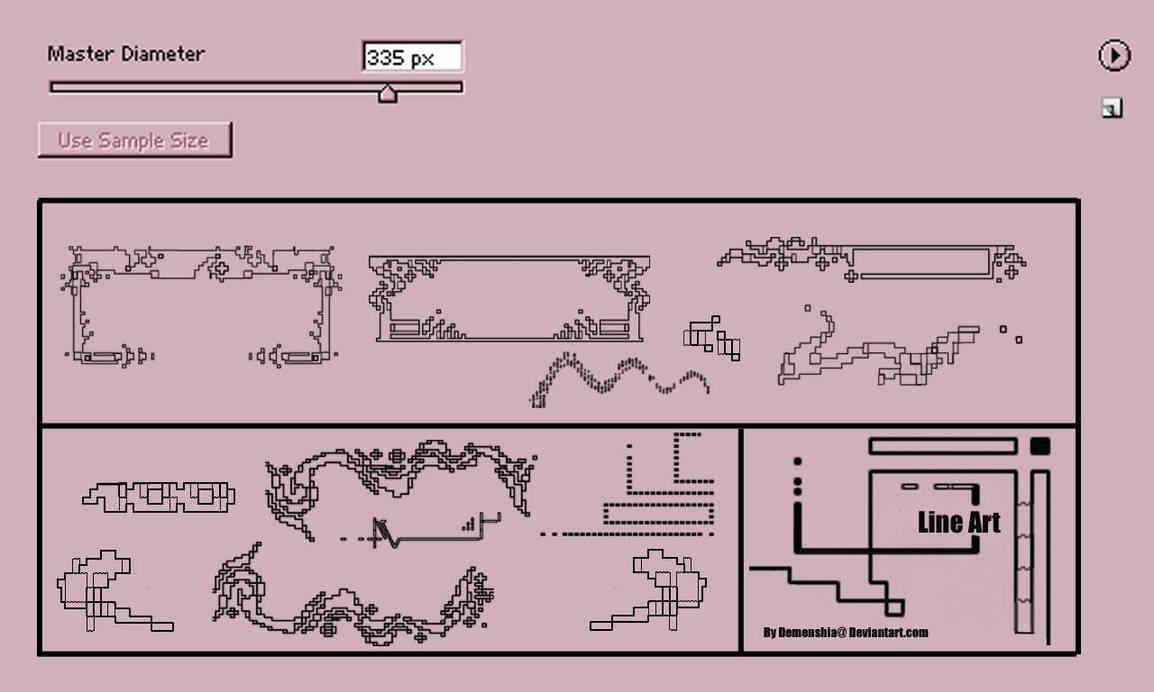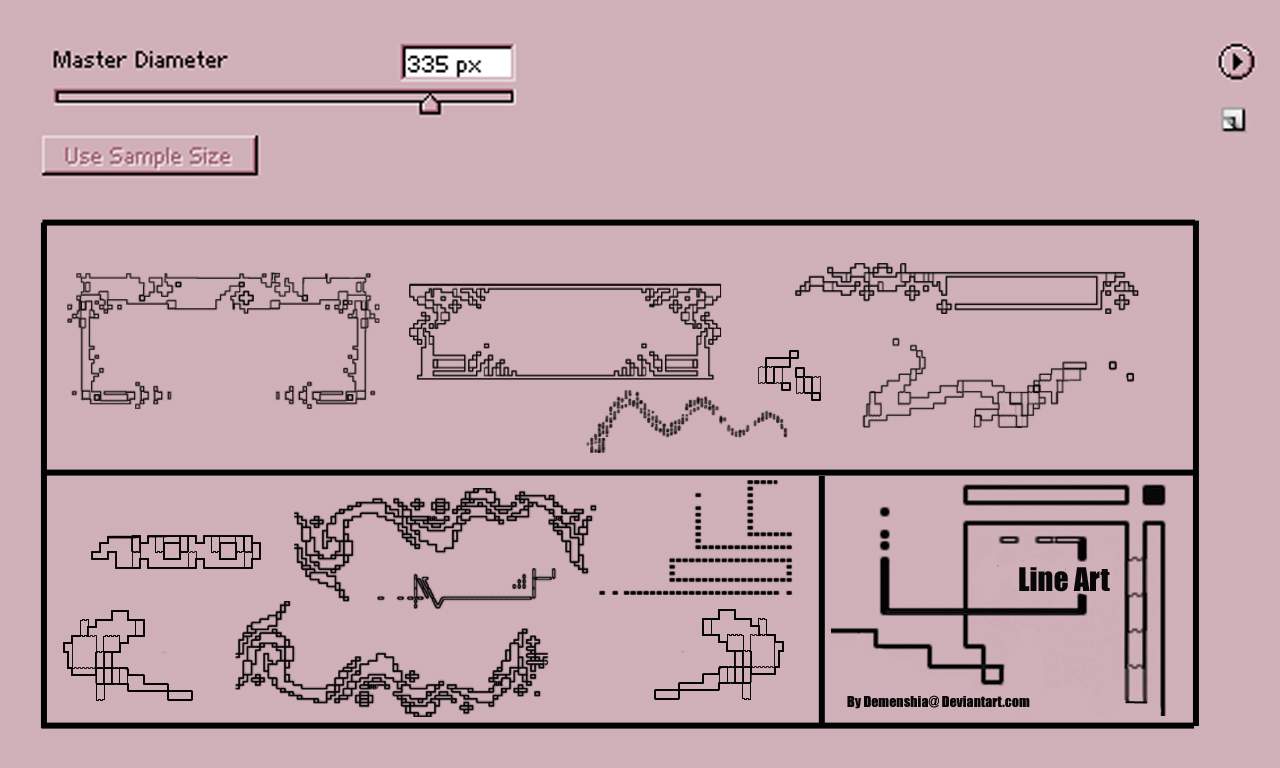 Line Art brushes I made in Photoshop 7, use freely if you wish I would be interested in seeing a link to the work though!

Comments appreciated.

Very interesting brushes... (:
Reply

hey, i'll use it, very simply tho,

pass by my gallery later!
xx
thanks
Reply

Hey thanks for the comment, i'll be interested in seeing anything you create with it.

My original idea was Business card borders.
Reply

Nice brushes, thank you!!
Reply

Glad you like the brushes, I hope you find a use for them. I have more in the same style in the works
Reply

Excellent effect to make RPG Maps !!!

Reply

Thanks, not sure how people would wish to use them .. I simply wanted to create something for abstract background to automobile wallpaper creation.

They turn out great with layer effects in Photoshop.
Reply