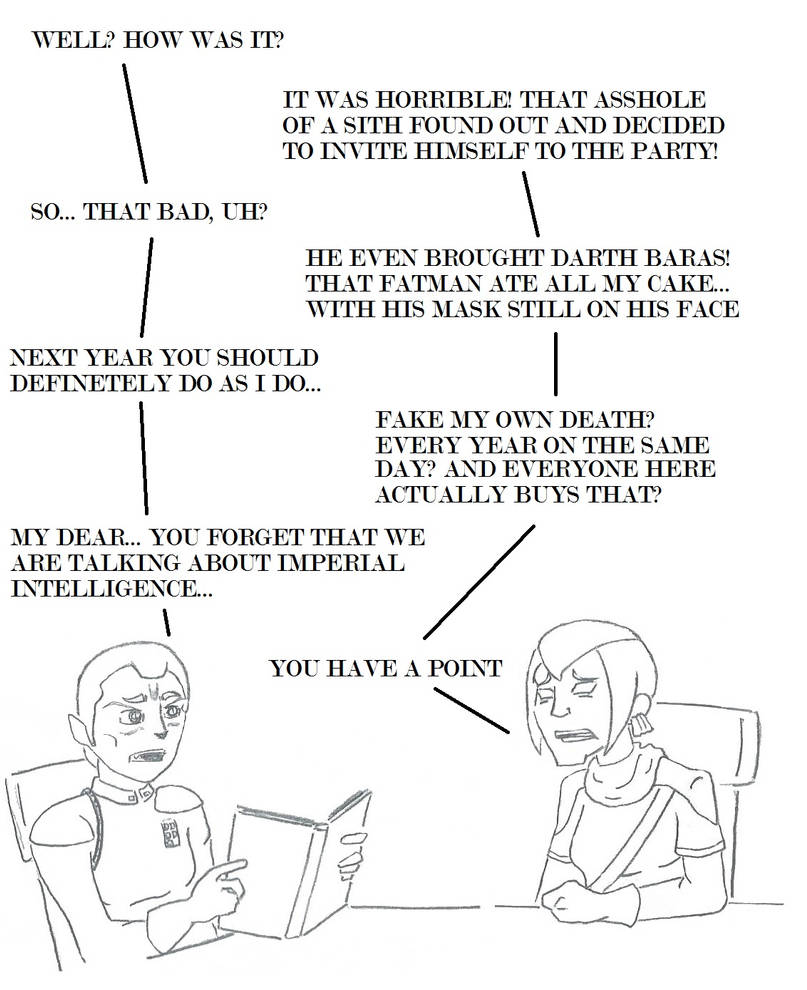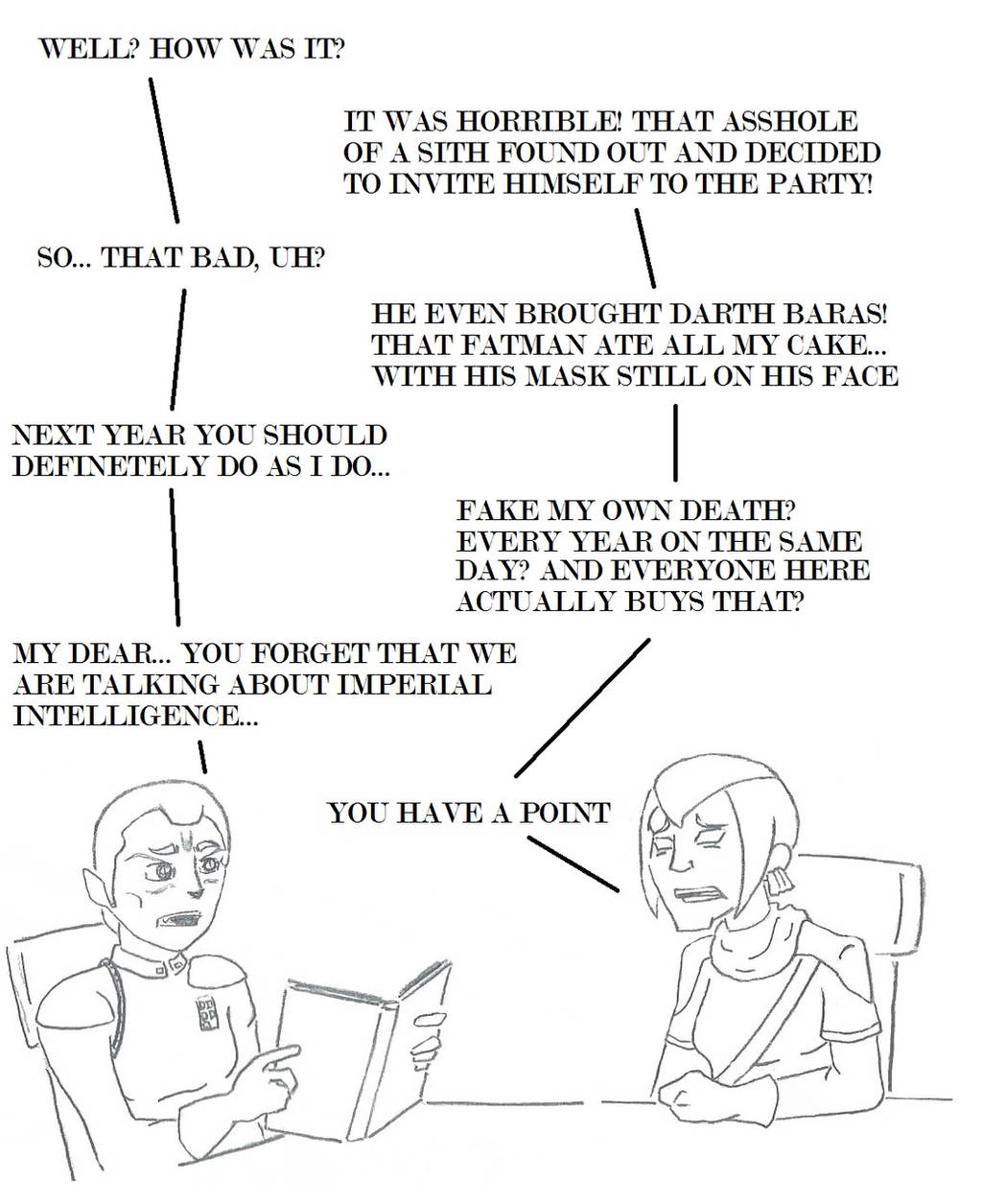 Watch
A gift for our dearest artist 'Vixen11' and small homage to her main character on the SW humorous strip series 'Imperial Entanglements'
Happy Birthday my dear! Best wishes to you! Long may you draw strips on DA and smiles on our faces!

Cheers!

This is awesome and hilarious and totally made my day! I've never had someone make me fan art like this before so this is a very cool and new experience for me. Thank you!
Reply

I´m sure you have a lot more of fans out there that will do the same sooner or later.
The only thing I regret is that I rushed the draw so my character looks like crap and there´s no color at all. Nonetheless, I´m really glad that I could do justice to your lovely chiss and make her look at least good enough.
Keep up the good work! We really like your stripes!

Happy Birthday... again

Reply