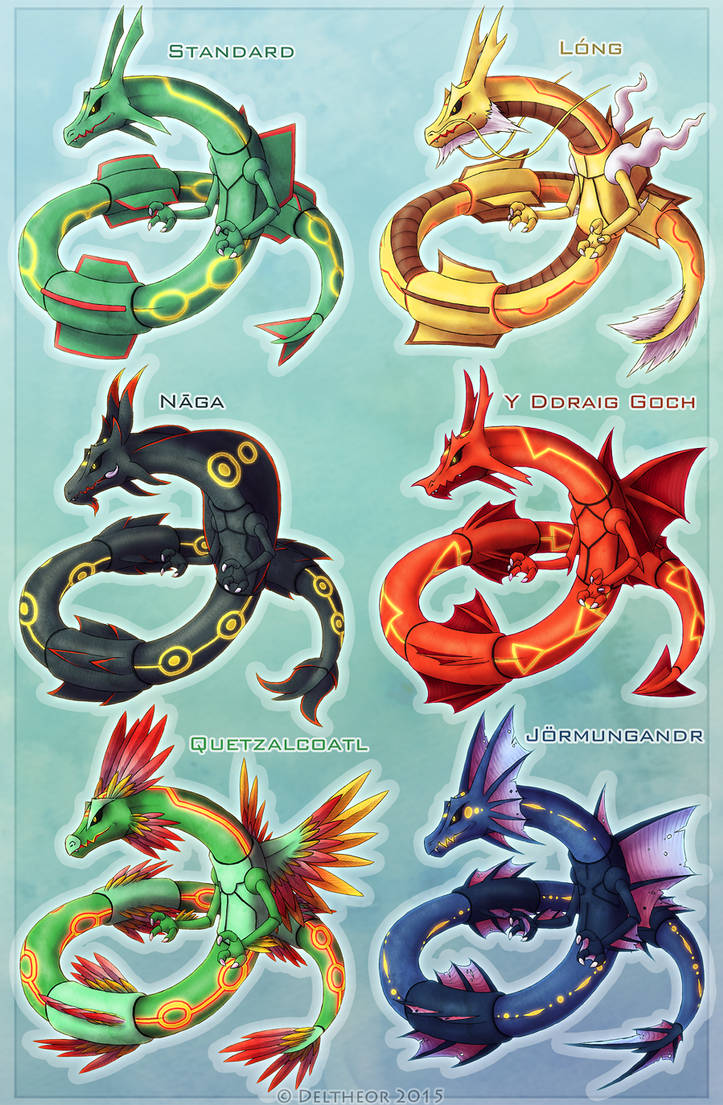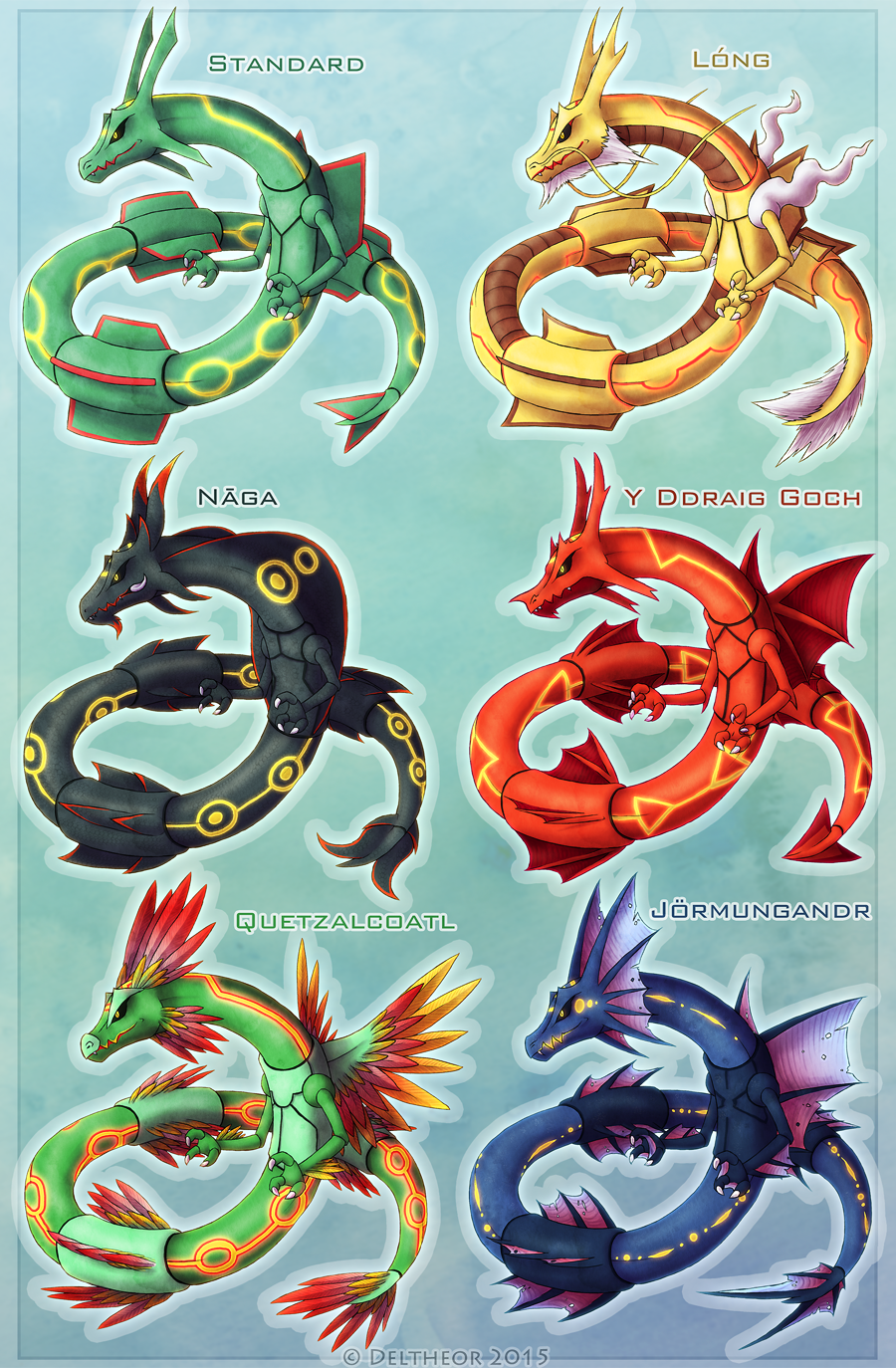 ▶
Do not repost to Tumblr! If you want to reblog it, click here for the post. Thank you!
I've been really enjoying the Pokémon variations trend that's been going around, so I wanted to try it with one of my favorite Pokémon! Rayquaza is kind of iconic though, on top of being a Legendary, and I wanted to do something a bit different rather than just changing its markings- so I based its different varieties after actual dragons in mythology!
Standard Rayquaza- Most common variant of Rayquaza, made famous by lore and murals passed down in the Hoenn region. It calms the rage of Groudon and Kyogre in many myths.
Lóng Rayquaza- Based after Chinese dragons. A symbol of power and luck, this Rayquaza's golden scales are highly sought after, making it a symbol of royalty in some countries.
Nāga Rayquaza- Based after the snake deity in Indian mythology (also has traits of king cobras). The most snake-like out of the Rayquaza variants, this dragon is revered as a guardian of nature. It is highly curious of others, and will only attack if threatened.
Y Ddraig Goch Rayquaza- Based after the Welsh dragon, namely the Welsh flag. It is fiercely protective of its territory, and will guard its land with its life. This Rayquaza is the protector of many countries due to this trait.
Quetzalcoatl Rayquaza- Based after the Meso-American feathered serpent.

This Rayquaza variant is rarely seen, and also one of the most powerful due to its ties to the sky. It is revered as a creator deity in some areas, and brings fertility wherever it rests.

Jörmungandr Rayquaza- Based after the Nordic sea serpent that encircles the world (also has traits of deep-sea fish). The largest subspecies of Rayquaza, this variant has grown to immense proportions and gained bioluminescence and gills to stay in the depths of the oceans. It is said that the world will end if it rises to the surface.
I'm not the best at designs, but man did I have fun with these. Mythology is something I've loved since I was a kid, especially dragons, so working on this was incredibly enjoyable.

Anyway, enjoy!
_______________________
Materials used: Photoshop CS5
Music Inspiration: Pokémon ORAS Soundtrack

Pokémon © Gamefreak/Nintendo