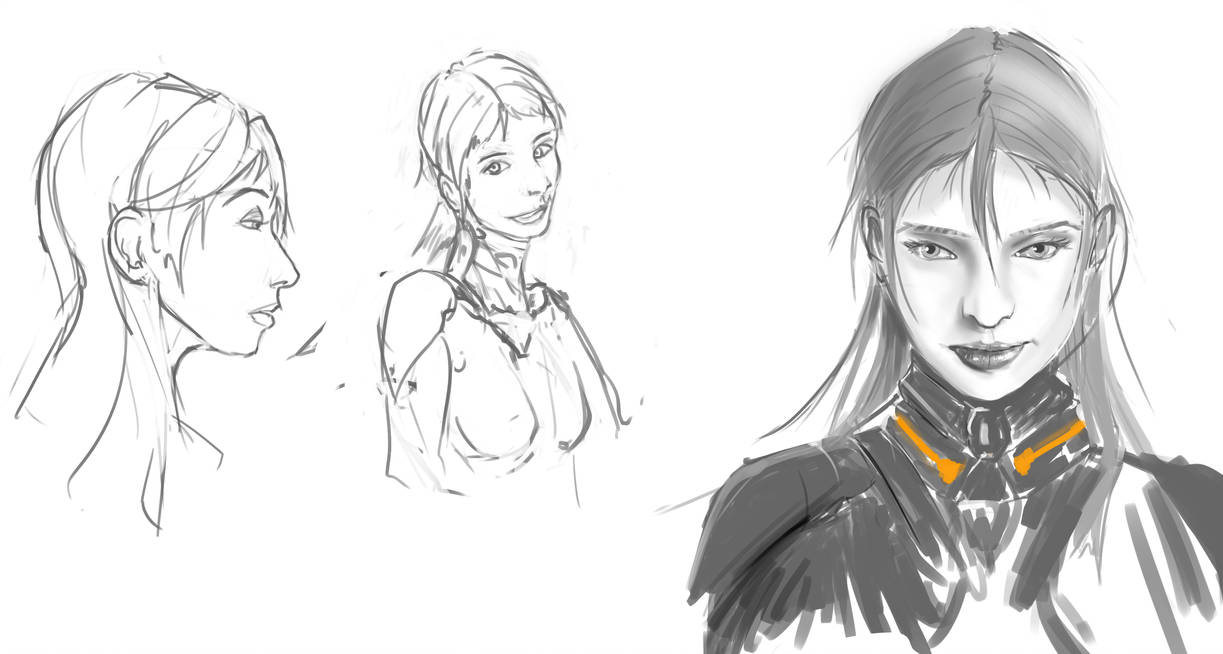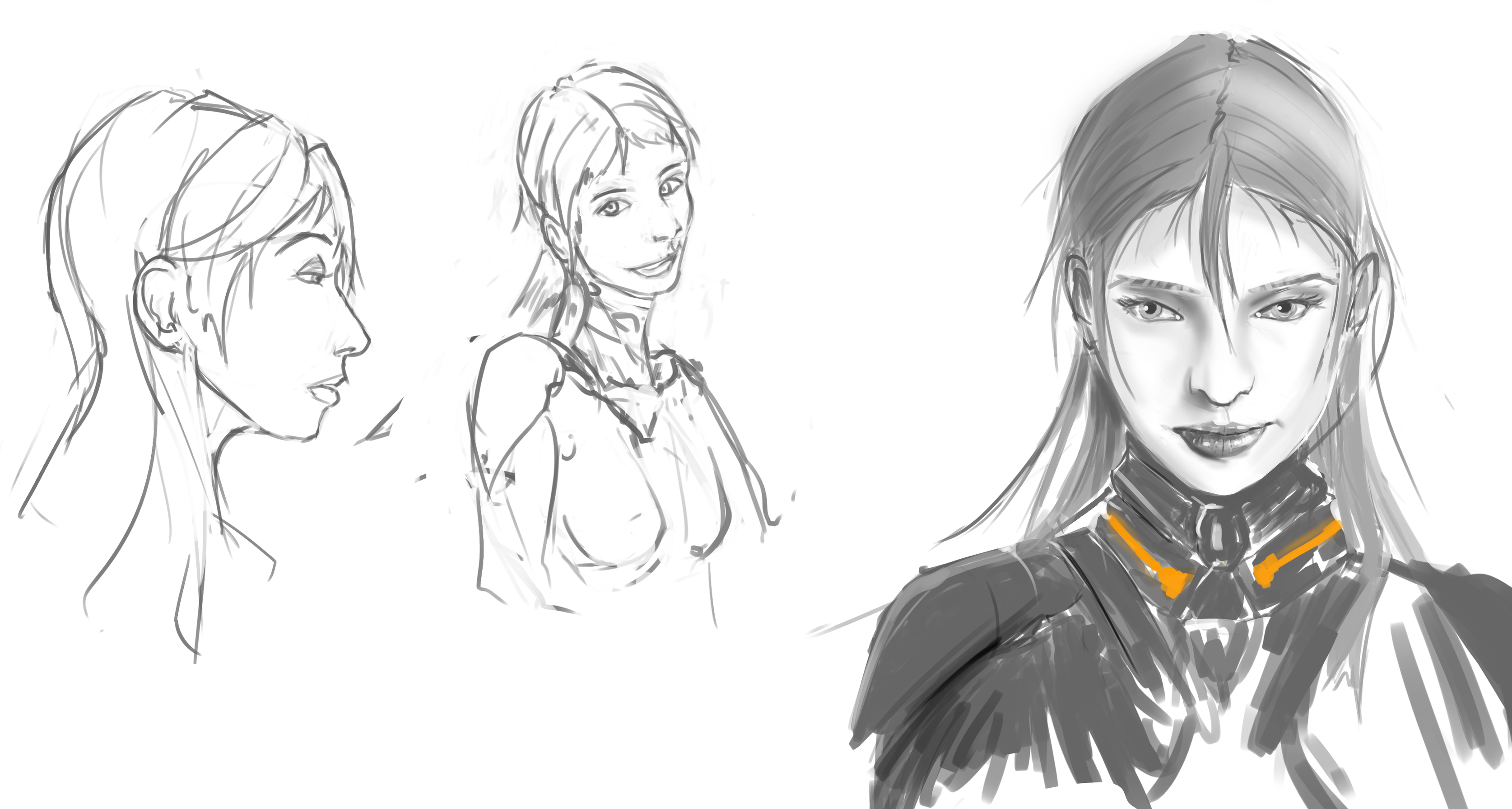 Watch
Two of Jen, one of Rhy. Practice is really starting to pay off. I'm excited as hell.
I like the drawings! The overall proportions of the heads are reasonable, and generally line up through the different perspectives.
For the first head, you have used relatively few bold lines to show the texture of the hair and the outline of the face. However, the visible wing of the nose is too thin, the length of the nose looks too long in relation to other distances on the face, and the outlines of the mouth would look better with a more definition of the sharper angle of the bottom of the lower lip, and less line at the sides of the lips.
The middle bust is a more fully realized form. The head suffers a little from misaligned features - the mouth is visually aligned with the eyes from the viewer's angle, but it doesn't follow the curve of the face, and is instead pushed to the viewer's left - the philtrum is aligned with the far side of the mouth instead of the center. The drawing also loses itself a little in the neck and shoulders area.
The third bust is the most fully rendered, and has a nice splash of color. I think there could be bolder difference in value in the hair and some planes of the face. The light source looks like it is based on the right side, but the reflection in her eyes shows it is coming from the left. More boldly shading would help clarify the forms of the figure. I also think the painting technique could be improved by using a larger brush when appropriate, like the large areas of grey on the body.
Overall, I think they are great drawings! I love how you work with the hair, and the anatomy issues are pretty minor. You have done an awesome job depicting your character, and your practice is definitely paying off.

The Artist thought this was FAIR
2 out of 2 deviants thought this was fair.