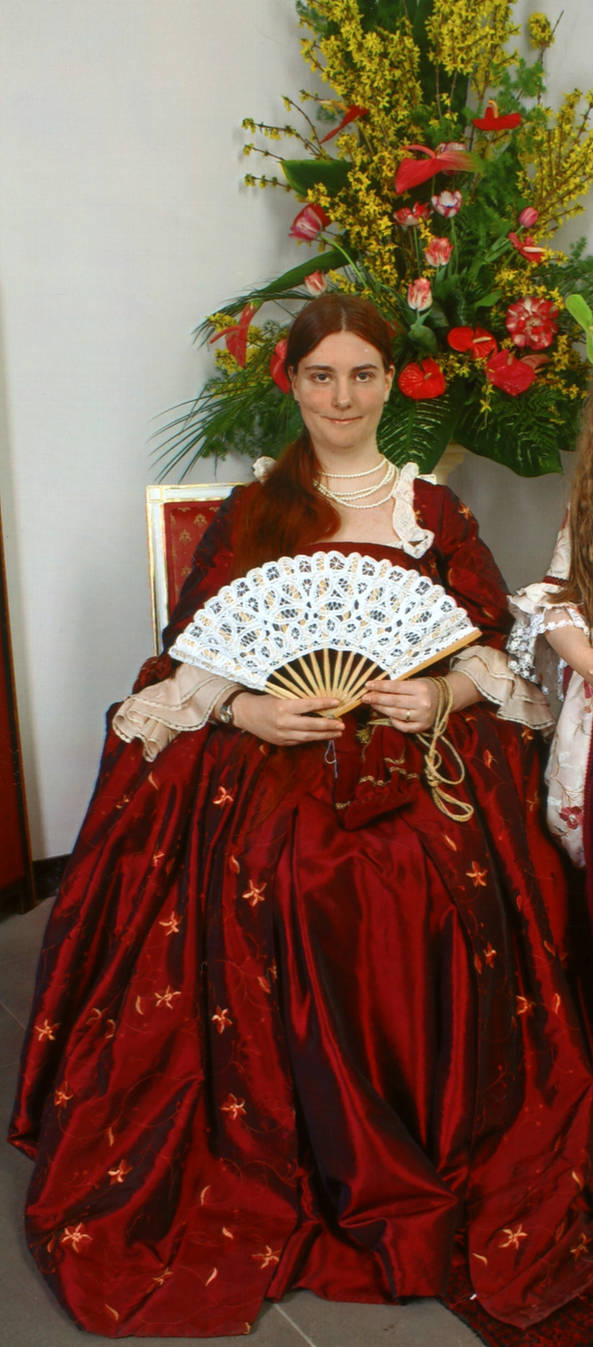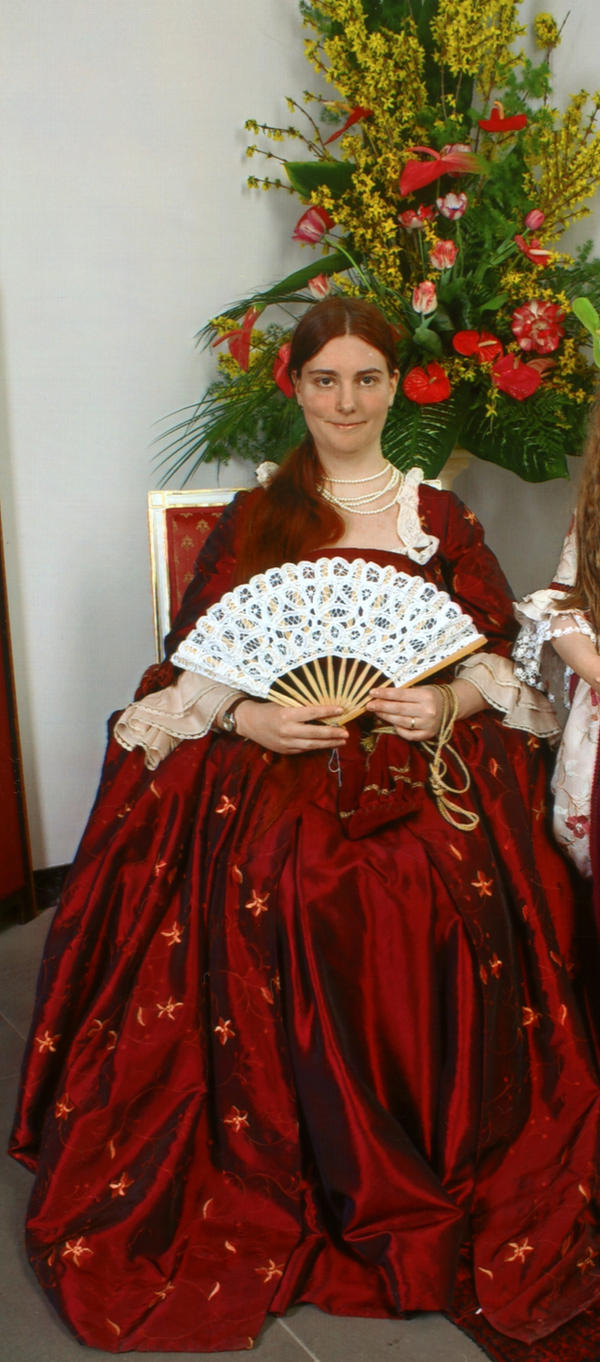 Watch
Historic costume. All credits for this scanned photo are mine.

Beautiful lady, fantastic photo
Reply

Reply

Thank you Dave, I appreciate it.

Reply

Great work. Fits perfectly to the background as well as the flowers.
And it is a vast amount of work to actually make coth like these, in case it's not "just" bought
Thumbs up!

Reply

Reply

Reply