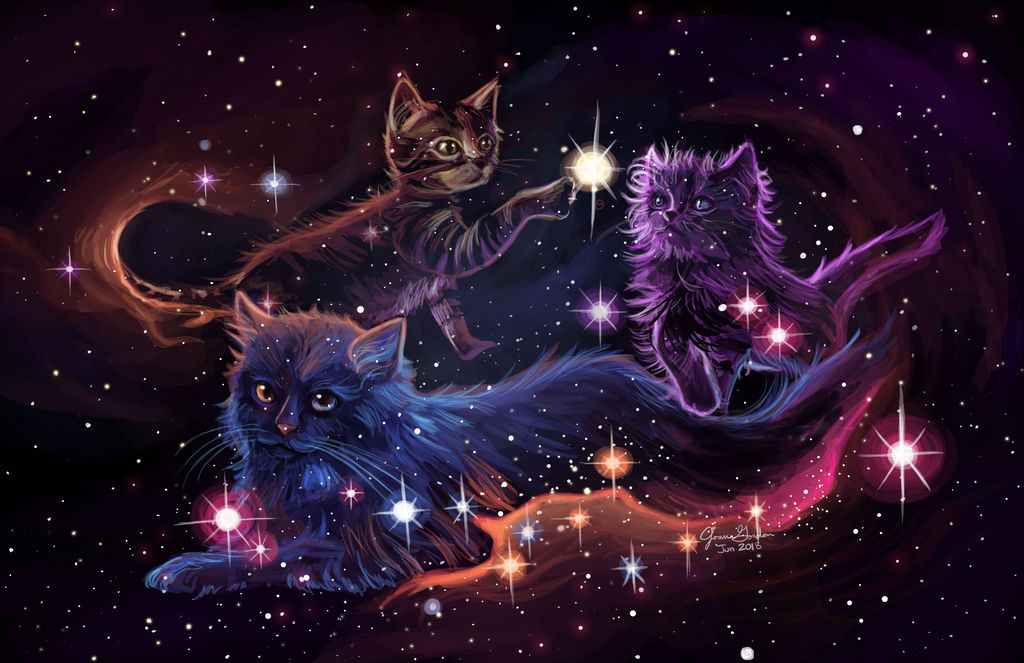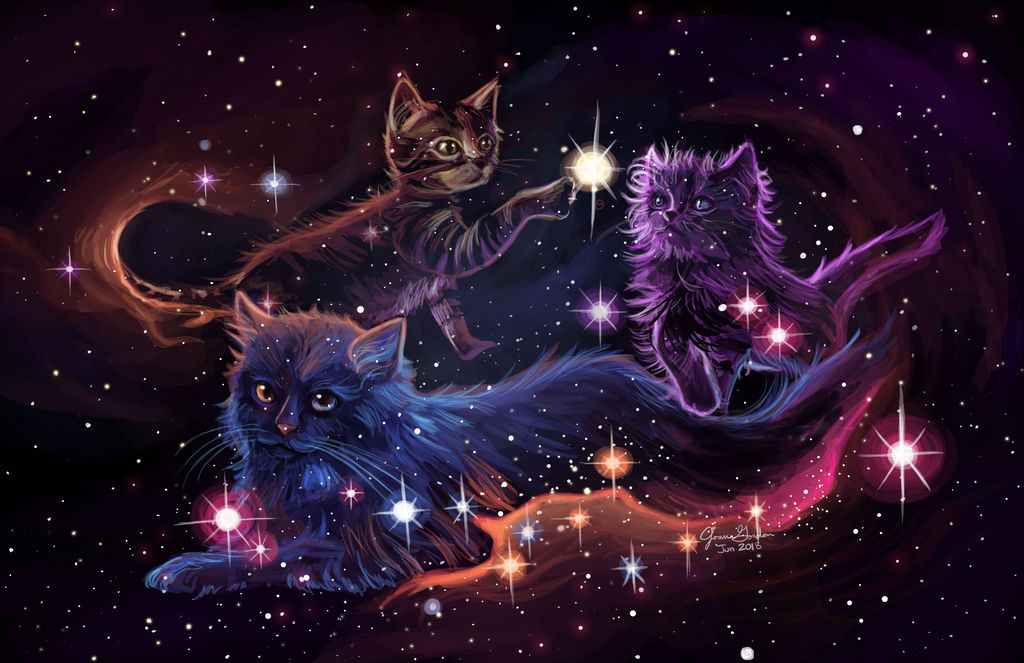 Watch
This was a fun side project I was working on in the beginning of July. Basically drawing kitties as a nebula, even playing with the stars.

It took maybe less than a day to do (Less than 4 hours or so). I dunno, kinda on a space kick recently. *shrug*


Reply

I didn't know how much I needed this in my life until I was blessed to see this image.
Beautiful work. ;w;

Reply

Why ar how did they get there
Reply

God said "Let there be cats." And were cats. And God saw the catty nebula was good, and decided to take pictures to commemorate the moment.

Although it probably would have worked better with "cat eye nebula".

Reply

Reply

When they said "shoot for the moon. If you miss you'll be among the stars" Was not entirely wrong for these kitties.

Reply

The Final, FURRY Frontier at Last! Nebulous & Fabulous... Purr-fect Too!

Reply

Purr-fect Paw-fection.

I have been told to draw more starry felines in space, so I'll try to make it happen. Maybe a couple K9's too.

Reply

K9's with tall ears, like Egytian Anubis statues, would be neat to see... Keep up the Good Artwork!

Reply

Reply

Reply

UWAAAAAAA this is so amazing! I love this!!!!
Reply

I'm considering doing more of this kind of art (figures or abimals with space) because I fiiiiinallly figured out how to draw nebulas digitally.

Next challenge would be galaxies I think....
Reply