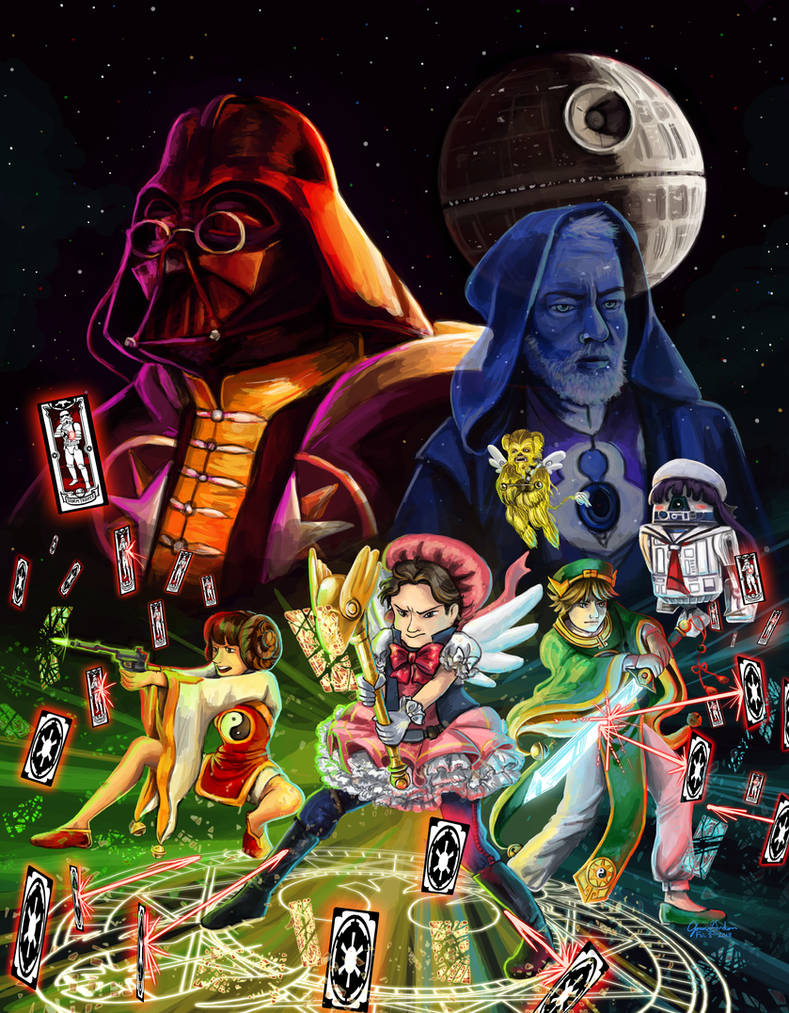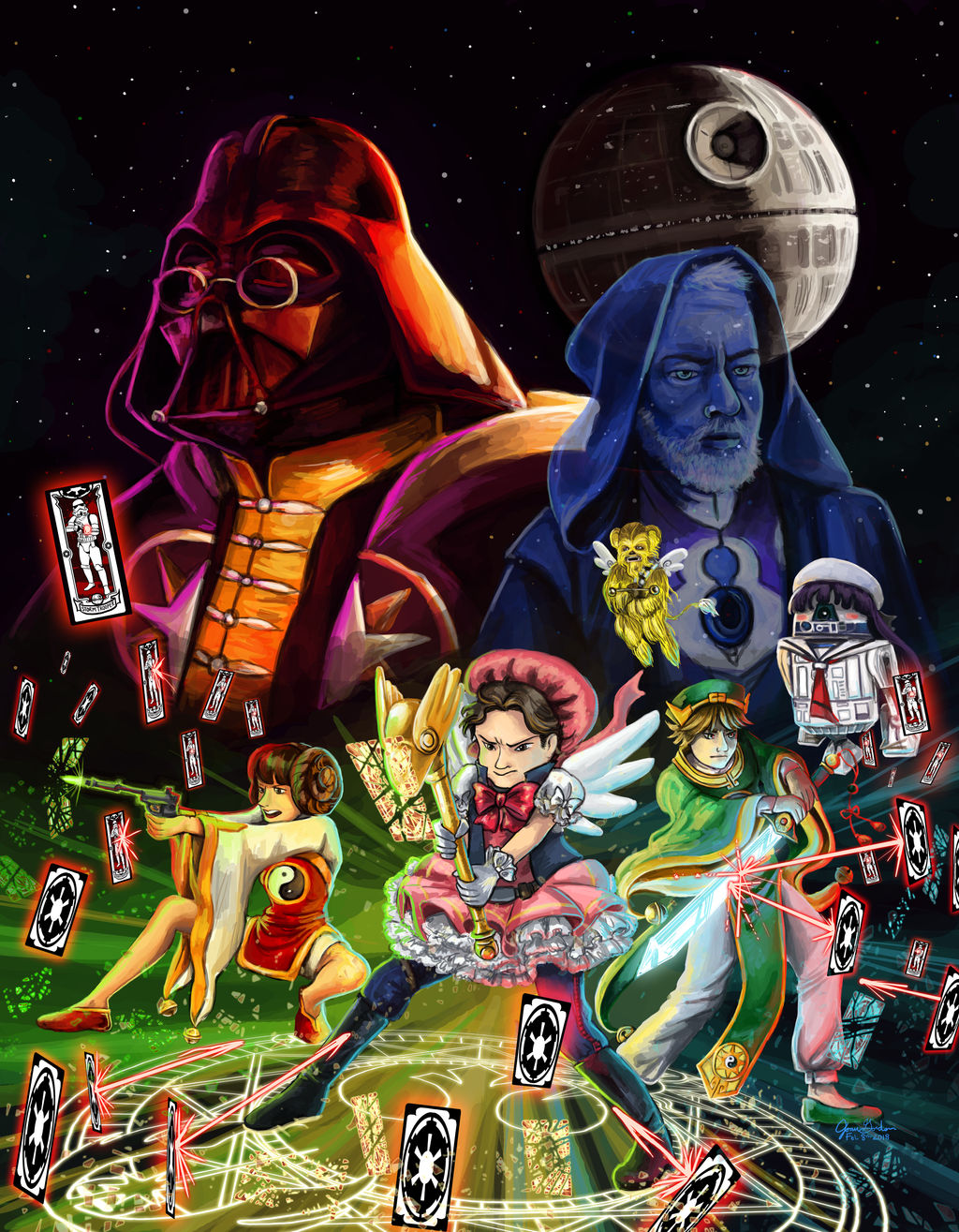 Watch
Time to complete this picture: 17 hours and 54 min (yes, I kept track)
Duration of coloring process: 1/21/18 - 2/8/18
Drawn with: Wacom Intuos3 Tablet, and Photoshop CS4


Soooo I started watching Starwars for the first time back in December (2017). As I was watching episode V, I saw Han Solo holding a stick that looked suspiciously like the wand Sakura has in Season 1 of CCS. THUS, the birth of this crazy idea and wondering how all the starwars characters would look as CCS characters.

Hansolo - Sakura Kinomoto
Leia - Meling Li
Luke - Syaoran Li
Wookie - Keroberos
R2D2 - Tomoyo
Darth Vader - Clow Reed
Obi wan Kenobi - Yue
Stormtrooper - Cards
C3PO - Clow Wand

I wanted to stick with the Starwars characters from IV, V, and VI (not I, II, and III). I still kinda debate about sticking Yoda in SOMEWHERE, but the image works as it is now (being balanced and all). I realized close to completion of this picture, that I haven't really done much dynamic/action type projects, so this had some learning curves for me. Especially with special effects like destroying cards, and making them into debris that is super transparent (fading into the background).

Anyway! I hope y'all enjoy it! :3

I have so many questions.... .__.
Reply

Reply

ROFL))))) But in my book it is Leia who is supposed to be Siaoran (paring things, YK)

Reply

I considered Leia being Syaoran. Problem is, I wanted Luke to weild a sword/saber a little more than the pairing. :/
Reply

OMG WHAT??? This is amazing lol!
Reply

Kero.
I'm dying.
This is beautiful. But I'm dying. Oh goodness gracious.
Reply

It a bummer he's not really doing anything....other than glaring at darth Clow. XD but it is kinda funny.....hehehe
Reply

that's just awesome made my day

Reply

AAAAAAAAAAAAAAAAAAAAAAAAAAAAAAAAAAAAAAAAAAH I LOVE IT~ IT MAKES ME SO GIDDY INSIDE!!!
Reply