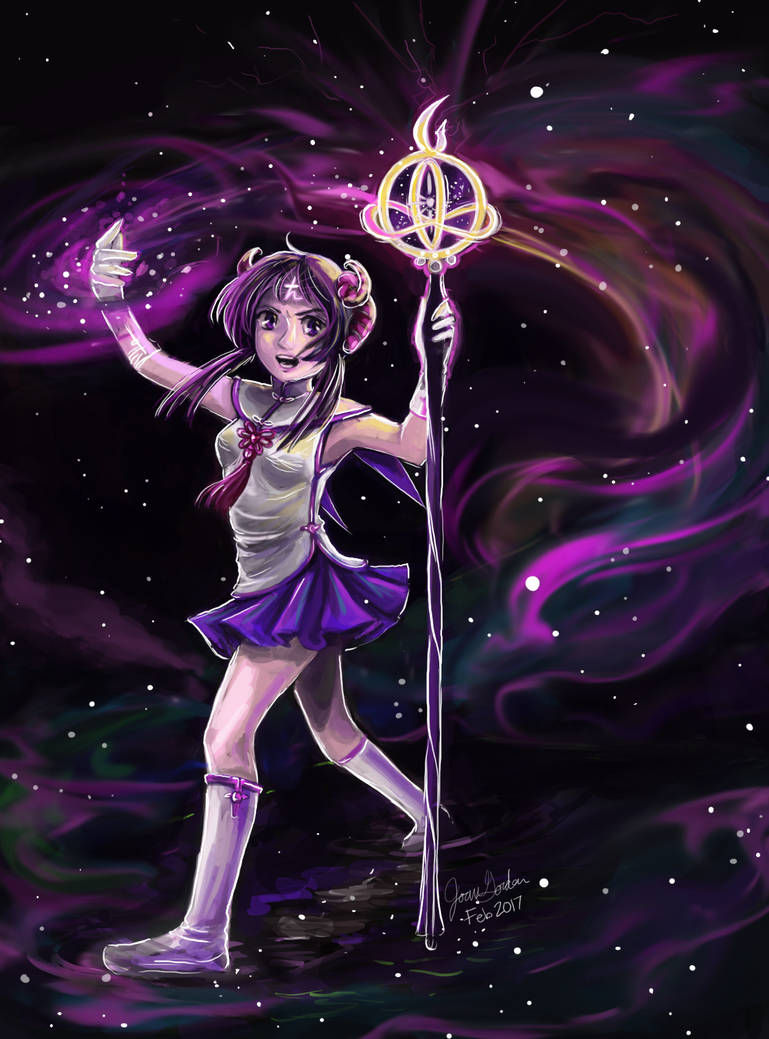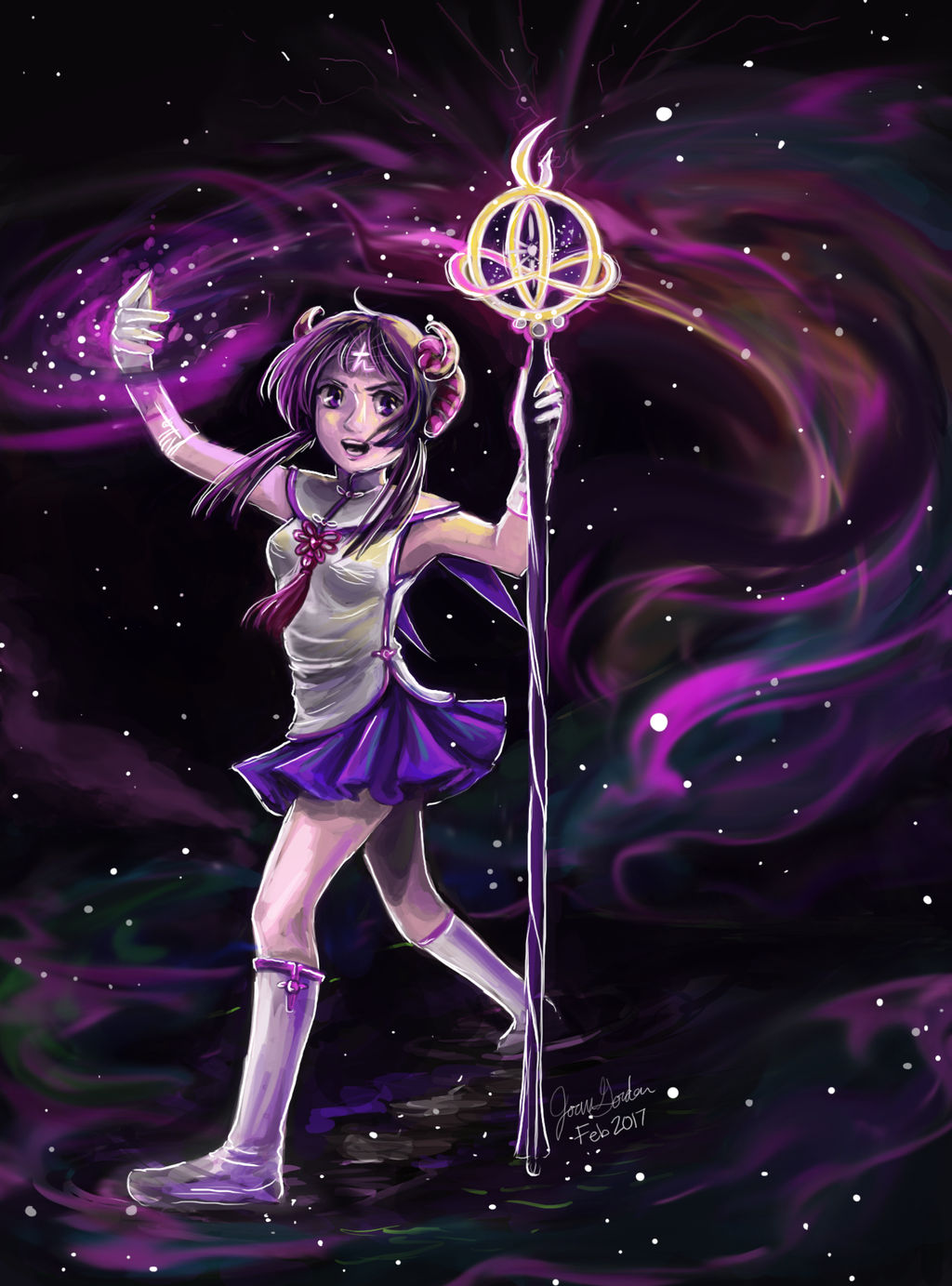 Watch
Done with Photoshop CS4 and Intuos 3 Tablet.
This is for

's Zodiac Redesign Collaboration. To participate, go here: sailorsenshi.deviantart.com/jo…

I've been working on this redesign of Saturn for the past couple weeks as a way to de-stress. I paired her with the ram/goat from the Chinese Zodiac. I have revised....and revised....AND REVISED
this picture many times. I think I finally got it right, but I'm still not entirely happy with it. For a while she looked more like a villain than a good guy, so I had to change my design to something much more "hero looking".
I kept it simple, and very Chinese-y. The type of haircut I was going for was similar to Misaki from Angelic Layer. Although it looks like I just gave her pigtails like Mai from Avatar. OH WELL. The staff change was to kinda include the planet Saturn in it as well (the infinity like entwined part is supposed to represent Saturn's rings). I nixed the tiara and opted for just the mark on the forehead. It was a design choice. XD
Now I can get to other projects! YAY

Awesme and cute work on hero
Reply

Oh my I love the Chinese-sailor collar

Reply

Good to know the collar is loved.

I'm not sure how that collar design would be sewn though.... lol
Reply

i really like the Chinese-esque serafuku :3
Reply