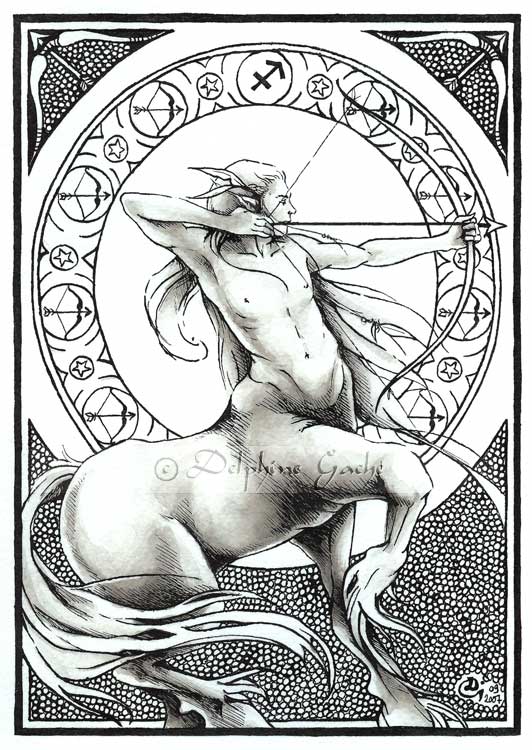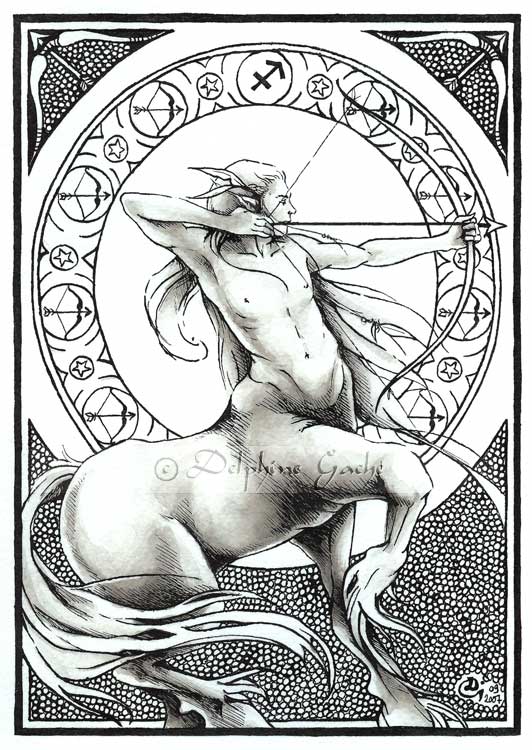 Watch
Ink A5
© Delphine GACHE - All right reserved
Any use, even partial of this picture is STRICTLY forbidden.

Sagittarius or the sign of frankness.
Right and honest. The sagittarius is an idealistic and very optimistic person.
_______

Encre de chine A5.
© Delphine GACHE - Tous droits réservés
Toute utilisation, même partielle de cette œuvre est STRICTEMENT interdite.

Le sagittaire ou le signe de la franchise.
Droit et honnête. Le sagittaire est un être idéaliste et très optimiste.