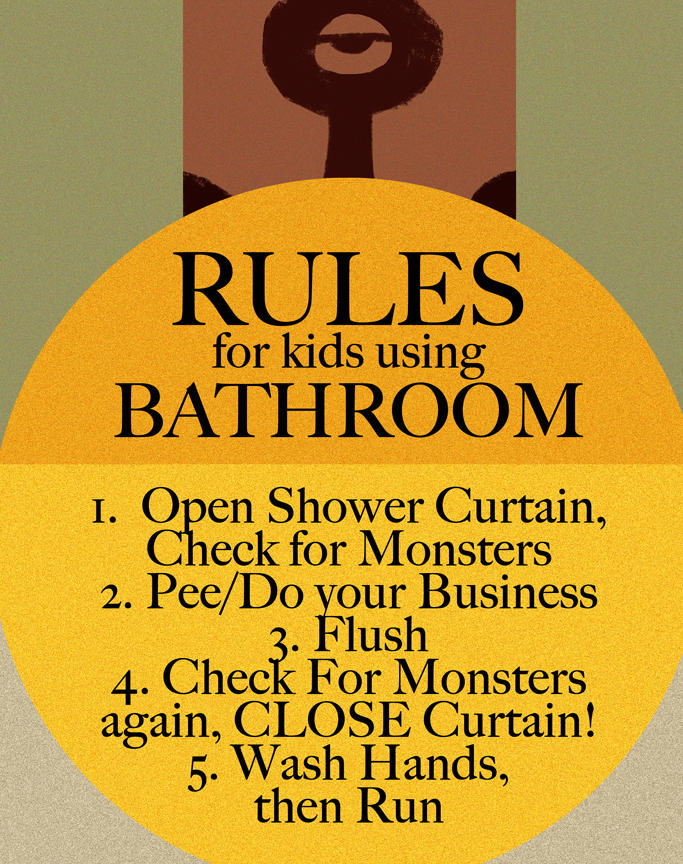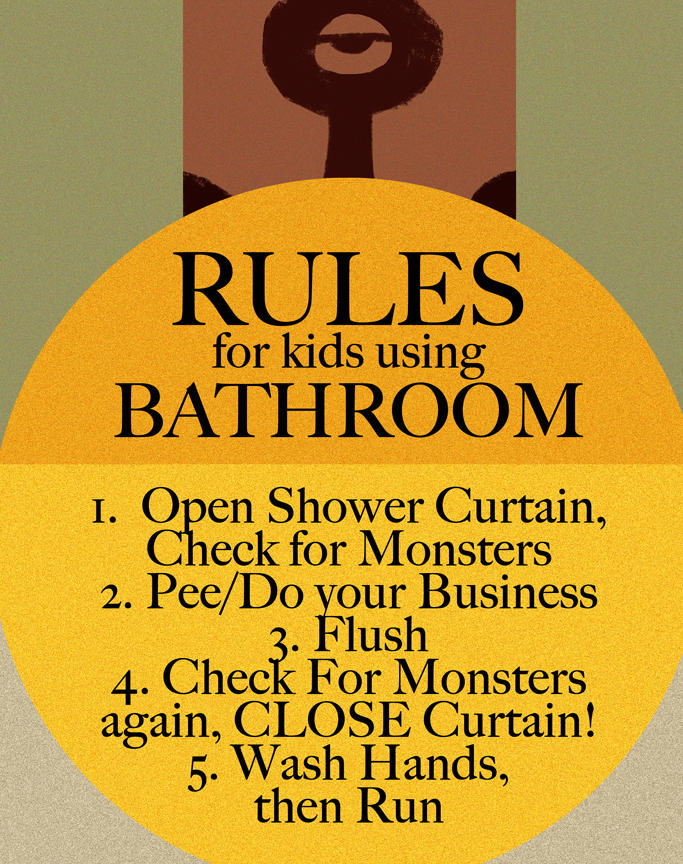 Monster Shower Sign I made for my kids, tired of always having to close the shower curtain!

I wish I knew this when I was growing up!
Reply

awesome!
can't stop laughing


Reply
Reply
Brilliant Derek

Reply

haha
but what is the problem with leaving the shower curtain open?
Reply

Uh, not much, good point. It's just a pet peeve my wife and I have. It also serves as a guest bathroom, so we don't want it looking too much like a sty. Also, then the monsters can come out!
Reply

Haha i can understand that, I just prefer shower curtains open. To see the monsters of course.
Reply

I agree, I have been guilty myself. But at least I CLOSE the curtain!
Reply

For kids...? This is a normal process for anyone. I'm absolutely positive.
Reply