Greething everyones! I opened my com. works for this summer. In the end of this year i must done my university and get the diploma) This is mean what after the september my comissions will be frozen again) Use this warm great time! x)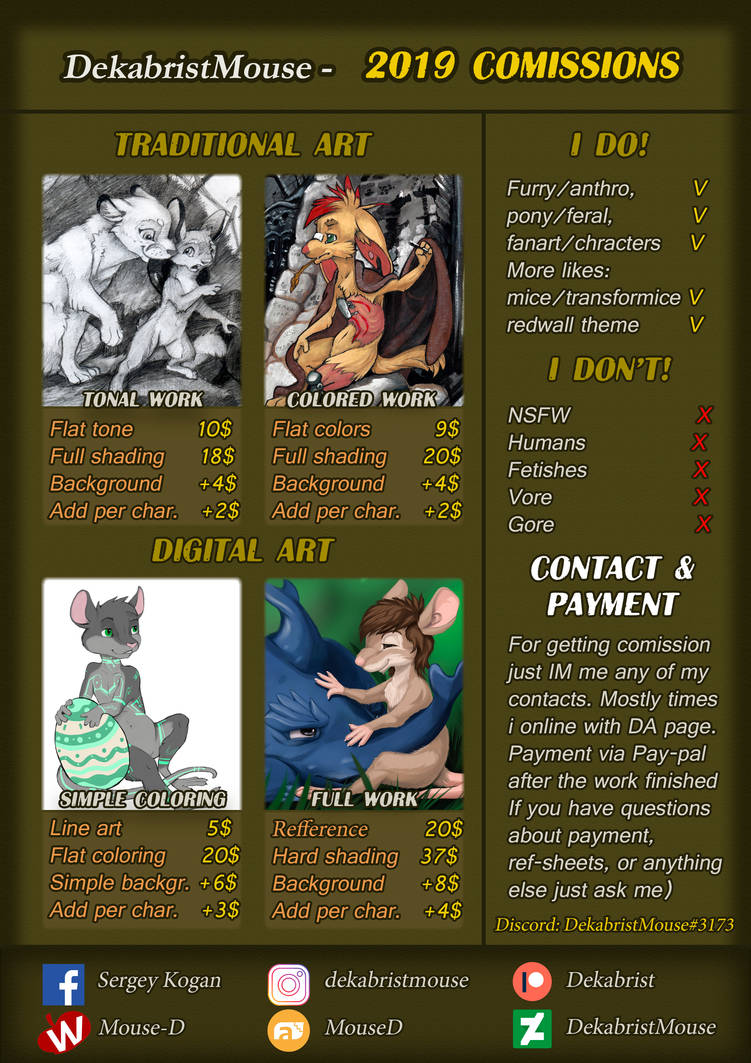 Now allowed 4 slots for comissions and 2 slots for trades. Requests still closed - i always doing events and you can win art.
Always, when art was finished slot for clamed people, i clear the status and open slot again. Just see news! I will update this journal
If you don't catch claming a slot, don't worry - i can write you in waiting list and tell you when finished slots will open again.
COMISSIONS INFO:
Slot 1 -allowed
Slot 2 -allowed
Slot 3 -
Seraphon
tone work
Slot 4 -
DCLeadboot
in waiting
TRADES INFO:
Slot 1 -
Chizuruii
in waiting
Slot 2 -allowed
FINISHED WORKS FROM THE PERIOD:
1)
HugeWolf
(com. 1/2)
Forest friends
2)
HugeWolf
(com. 2/2)
The saddle