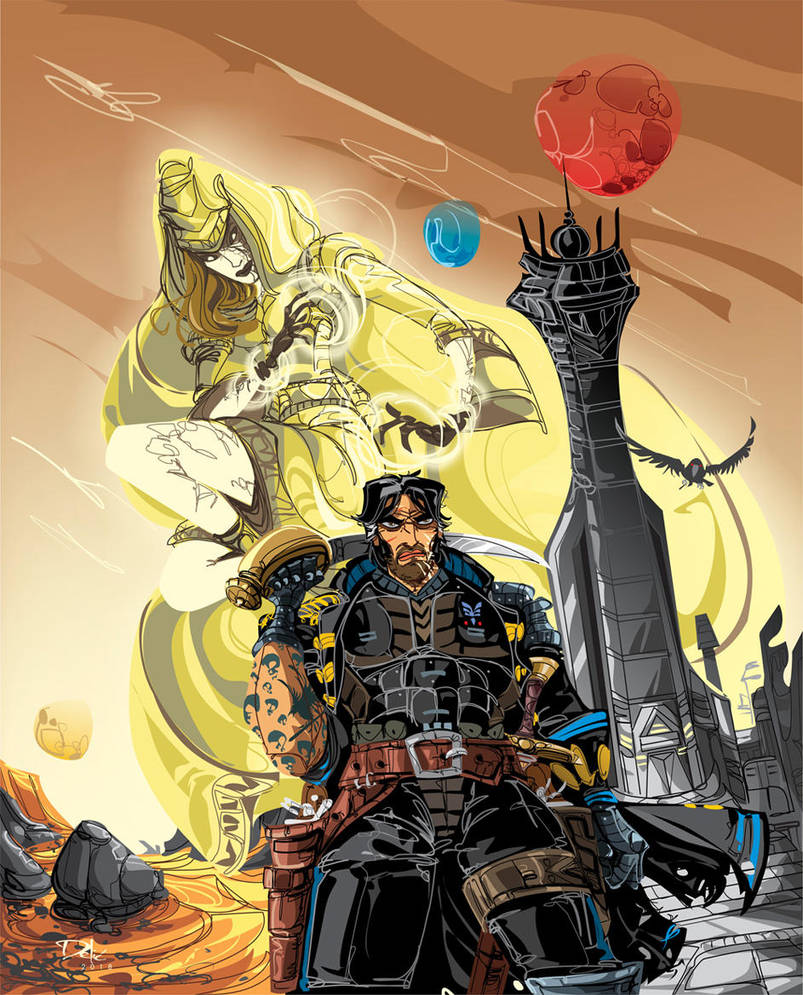 Watch
"Life is merciless. She doesn't care if you're old, young, man or woman, loved or reviled. The only thing you can count on is that you're going to be treated with as little fairness as everyone else."
Ravencry / Ed McDonald

Hell of a sequel, and I really do mean it. If you're familiar with "Blackwing" the first book of "The Raven's Mark" trilogy, trust me, you don't want to skip "Ravencry" for nothing in this world. Ed McDonald is a new blade in grimdark world, sharp as a razor.


Dejan Delic©2018, All Rights Reserved.
All the materials contained in my deviantART gallery may not be reproduced, copied, edited, published, transmitted or uploaded in any way without my written and expressed permission. All rights reserved.

Awesome!

I'm really looking forward to reading this one!

Reply

Tnx a lot, mate!

:ahoy
Oh, I'm sure you'll enjoy 'Ravencry'. It's perfect sequel to 'Blackwing'.

Reply

OMG! Epic, Dejan. Epic. The quote is implacable. I like my herioes (like Het) implacable. No mercy.
Reply

Tnx a lot, Don!

Sure, this book is a total killer, and Ed McDonald firing quotes like this without any mercy.
Yeah, Het is a perfect merciless example!


Reply