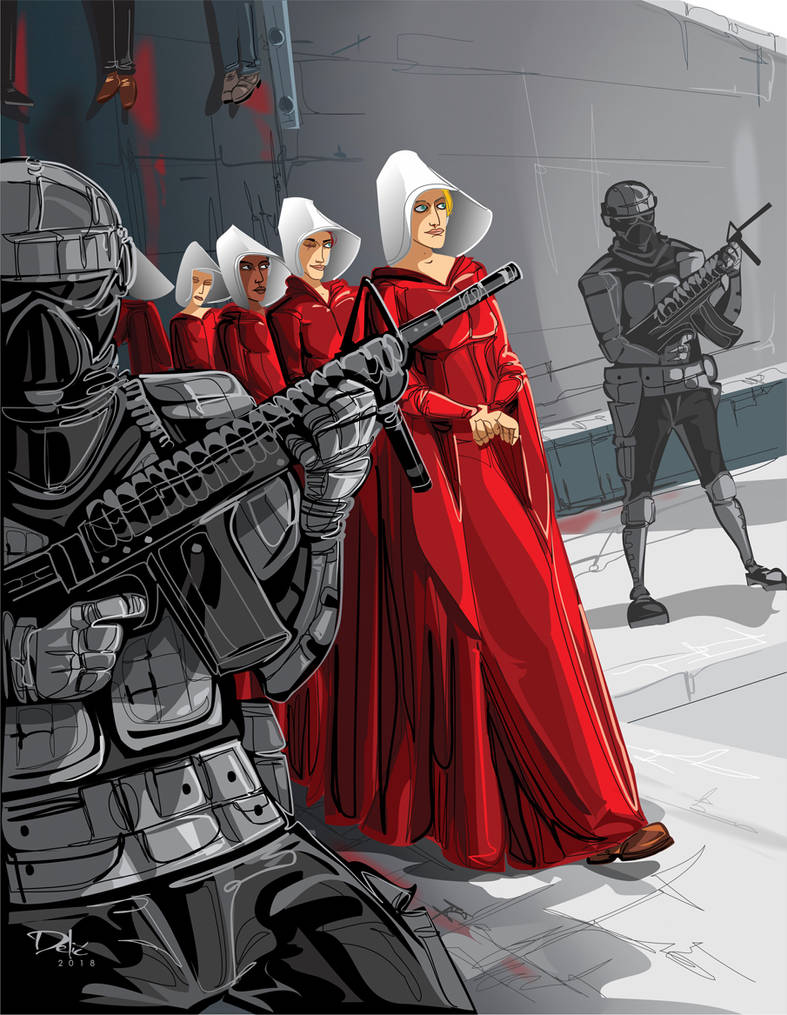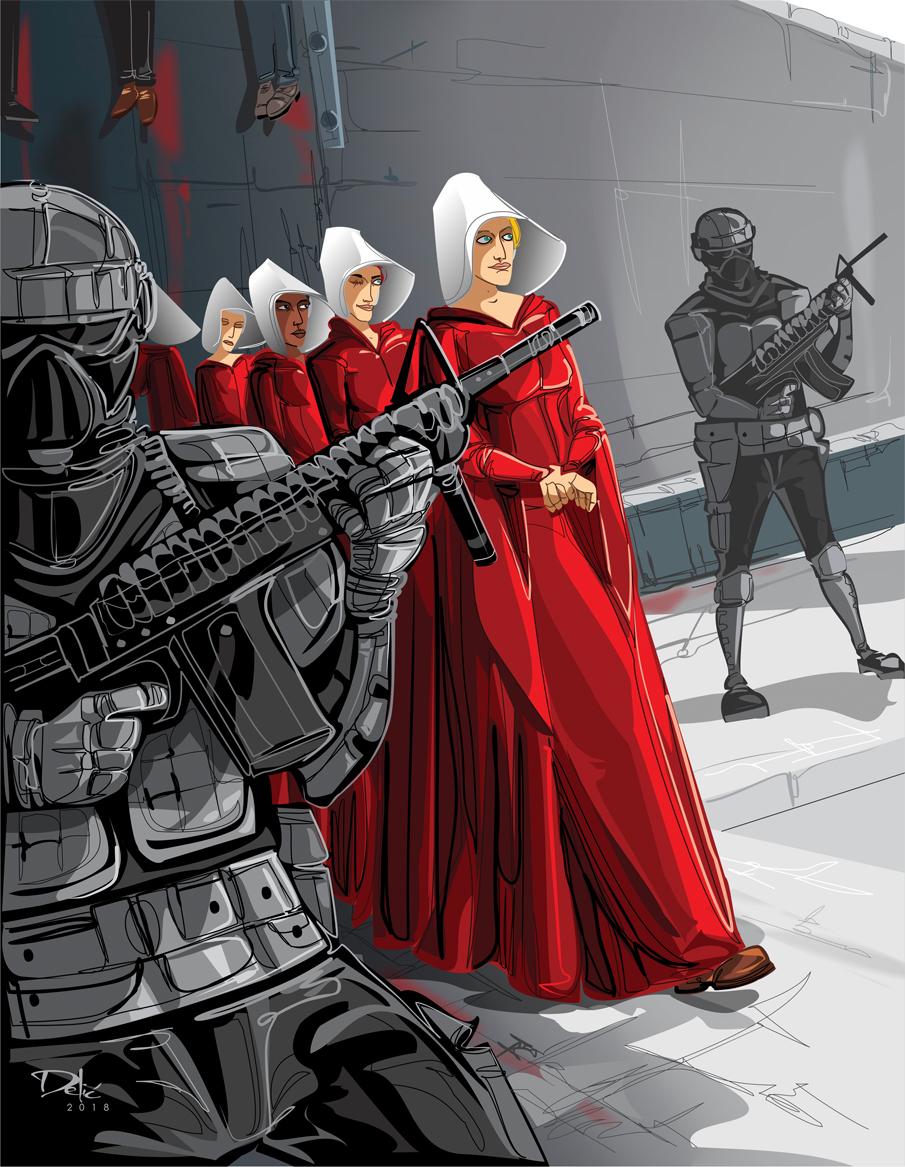 Watch
'The Handmaid's Tale' is one more amazing tv show totally worth of watching, if you're into some dark dystopian future. Superb acting, story and cinematography will leave you speechless for a long time. One of those shows which are hard and beautiful to watch at the same time.



Dejan Delic©2018, All Rights Reserved.
All the materials contained in my deviantART gallery may not be reproduced, copied, edited, published, transmitted or uploaded in any way without my written and expressed permission. All rights reserved.

Oh, dystopian art. Looks great!

Reply

 "They should have never given us uniforms if they didn't want us to be an army." I LOVE this one! June looks both submissive and defiant at the same time. Totally captures the show in a single image.
Reply

That is one badass quote.

Why thank you! The basic idea was to depict very soul of a show, and face expressions was one of the main things.
And thanks you for recommended me this show. If it wasn't for you, I might not even pay attention for it.

Reply

Znaci preporucujes? Moze komparacija sa necim starijim, necim vec gledanim, cisto da znam u kom pravcu vodi i kakva je vrsta price?
Reply

Ogromna preporuka. Skoro sam odgledao prošlogodišnju prvu sezonu i sad ne mogu da dočekam da izađe cela druga, pa da je pogledam u kontinuitetu. E sad, serija je rađena po knjizi iz 80-ih čini mi se, pa je teško uporediti sa nečim već gledanim. Mnogi je porede sa "Black Mirror", "Orphan Black" i sl, mada, iskreno, nisam gledao spomenute, pa ne mogu da potvrdim. Ono što mogu da ti potvrdim jeste da je u pitanju mračna futurističko/distopijska priča, na momente jako realna i teška za gledanje. Gluma i celokupna sinematografija su maestralni, o priči i svemu ostalom da i ne govorim.
Reply

It's always been cautionary and disturbing...particularly now in the insanity of the USA government where rights are being rolled back as fast as the rich old white men can do so.
Reply

Yeah, I know...sometimes, this show is so realistic and scary, while at the same time sending hard message to a politics around the world. Still, I hope that future will not be that fucking scary.
Reply

Heck, this show is so amazing! the concept behind it is stunning!
Glad to see other fans xD
This art is also very lovely and well made! congrats <3
Reply