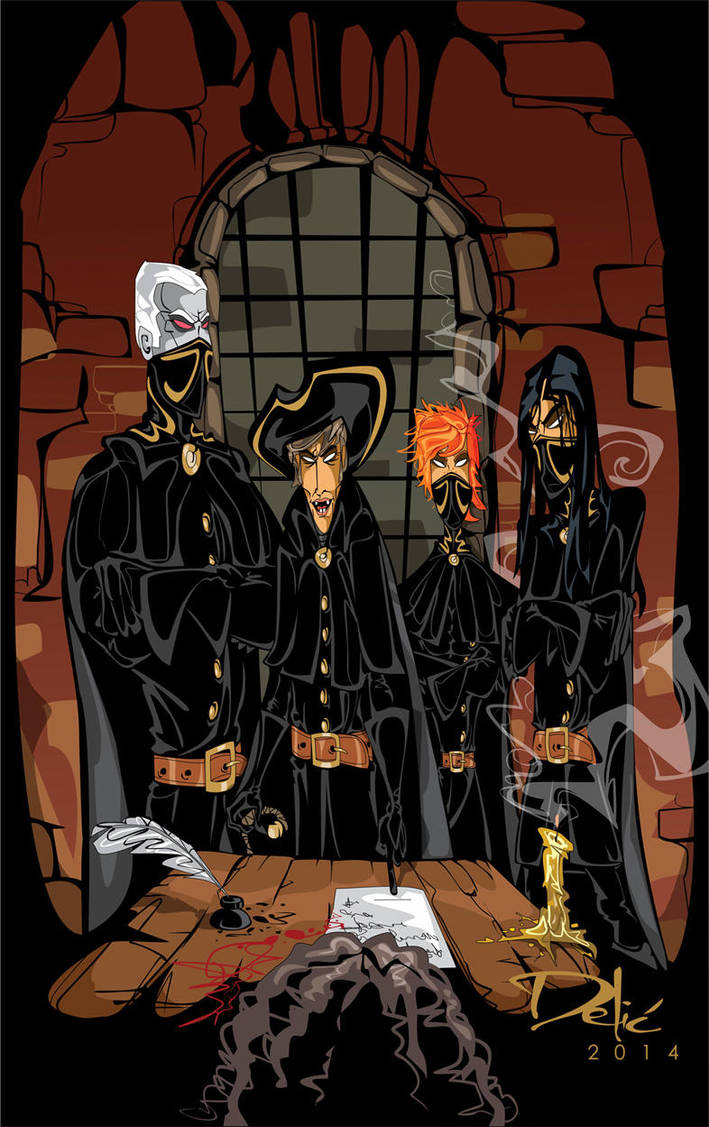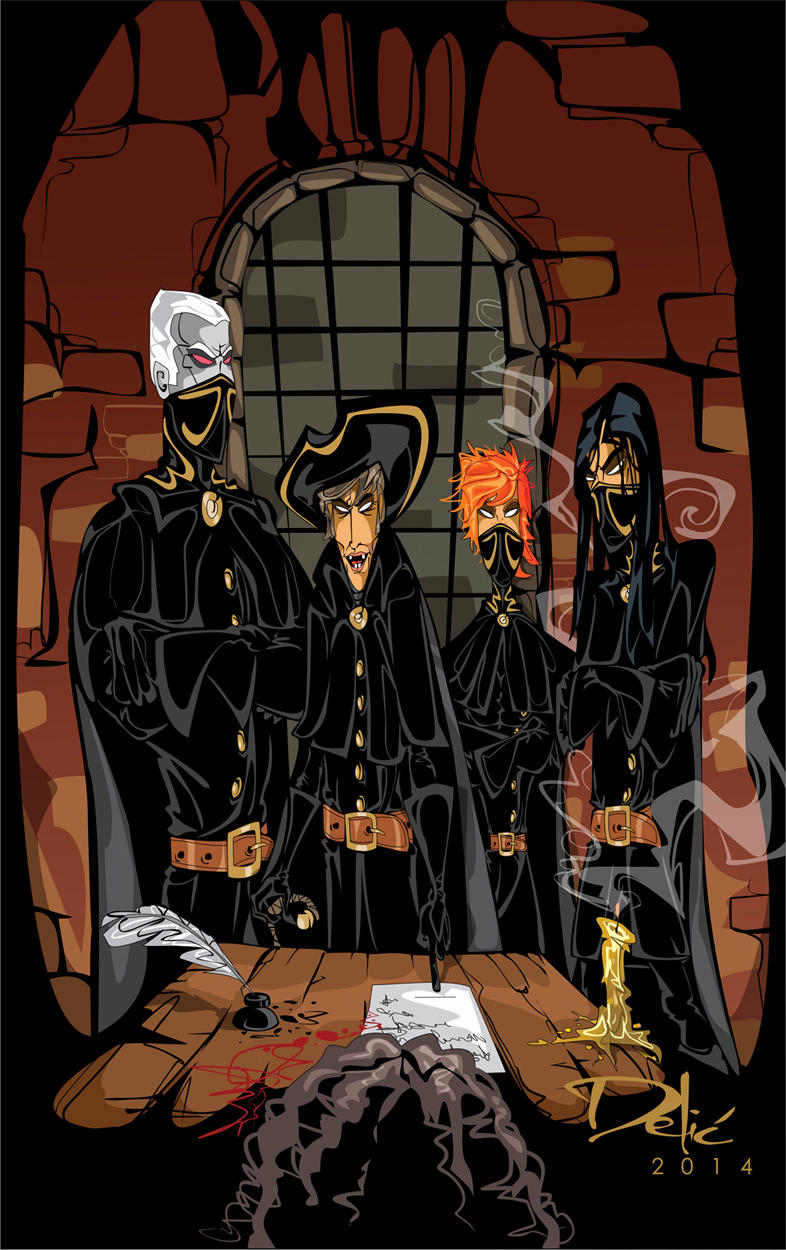 Watch
From left to right: practical Frost, inquisitor Sand dan Glokta, practical Shylo Vitari & practical Severard. If you've read "The First Law" trilogy by Joe Abercrombie, than you know this gang damn well.

Dejan Delic©2014, All Rights Reserved.
All the materials contained in my deviantART gallery may not be reproduced, copied, edited, published, transmitted or uploaded in any way without my written and expressed permission. All rights reserved.

Can you tell me how you Paint in that way?
Reply

Reply

Reply

I'm not familiar with the books, but the black gives it away (and the blood on the table)
that these guys aren't to be crossed!
Reply

They seem to be very nice guys *naive*
Reply

Totally "nice" & interesting. Books would be nothing without them, especially inquisitor Glokta.

Btw, redhead is a girl.

Reply

Excelente


Reply

Your works made me want to know more about a bunch of fantasy series.

Reply

Fenomenalan art!!! Ako znas da ima gdje na na netu, ja ne mogu da nadjem, da se skine na srpskom, mozes da posaljes link ?? please.. i hvala unaprijed

Reply

Hvala druže!


Uff, na srpskom teško...

Imaju druga i treća knjiga na hrvatskom, ako te zanima linkovi su ovde:
www.scribd.com/doc/182425468/J…
www.scribd.com/doc/182417415/J…
a za prvu vidi negde, mora je biti...na hrvatskom je "Krivnja oštrice", ako se ne varam.

Reply

Ma i to je ok, srpski/hrvatski.. samo da ga razumijem, mogao bih i na engleskom, ali ga ne znam toliko dobro da bih sigurno sve razumio tako da.. okiii hvala, ovo je super, naci cu negdje i prvu

Reply

Super. Ako naiđem negde i na prvu - poslaću ti.

Ovo sam preuzeo od drugarice koja čita u pdf-u.

Reply