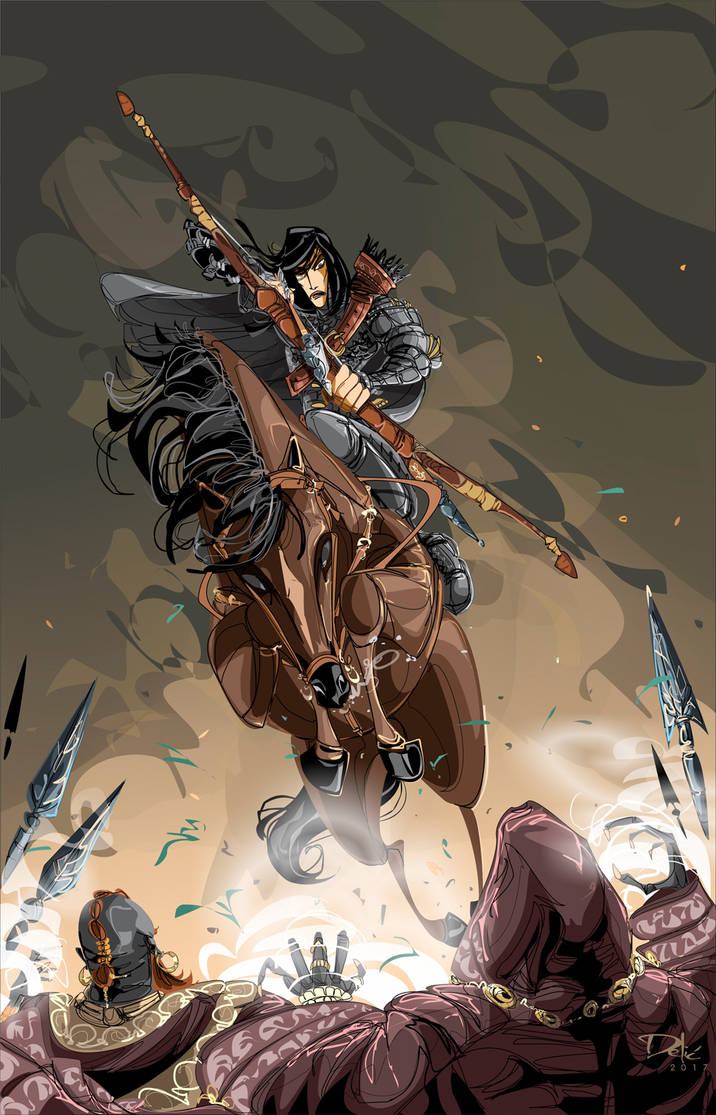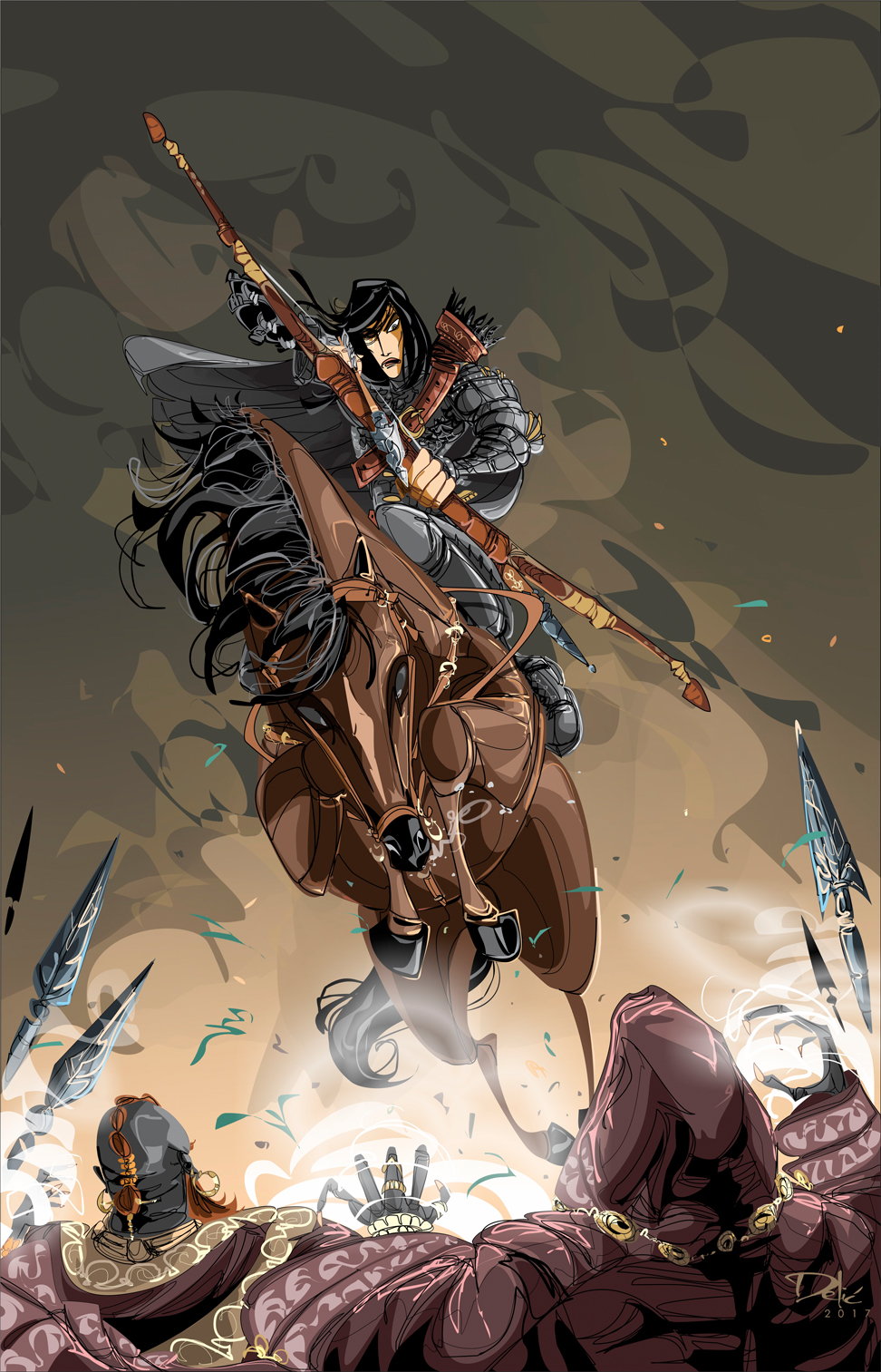 Watch
"He felt the beast lift beneath him, sail through the air-and for that one moment all was still, all was smooth, and in that one moment Toc twisted at the hips, knees hard against the animal's shoulders, drew the bow back, aimed-damning this flat, one-eyed world that was all he had left – then loosed the stone-tipped arrow."
Reaper's Gale / Steven Erikson

And, folks, it's a little jubilee today. It happens that this is my fiftieth illustration based on Malazan Book of the Fallen. #50. Damn. Never thought I would actually illustrate that number of Malazan related arts in the first place, and I still feel I'm just on the very beginning.


Note: this illustration is done for Malazan virtual Advent Calendar 2017. Be sure to check all other amazing artworks daily on: malazan.wikia.com/wiki/Malazan…

Dejan Delic©2017, All Rights Reserved.
All the materials contained in my deviantART gallery may not be reproduced, copied, edited, published, transmitted or uploaded in any way without my written and expressed permission. All rights reserved.