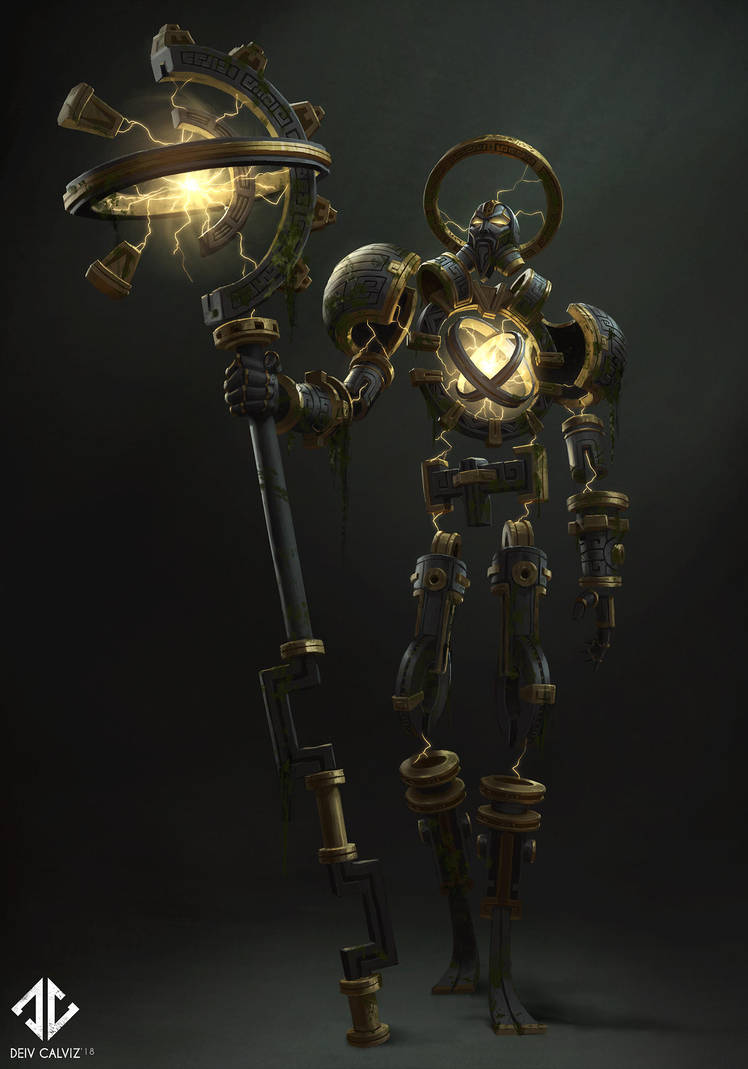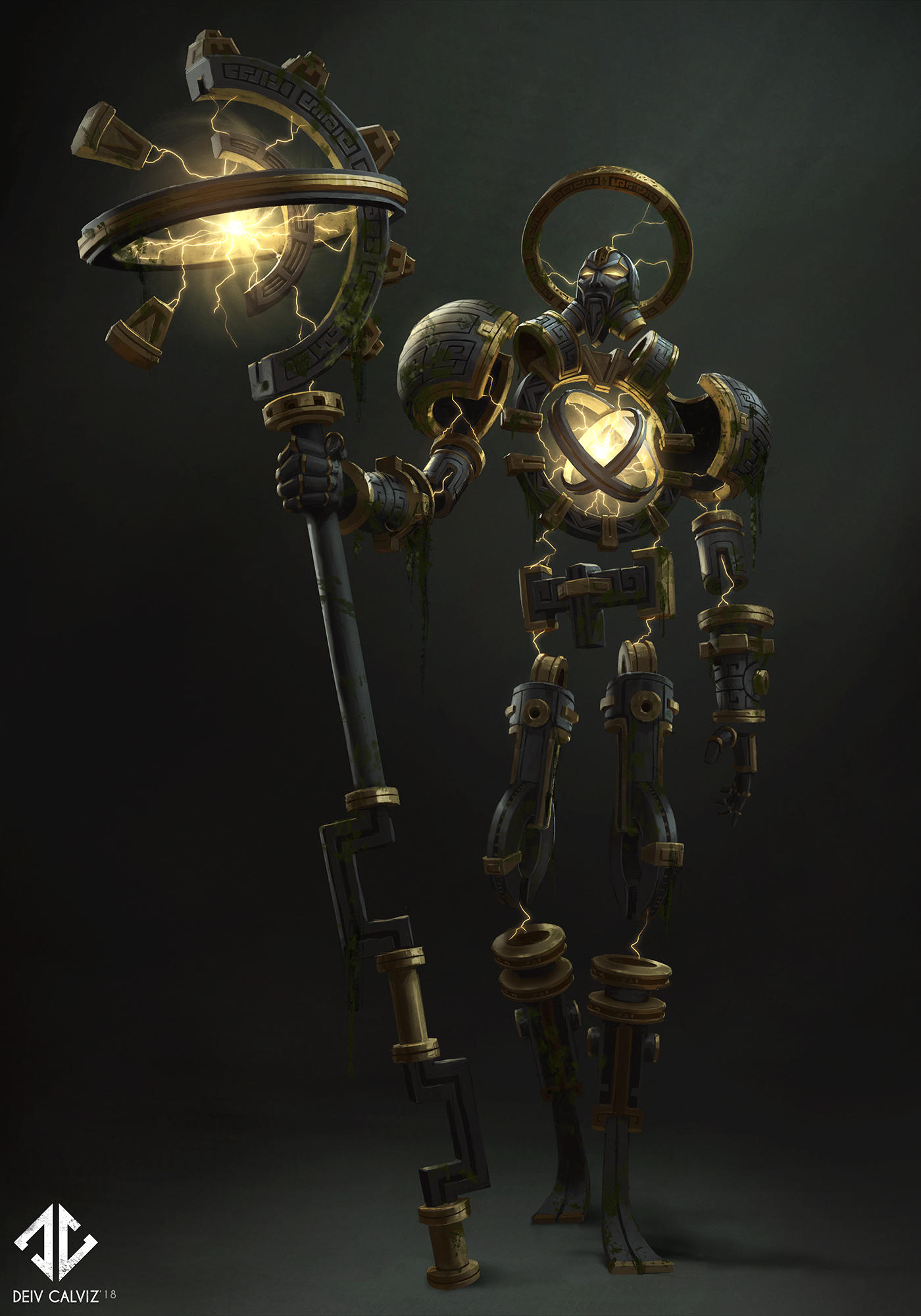 Watch
Painting Process Here: www.youtube.com/watch?v=EeB-MY…

I'm trying to practice accuracy in my ipad by painting this character idea. I have like 20+ characters planned and this is just one of them for my IP/Portfolio.
So far, my process has been slower since it's hard to be accurate with the brush without the hovering cursor preview. There are also tons of limitations with Procreate especially clipping masks, adjustment layers, eye drop current layer, which are are the tools I regularly use in Photoshop.
I plan to try Artstudio Pro for the next character because it is closer to Photoshop.
CLICK here for tutorials! www.gumroad.com/deivcalviz
_____________________________
INSTAGRAM: www.instagram.com/deivcalviz/
FB: www.facebook.com/DeivCalviz
PORTFOLIO: www.deivcalviz.com

He makes me think I might find him as a boss in a WoW raid. He's absolutely stunning!
Reply

Reply

Very unique! Like it!

Reply

I would love to see more golem-like constructs like this one in the future.
Reply

Thanks! Yup, maybe in the future. I actually plan to create various character types.. maybe a zombie next, a sea creature, a furry monster, a vampire, etc
Reply

Reply

Great design! I love how harmoniously you manage to bind all these different elements.
Reply

Thanks! Glad you like it! Yup, I guess it somehow worked because of repeating colors and some details

Reply