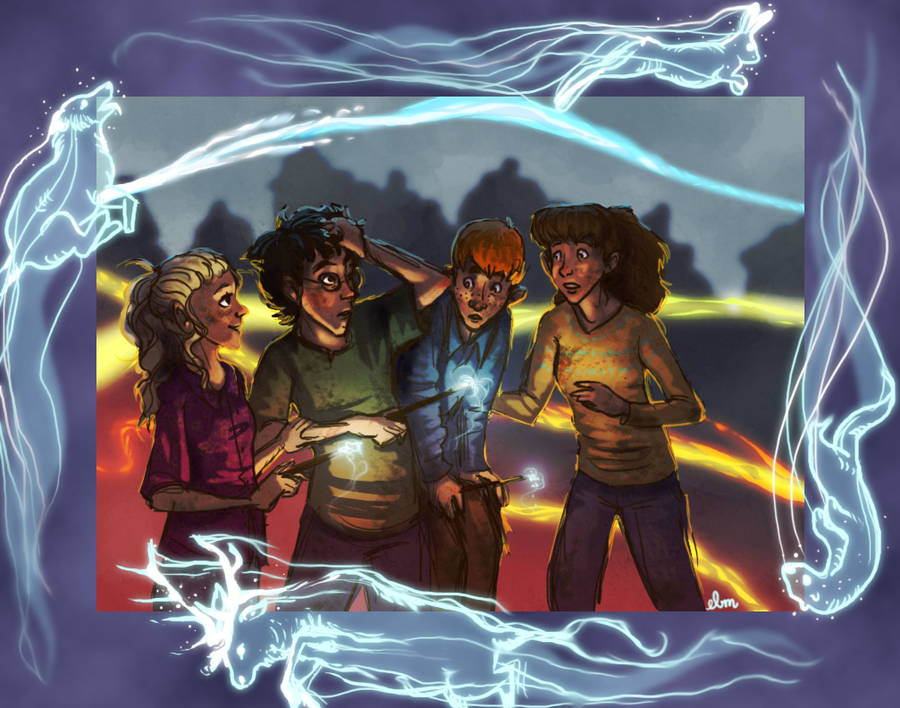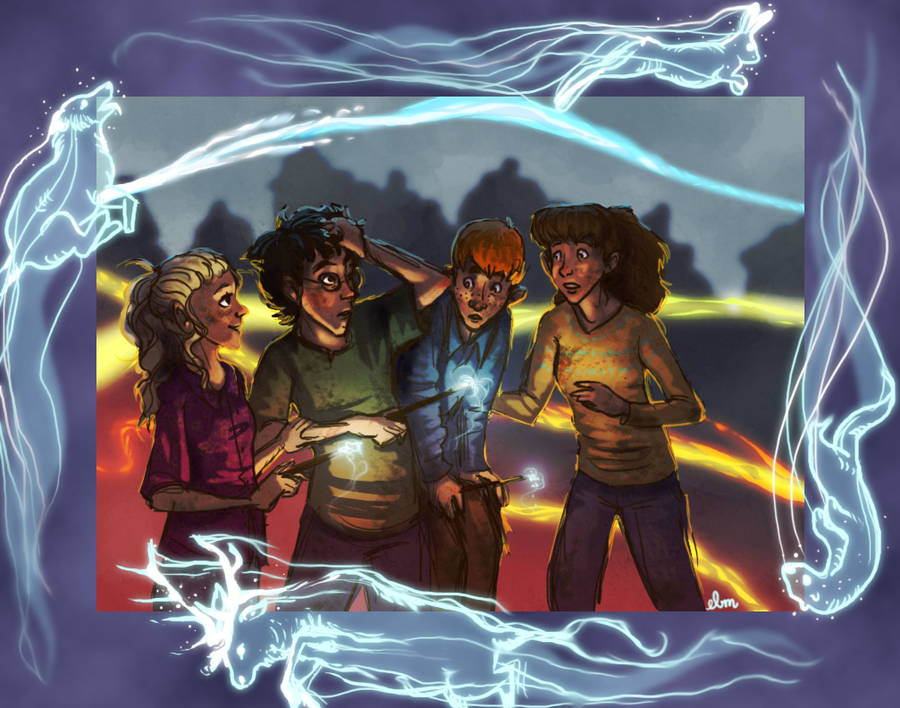 Watch
"'That's right,' said Luna encouragingly, as if they were back in the Room of Requirement and this was simply spell practice for the D.A. 'That's right, Harry... come on, think of something happy...'
'Something happy?' he said, his voice cracked.
'We're all still here,' she whispered, 'we're still fighting. Come on, now...'
There was a silver spark, then a wavering light, and then, with the greatest effort it had ever cost him, the stag burst from the end of Harry's wand."
-Deathly Hallows, chapter 32

Holy crap, we've got a super gimmicky piece here, but it's the first really finished work I've been able to do since baby Lucy came along. Sort of a reversion back to my old sketch & color style because it's more adapted to the segmented lifestyle I'm leading now than my richer painty style. Lots of layers, lots of filter and blur abuse... but hey, it reminded me that I'm still an artist even if I'm now MOM ARTIST.

This reminds me of the song This Town. It's a song based off of, I least think it's based off of, the Deathly Hallows.
Reply

I LOVE THIS!!! I'm a HUGE fan of your artwork (especially your HP ones

) I think your absolutely brilliant!!!
Reply

Lovely. I love the colors and that you added the patronus'.
Reply

Wow. I loved this moment when Luna is able to give Harry back his strength; you've captured it beautifully. I just want to hug them all!
Awesome picture.
Reply

Oh Deisi, bringing me some nostalgia again...

Seeing art of HP scenes will never not give me heartwrenching but fuzzy and warm and sweet sweet nostalgia. Especially when you've captured such a meaningful part (like many parts that were beautiful in the books but didn't really shine in the movies) and made it feel like a "mood illustration" or a "quote illustration".
ALSO congrats on the momhood!

Reply

Amazing illustration of that scene!! Although, they look so little!

Reply

Well, seventeen's not that old, haha.
Reply

I just read that part a few days ago

Very nice work

Reply

I love the feel to it! ^_^
Reply