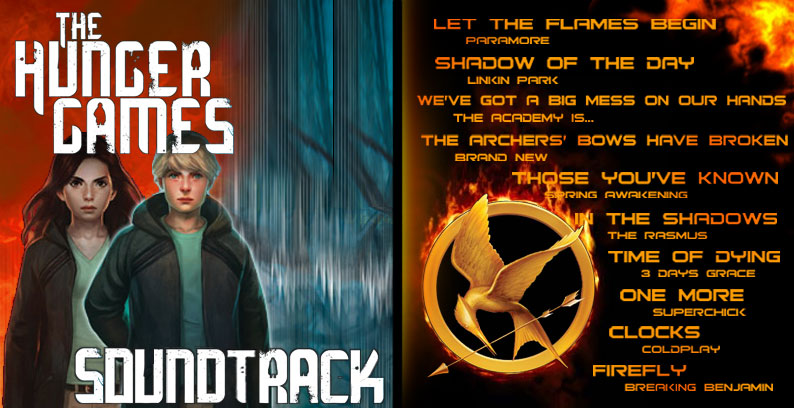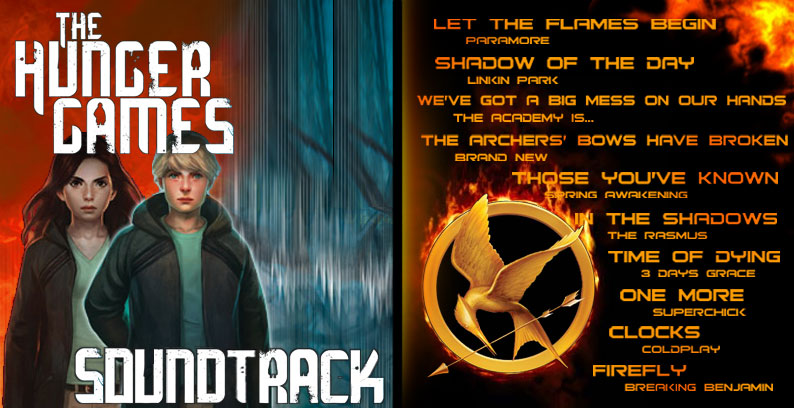 Watch
Guess what I have for you?
Yup. Exactly.
But guess what else?
This is only one of TWO, possibly THREE Hunger Games Soundtracks that will be made by yours truly. Why? I'm glad you asked. There were so many songs that I couldn't fit them all into one soundtrack. So more will be made! Hurrah!
So, if you have any suggestions for songs I should include, please, by all means, let me know!
01: Paramore - "Let the Flames Begin"
02: Linkin Park - "Shadow of the day"
03: The Academy Is... - "We've Got a Big Mess on our Hands"
04: Brand New - "The Archers' Bows Have Broken"
05: Spring Awakening - "Those You've Known"
06: The Rasmus - "In the Shadows"
07: 3 Days Grace - "Time of Dying"
08: Superchick - "One More"
09: Coldplay - "Clocks"
10: Breaking Benjamin - "Firefly"
EDIT: Click "download" to download the songs and cover in .zip file format.
Check out the other soundtracks!
--Severus Snape
[link]
--Marauders
[link]
--Trio
[link]
--Fred and George
[link]
--Dumbledore's Army
[link]
This is not to be posted anywhere without explicit permission from me under any name but my own. I would greatly appreciate favorites, comments, etc. Enjoy, everyone!
[c] 2009 ~
DEFYxxNORMALITY
"The Hunger Games" and all related material belongs to Suzanne Collins. So there.