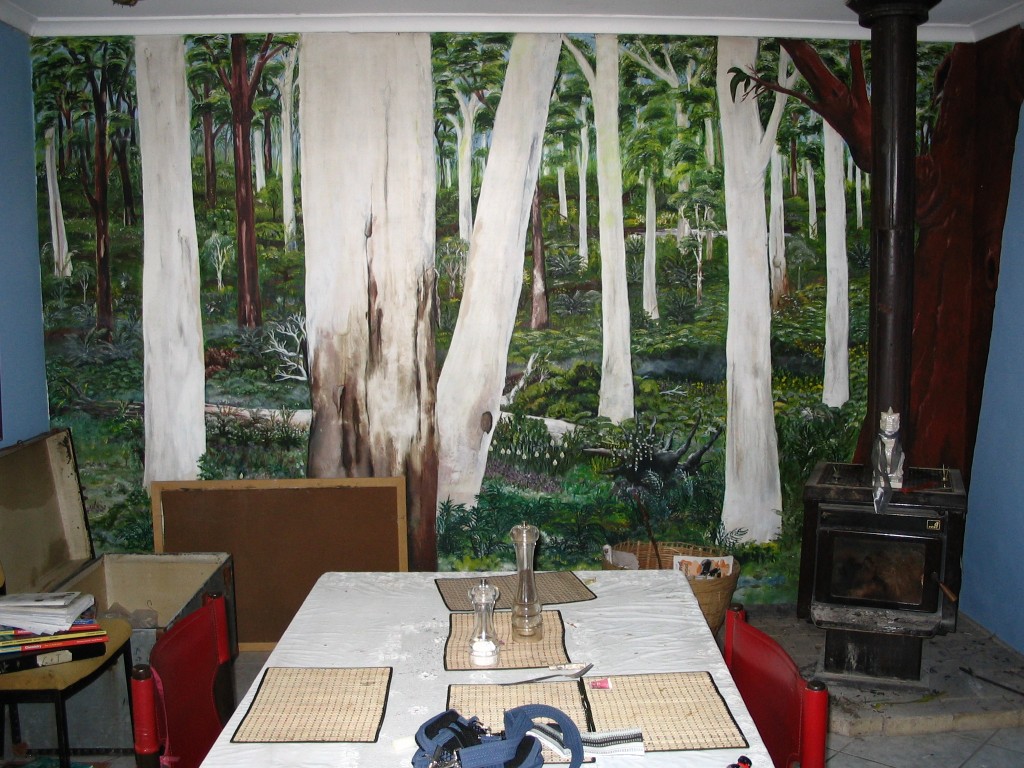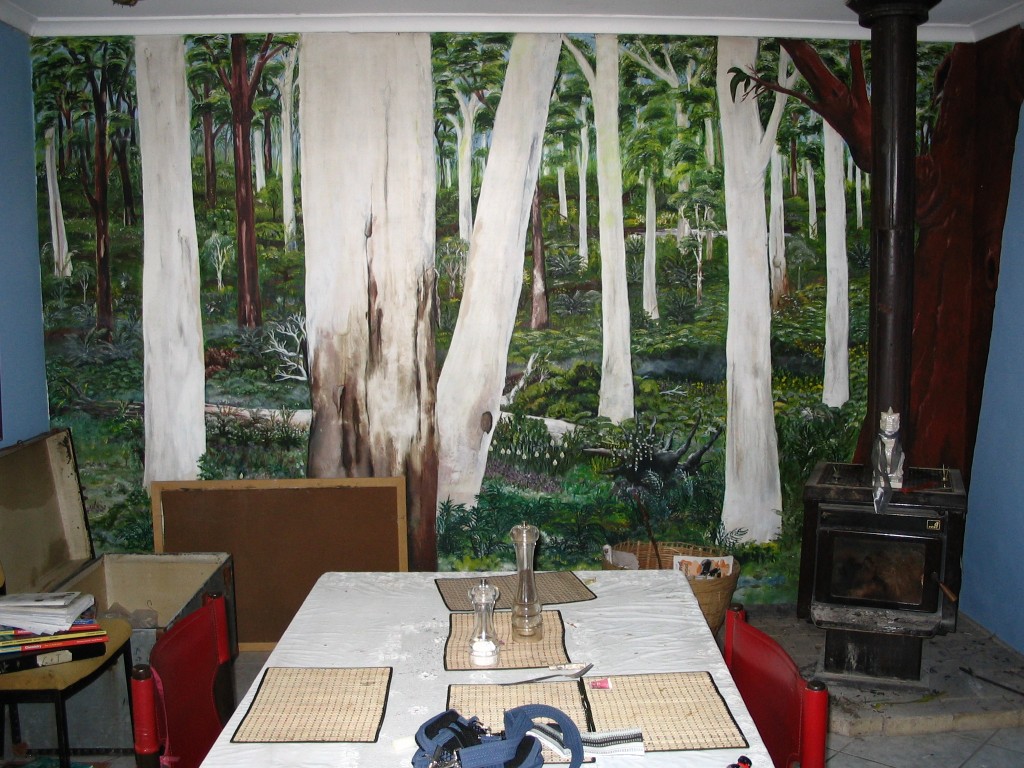 Watch
This is a mural that my Godmother drew from a photo of a place we used to camp. It's been around for about 10 years, and it took her about 4 years to paint it, bit by bit.

It's gorgeous, but it breaks my heart to think that if we sell this house the buyers will probably paint over it. T_T

But, isn't it gorgeous? <3 <3 <3!!