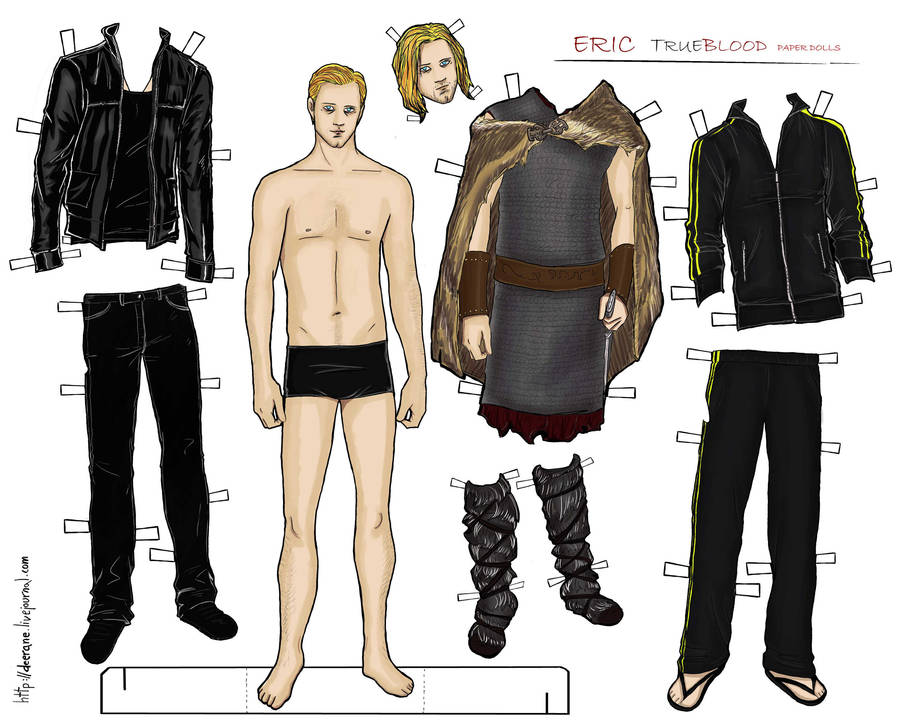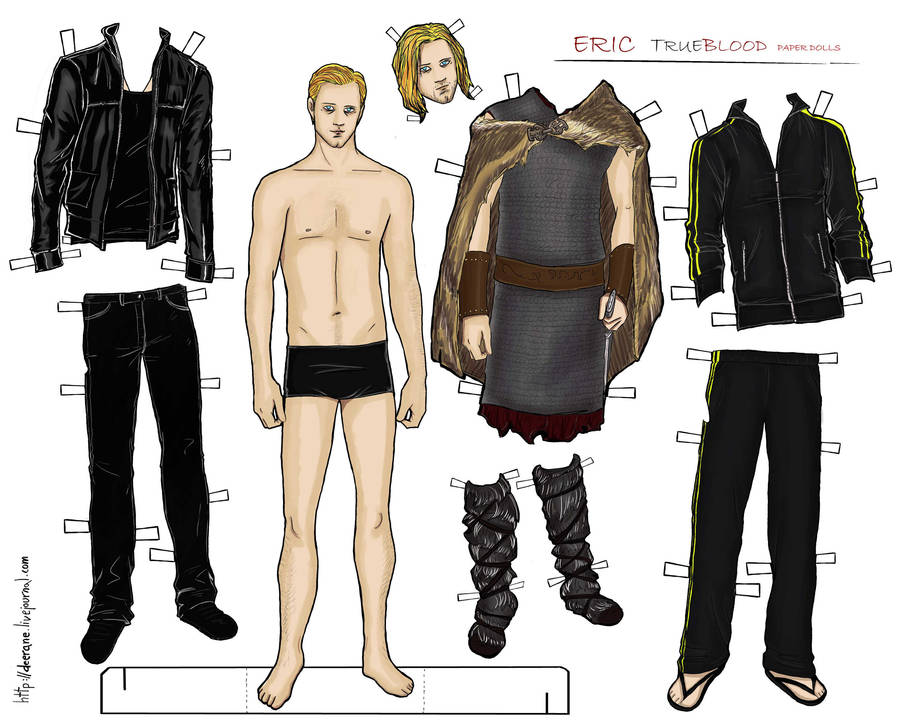 Eric paper doll, from HBO's True blood series.
Print on cardstock, Bristol or other thick paper, and glue your doll to some thin cardboard (like a cereal box) to make it stand up.
Here is also Godric:
[link]
I totally ripped the idea from the wonderful True blood paper dolls by Andy Swist (check them here
[link]
). Just wanted to make my own!

this is so funny....I love it
Reply

Oh, Come on. You've Gotta Make him More Packed than That. This is Eric Northman we're talking about, here. This man is Sex on a Stick.
Reply

Reply

haha great!

Reply

You spoil us!I am snagging this too!I will be having Eric and Godric standing on my shelf soon. Thanks <333
Reply

Reply

Reply

I also love Blood Work! lol OMG you should've totally added the blue sweater to his wardrobe lol >>>love it!
Reply