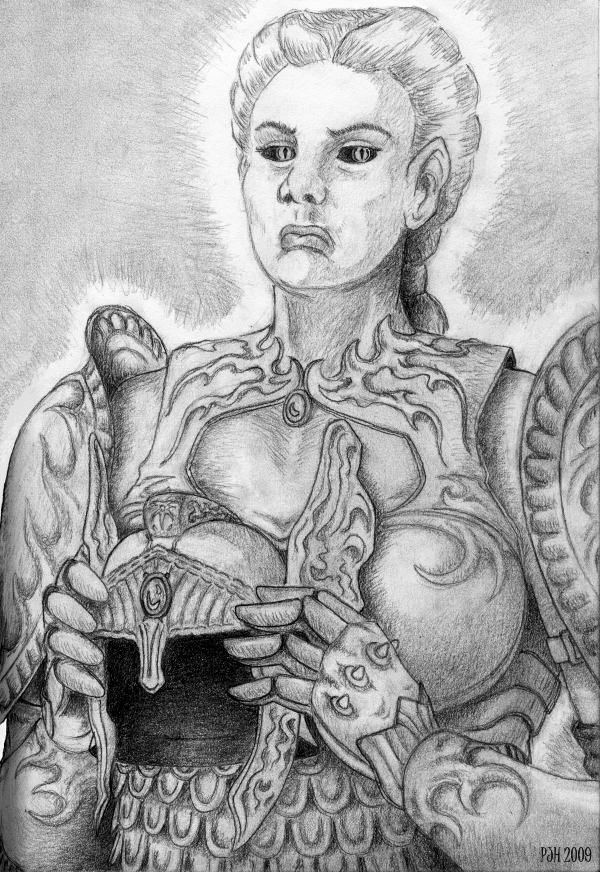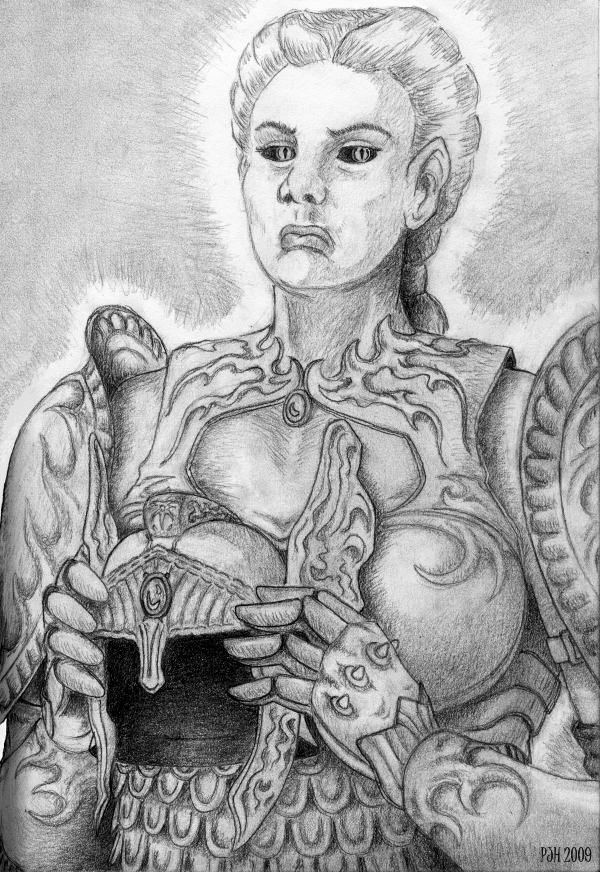 Watch
"Leave me mortal! Your words hold no meaning for me."
Golden Saints (or Aureals as they call themselves) are immortal servants of daedric prince of madness, Sheogorath. Despite their name they have very little in common with saints. They are arrogant and snobbish daedras who despice all mortals and especially men. And that's why we love them!

Golden Saints from Elder Scrolls IV -Oblivion and it's Shivering Isles expansion PC game, created and owned by Bethesda Softworks.

One of the best Aureals I've seen. Great work.
Reply

Glad that you liked. I am most satisfied to her expression as I wanted to capture their attitude. But the armor came out good enough too.
I used to make Elder Scrolls related fan art before Dragon Age "came to the picture". There is even another Aureal picture (with Martin) in my gallery.

Reply

I like her face expression

Reply