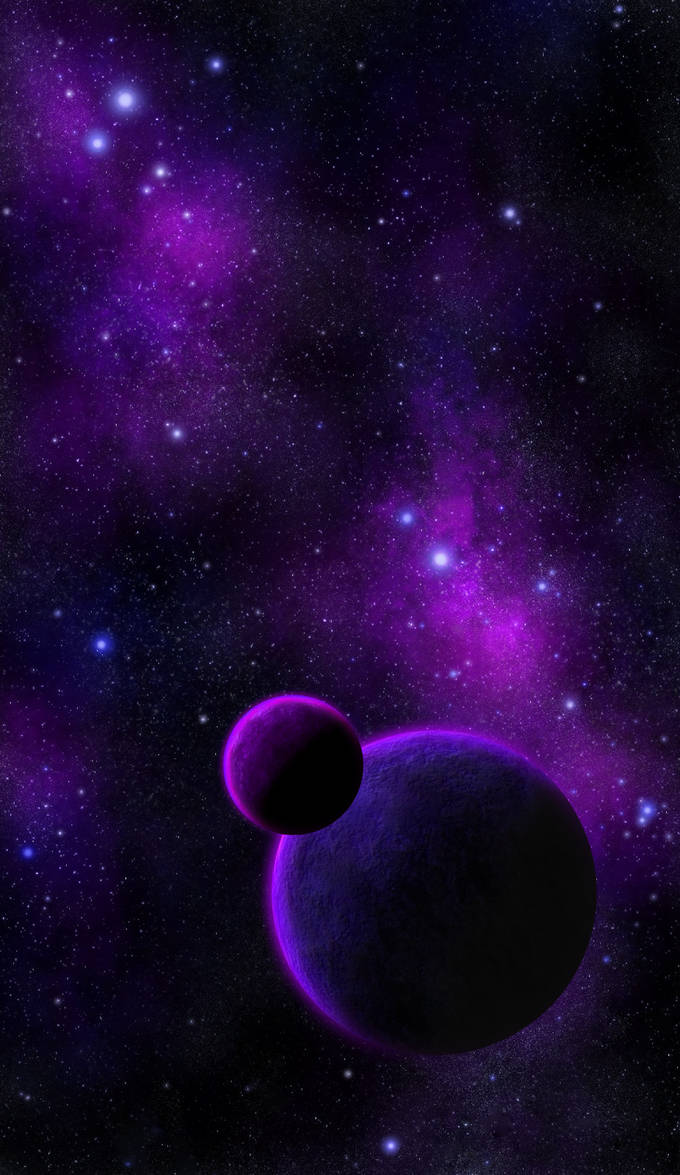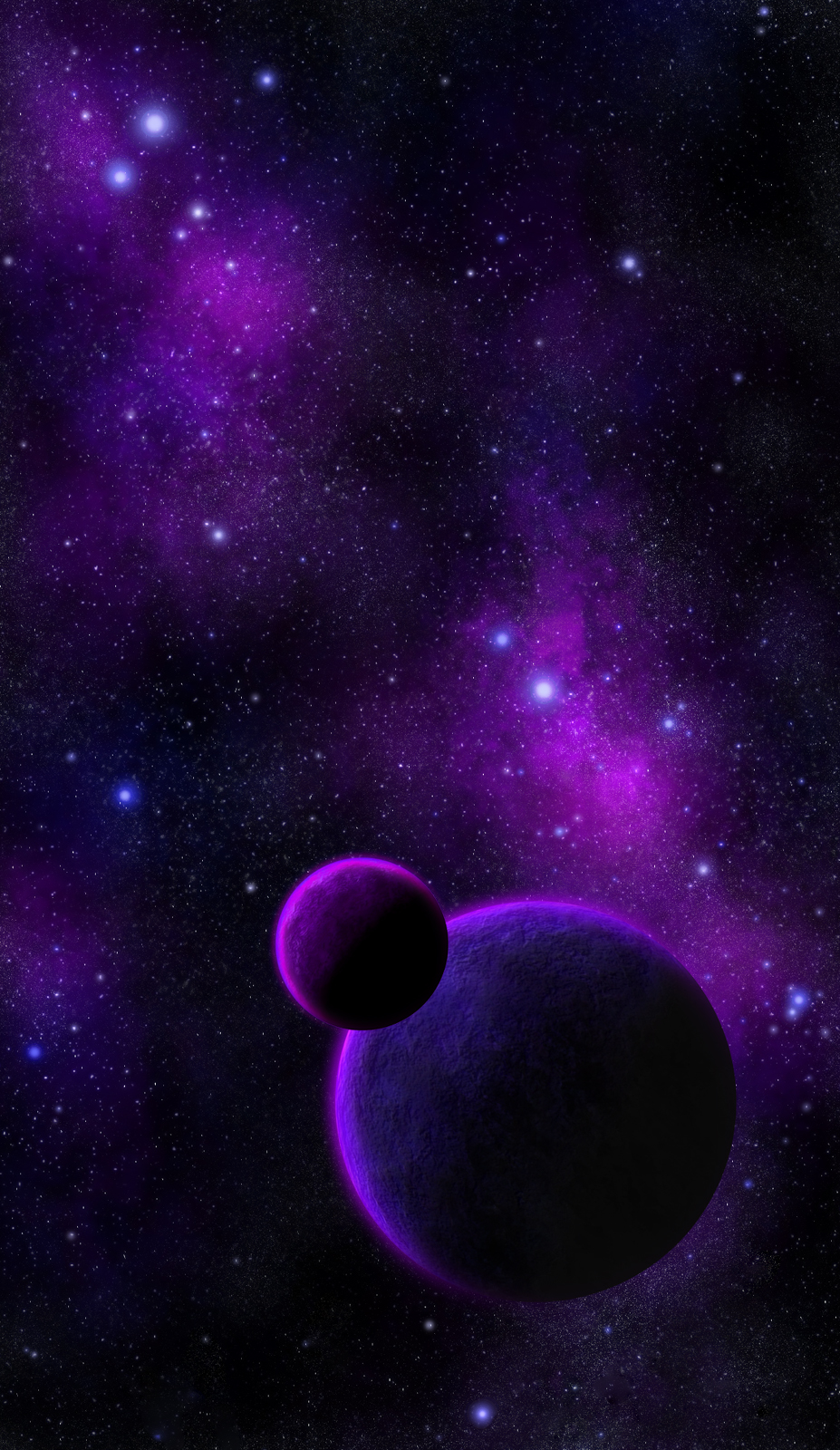 Watch
Yup, the spacescape bug has definitely hit.

Anyways, here ya go. A tall instead of wide one, and in purples and blues instead of reds and oranges. I had fun doing this one despite having been a bit interrupted by some severe weather and the puter locking up in hot weather yesterday. Luckily I'd been hitting save pretty often and only lost a few big stars on it last night. So I finished it up today.
Both planets are originals.

Yup.
Anyways, Photoshop 7.0, maybe 2-4 hours considering I just spent most of an hour pecking away at stars here, and last night kept getting interrupted....blech....