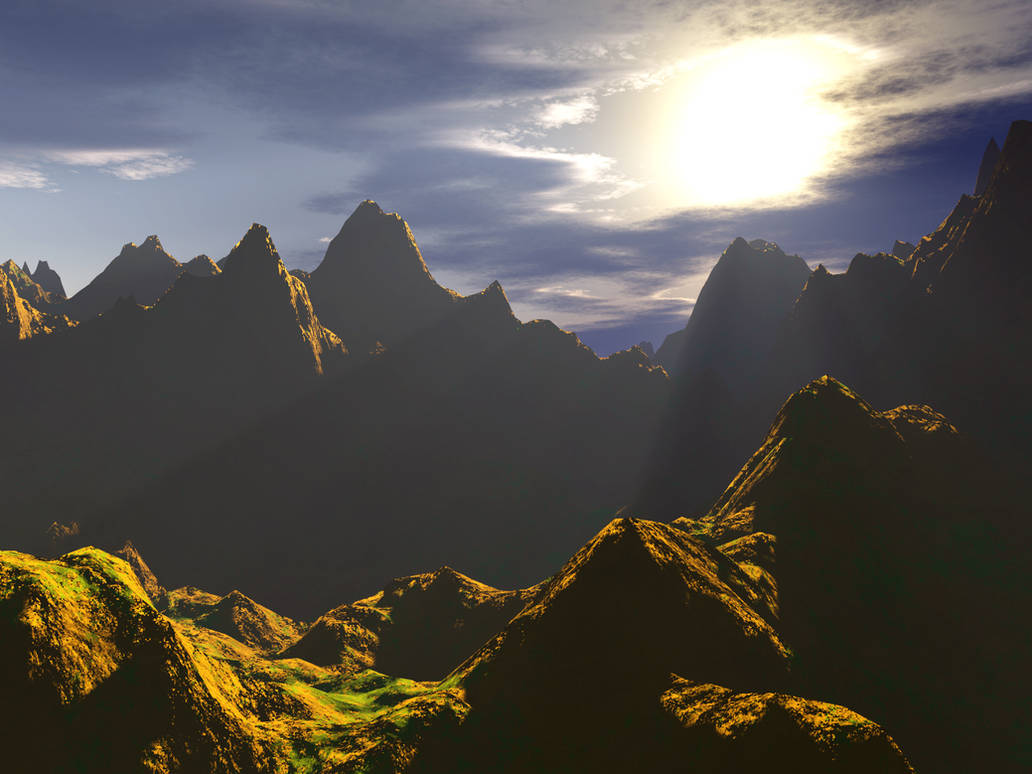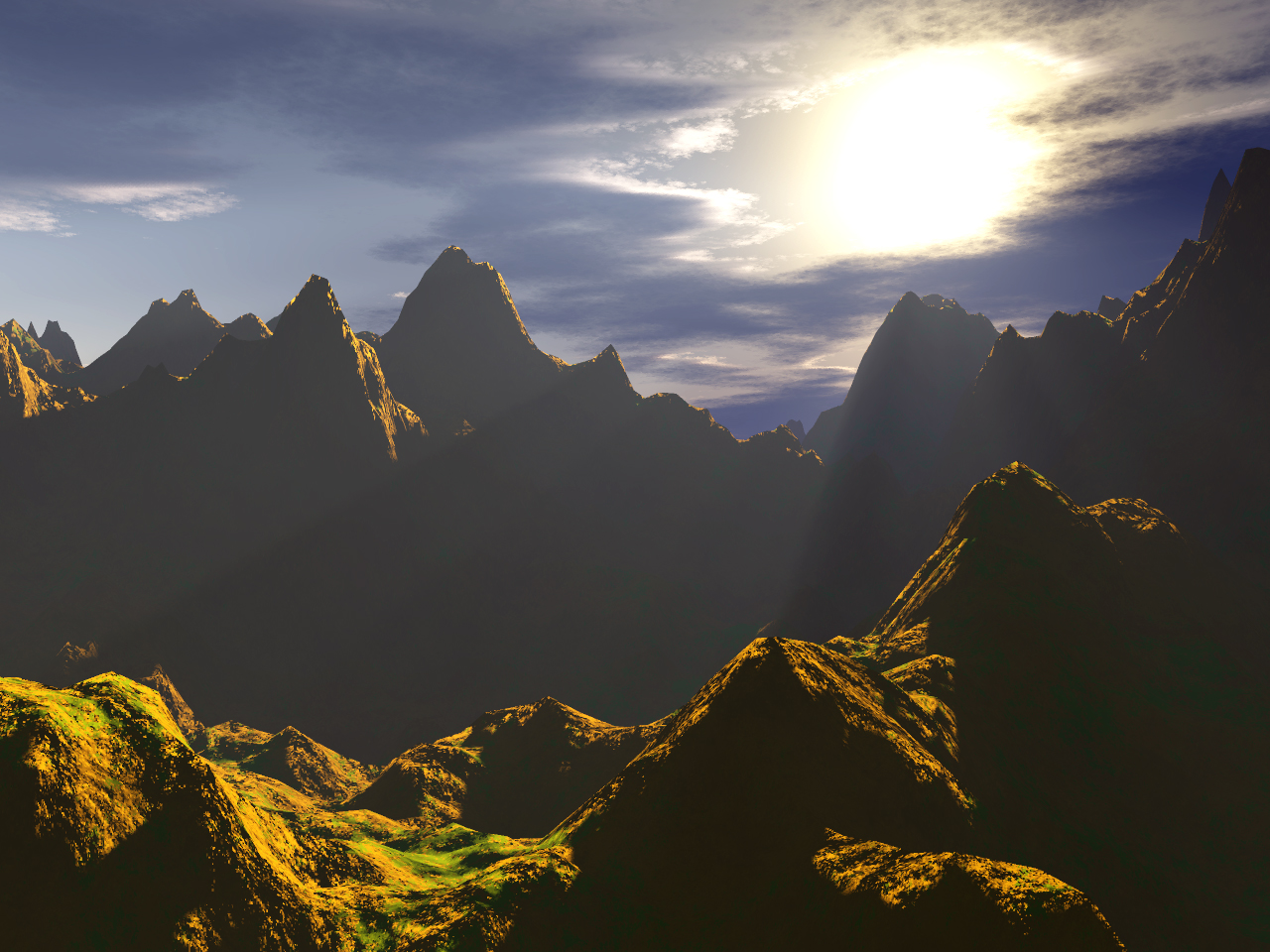 Watch
If you've seen Fellowship of the Ring, you'll notice there was a scene at the end where Frodo and Sam are standing atop one mountain range looking out into the one that borders off Mordor from the rest of Middle-Earth.
This looked enough like that, so I thought an LOTR-esque title would fit it.

Terragen, with Photoshop postwork in the areas of contrast, and .jpeg conversion.
I may submit this to wallpapers if enough people think it should be one, since it's 1280 by 960.

Let me know if you'd like it as such, and I'll post it over there, ok?