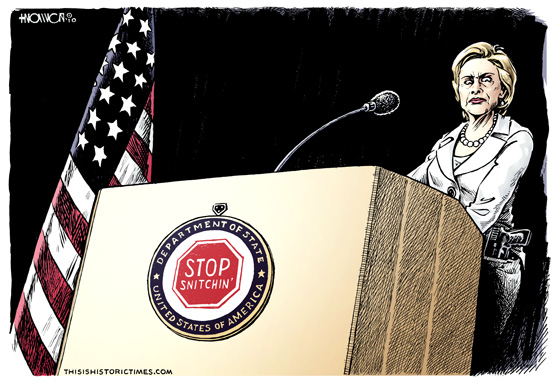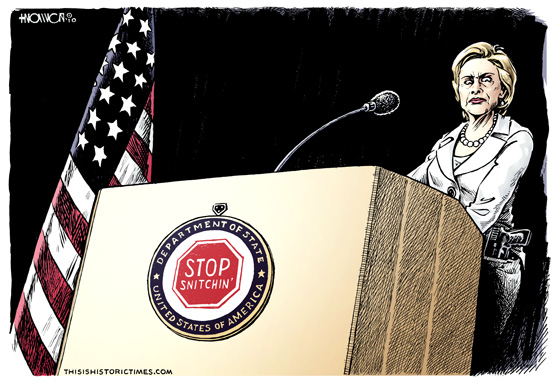 Watch
This cartoon, which refers to Wikileaks' recent leaking of US diplomatic cables, was drawn before Julian Assange's recent arrest. I thought about doing a gag referring to a bully decrying schoolyard tattling, but then decided it'd be funnier and more meaningful (if a little less accessible) to compare the US government to a bunch of gangland thugs by referencing the "
Stop Snitchin'
" campaign of police informant intimidation from a few years ago.
I tried to draw Hillary Clinton a little more realistically than I usually do, both because I want to experiment with my style of caricature more, and because I thought it'd make her look more serious. I started out trying to color it like an illustration from the cover of Grand Theft Auto, but kind of got away from that by the time I was finished.
Please view the cartoon on my website
here
. Also, support Wikileaks!