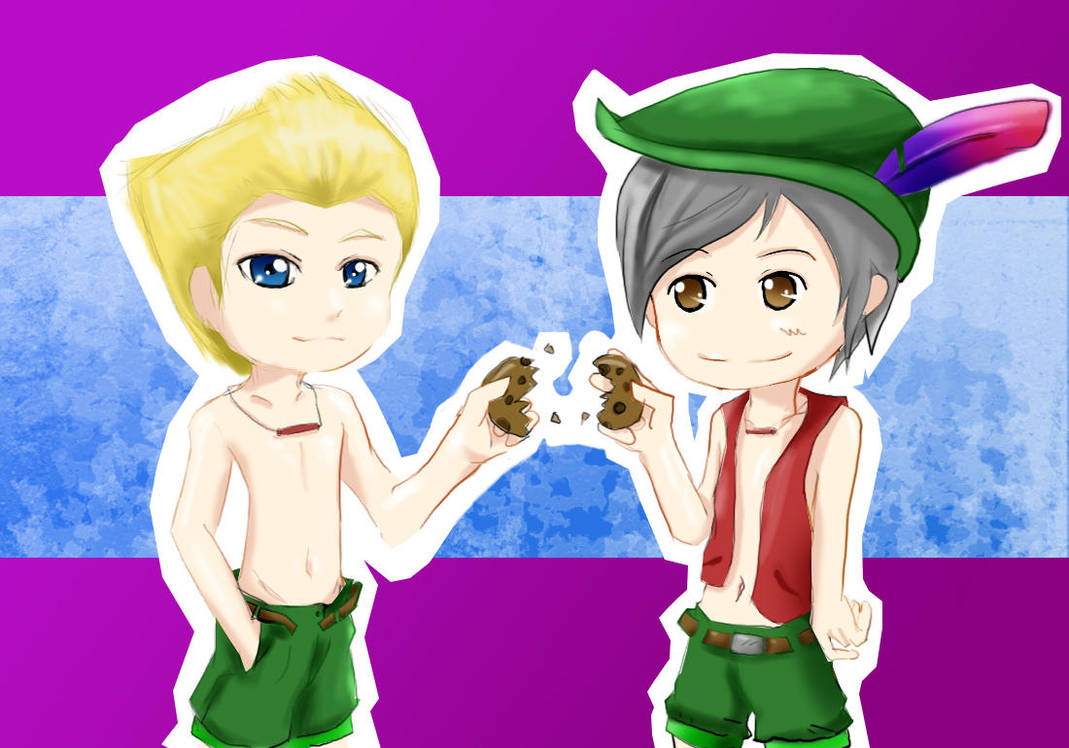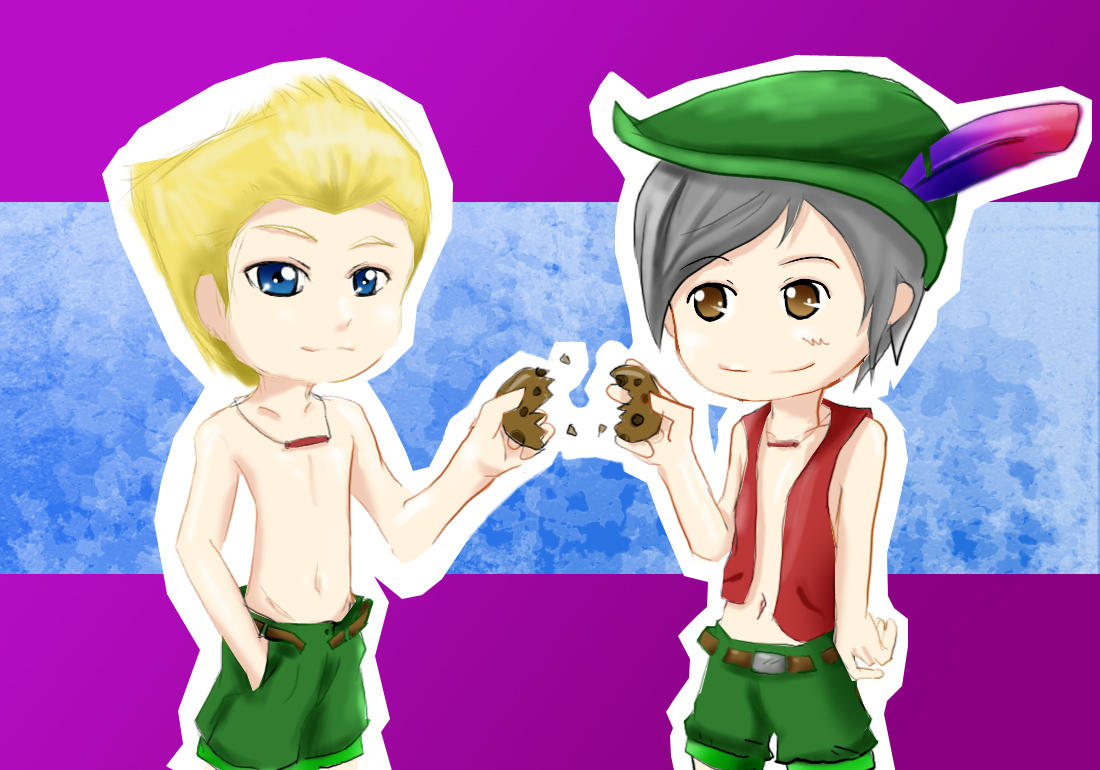 Watch
yay, they are *
anthony-art
's Peter and Adam,,
i made the Chibi version


and they re Sharing a Cookie


FullView or dunlod Plz..
Ps:

sowwy for so long time progress... and for the Very simple Picture >_<|| Dee just finished this one,, cuz the another one i made Looks Very Very Crap =___= me did redrawing them... and i think this was beter..

i hup ya like it nyaa~ >
3
< Gomenasai!
#edit:
Resubmit, Resizing image, Color the lineart <_<

last second.... ! imma sorry agin and agiin.. DX !!!
i forget something... i just check it....
it's Peter's HandBand!
me forget to put it... <_< Gomeen nyaaa~


Teehee X3 cuuuute! Cooookieeeee! Lol you deserve a cookie :3


Reply

yay~

fo meh?


Reply

sharing cookees'~ XD bagi dooong....
Reply

nyahaa~

Dee: *crackle..* here u re nya~


*hands you the half*
Reply

Mii: Just half? *eat your hand*
Reply

Dee:

Kyaaah! Mah hand! mah hand! DX *patting his hand...*
Reply

Mii: Your hand is dee-licious too~ xD
Reply

Jadi inget avatarnya Gaia~
>w<
Reply

looks awesome!

Reply

hyaaaaaaaaaaaaaaaaaaaaa imutnya >o<
Reply

Reply

Reply