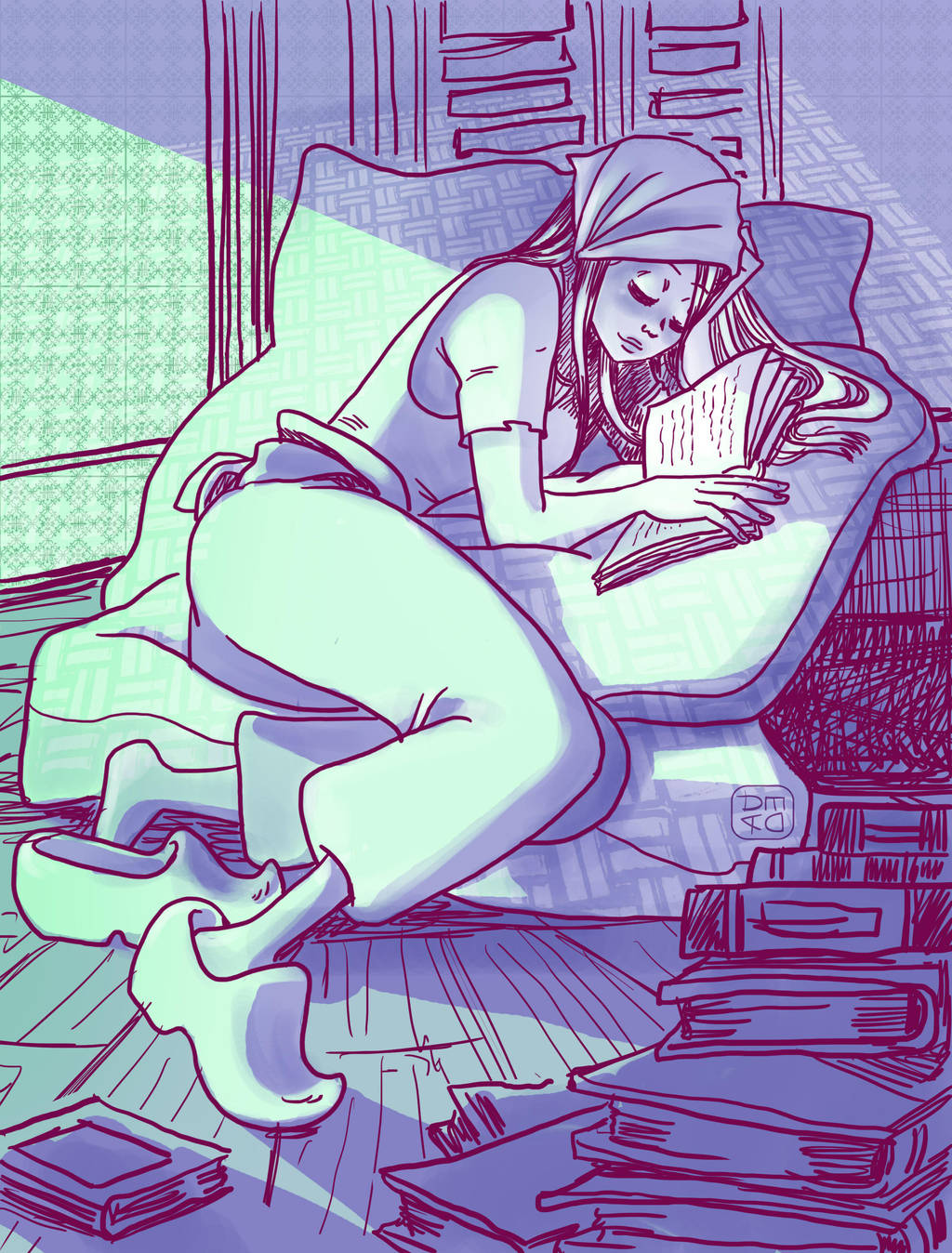 I think Lio and Castalia were feeling lonely,
so I did a picture of Callista as well


There she is enjoying one of the many books donated by Wilson Kane
Callista is one of the protagonist of The Pirate balthasar comic (which is set in the year 1660).
This picture was done with Photoshop while I was watching a 27 minutes episode of the Twilight zone.
Somehow this is becoming a set
Castalia:
[link]
Calliope:
[link]
Callista: here
--------
First page:
[link]
--------
Wilson Kane wins a fortune and his future bride at a game of dice from the former pirate Balthasar. When he decides to go and get the girl, the pirate way, by kidnapping her, not only he finds out that she is more than a pirate could ever want from a wife... but that she has 4 identical sisters as well. This discovery hits him when his men, who were supposed to help him out, each kidnaps a different girl... and none of them gets the right one! But Wilson Kane wants the girl he had met and no one else! Luckily for him it will be the girl herself to solve his problem and put an end to his dilemma... a solution that will eventually fling her into a world of adventures on the Mediterranean sea.
Read it on Smack Jeeves:
[link]
The blog:
[link]
The shop:
[link]