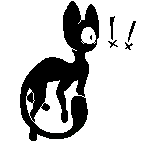 Vic - Dahrien - 16 - Fem

Hi!
My name if Victoria, but you can call me Dahrien,
Deraien, Dare, or however you just want to.
i'm 16 yo self taught artist from Poland,
and my goal is just to make own comic and artbooks.
If ypu want to see some sketches or maybe talk to me,
you should follow me o my instagram: i'm way more active there.
And thank you for all your support! It means a lot to me <3

Instagram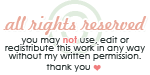 code by
cameko-code