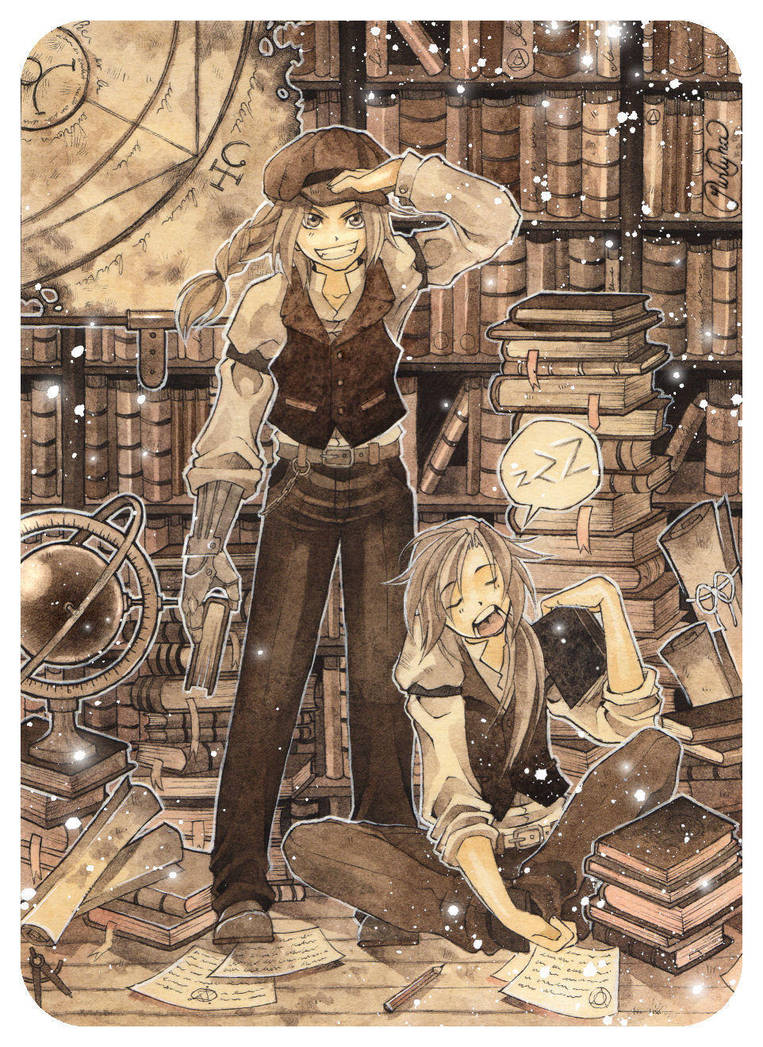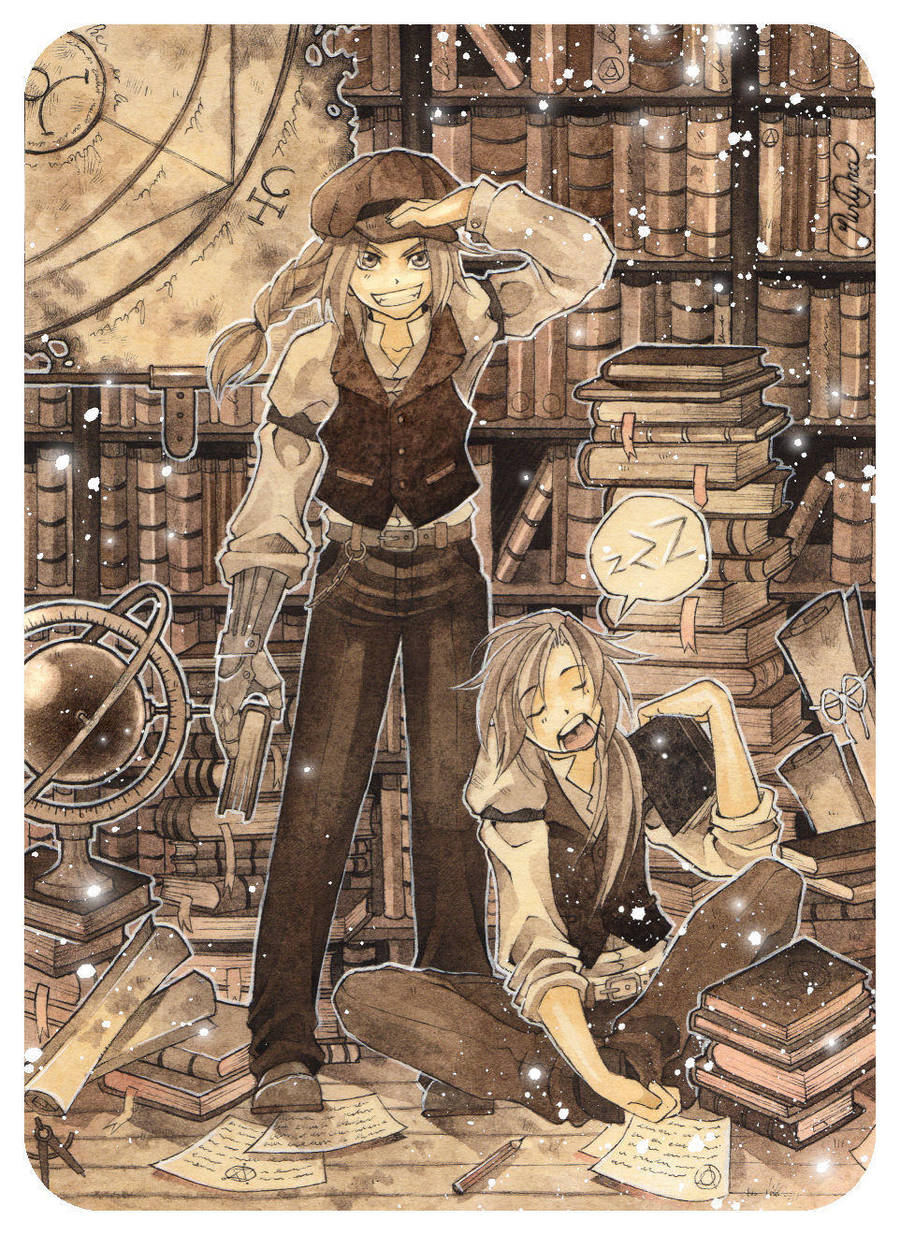 Watch
Hello and thanks for watching!

size: Dina 5
I hope you like it lD
thank you very much for DD!
Daily Deviation
Given 2010-09-07
Fullmetal Alchemist by ~Decybel

The suggester says
"I am stunned, how much you can make out of just one single color. It looks historic and a little like an old photography, I can imagine Ed and Al sitting in their study room and getting caught off someone with a camera, who wants to do a snapshot of them.

Everything is just perfect, the coloring, the outlines, the concept, every single detail shows how much time the artist has spend on drawing this... I can't stop looking at it."
(
Suggested by VanillaChii and Featured by elicoronel16
)