Journal Entry:
Sun Aug 9, 2015, 8:24 AM
How long have you been on DeviantArt?

Deviant since Oct 6, 2009


What does your username mean?

My original name was and ode to The Twilight Saga, but as I branched out into different
genres, I decided to go with a more design-themed name. I kinda like it.

Describe yourself in three words.

Motivated - Determined - Thankful

Are you left or right handed?

Right-handed

What was your first deviation?

I think I've since gotten rid of my old work since it was pretty bad and not representative of
how far I've evolved since then, but...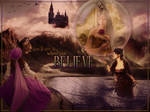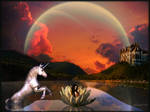 What is your favourite type of art to create?

By far, photo manipulations. It relaxes me.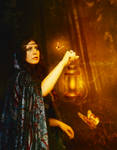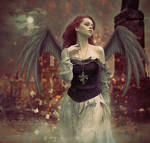 If you could instantly master a different art style, what would it be?

Typography. I've always wanted to learn some kick-ass typography!

What was your first favourite?

Hard to remember ~ I'm sure it was Twilight-related.

What type of art do you tend to favourite the most?

Resources & stock images. Without them, I'd be lost.


Who is your all-time favourite deviant artist?



If you could meet anyone on DeviantArt in person, who would it be?





We've been online friends for YEARS and started out doing graphics together.
I'd love to meet her IRL.

How has a fellow deviant impacted your life?

Oh wow...they ALL have! Their creativity, their willingness to share resources and knowledge..
This community is second-to-none!

What are your preferred tools to create art?

My lap top, a cup of coffee, my vape and PSE11

What is the most inspirational place for you to create art?

On my back deck, outdoors. I find nature inspires me the most.

What is your favourite DeviantArt memory?

Oh man....I have too many to count! Every

I receive is a gentle push for me to keep creating.
Every comment and critique is welcomed and helpful.



#DeviantArtistQuestionnaire

Watch