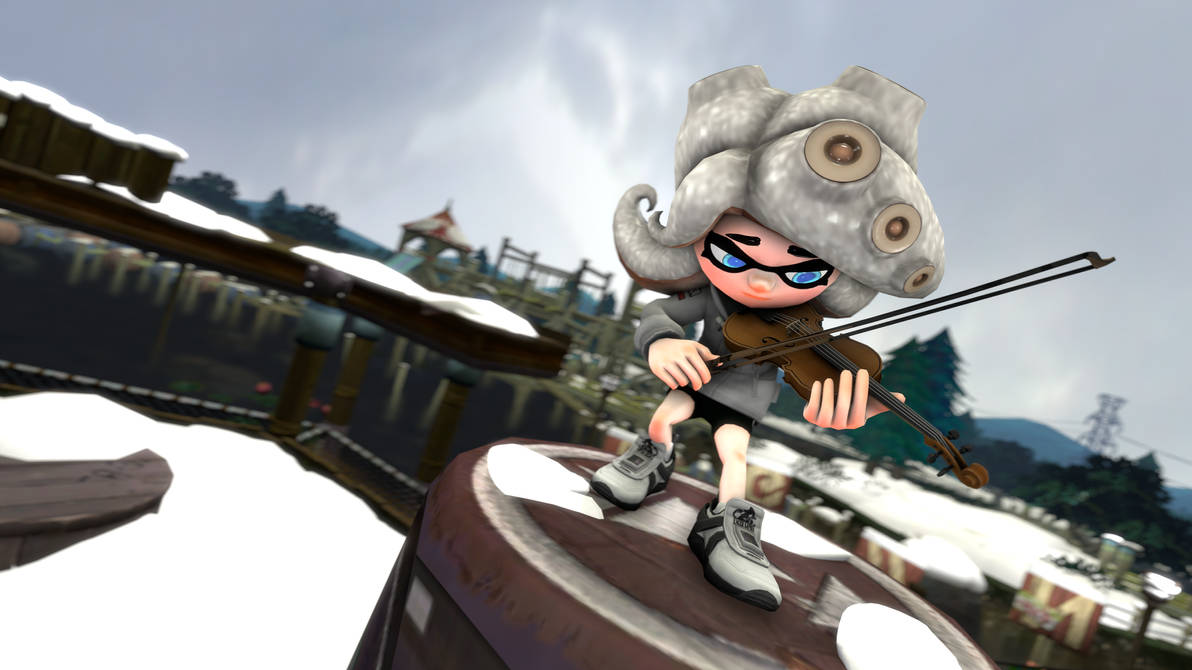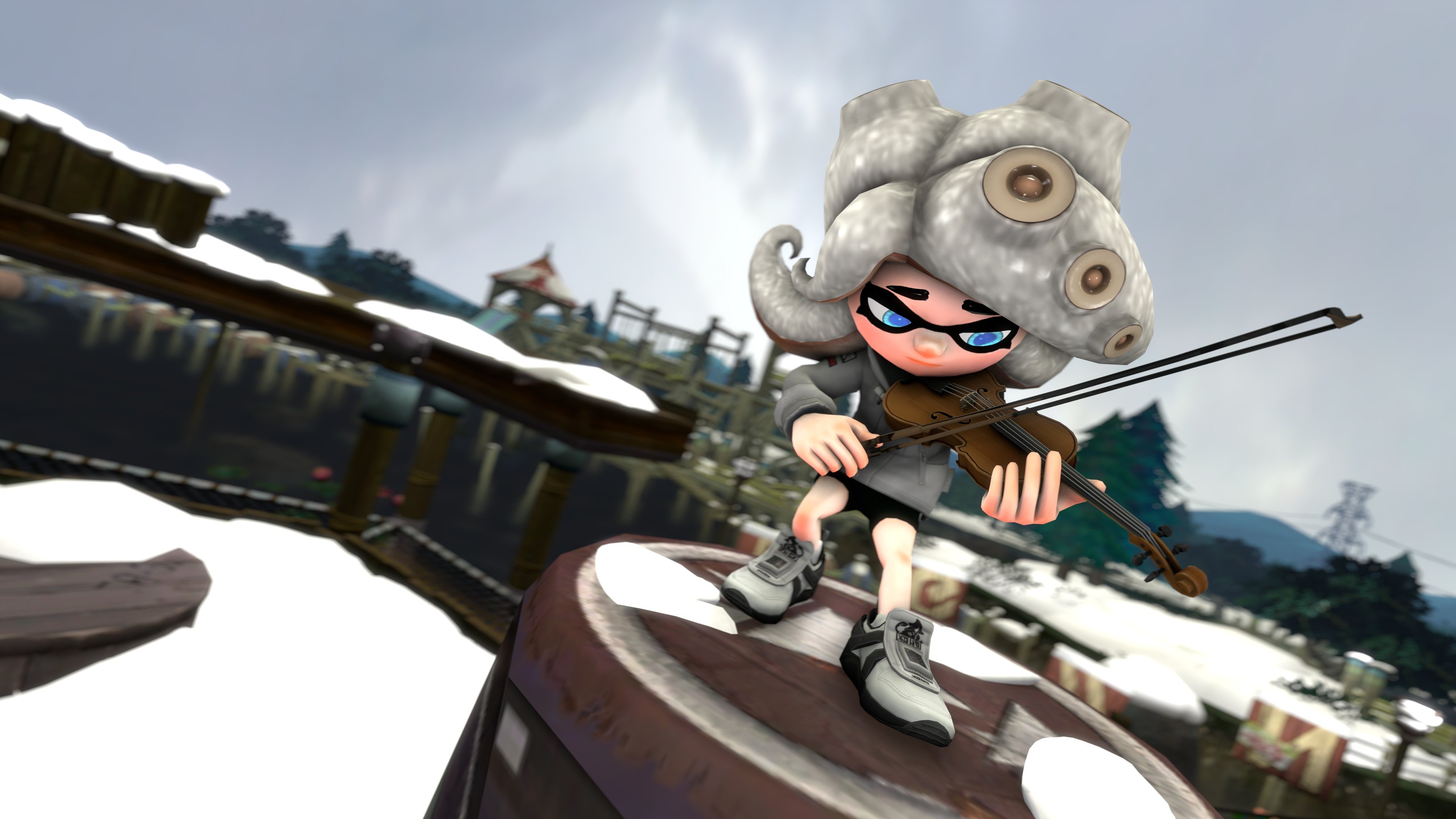 Snow...everywhere...
Not gonna lie...I basically turned this summer and warming weather camp into much more colder environment... What, too early for snow in summer? Never too early! I love snow and ice! Wait, I meant Eis!
Anyways, Eis also plays violin but she doesn't mind playing it around with others since she wants to improve and needed someone to watch and critic her musical talent, unlike Lindsey. Who knows, maybe one day, they will play together. *shrugs*
This is all for now, I truly did had fun playing around with this map and covering about 20% of the map with snow and sleet, I may refine some parts of it and add more snow just for the heck of it! XD Alrighty, I'm off now, and hope to be hearing from you guys! Sea-ya!
Map: Camp Triggerfish - Created by
DaVinci030
and is available on Steam Workshop
Eis "Crystal" is (c) to me
DeathR34PER
Custom Splatoon Headgear / Clothing / Shoes can be found through Steam Workshop or Tomato127's Journal - All rights reserved and to credit those who worked really hard on porting and coding over to SFM and GMod!
Splatoon is (c) to Nintendo
Source Filmmaker is (c) to Valve Corporation

Wonderful work man. XD
Her pose with violin looks perfect. >.<
Reply

im stupid, i thought she named the violin eis
Reply

Nice job with the winter vibe on camp triggerfish.
Reply
My summer time is over, time to change up the weather!

Thanks, Nightmare!
Reply

Woah. Such a cold and harsh enviorment. Kinda reminds me of home. Nice work pal. Say, how did you get the snow like that?
Reply