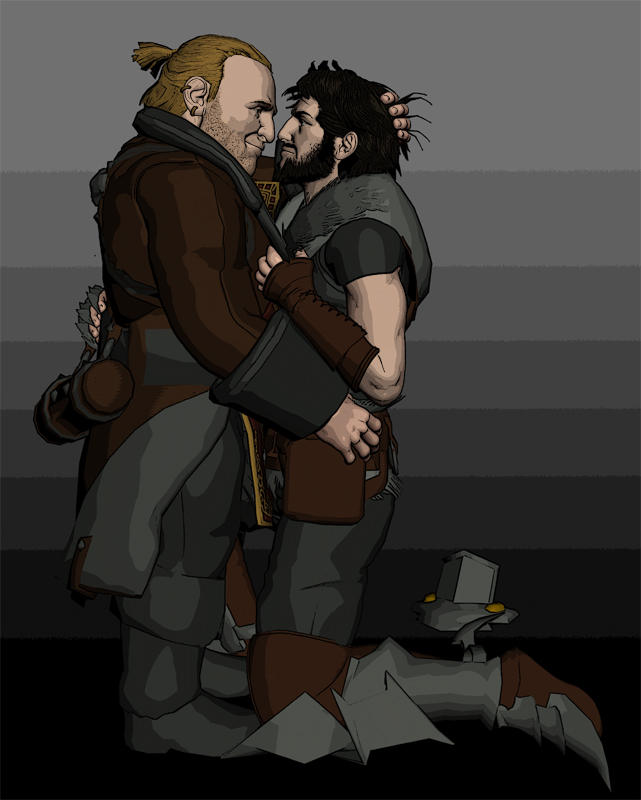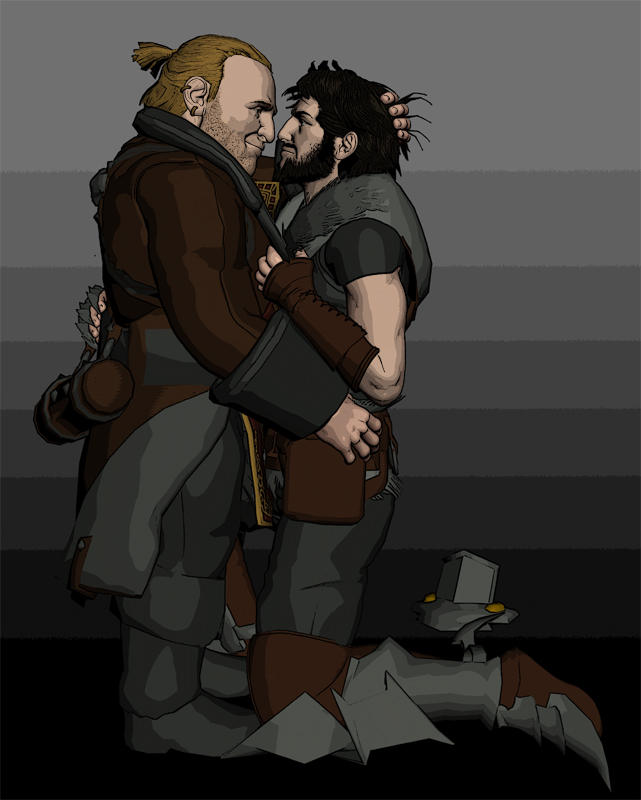 Watch
So. Guess what kind of fic I was reading today?

Yes, actually, I do slash Hawke with just about everyone.

I know. I know. Even my man did the head tilt, stare, at this one, and he's seen a lot of crazy stuff come out of my photoshop. But I can't help it. The kinkmeme has convinced me that m!Hawke/Varric is seriously freakin' hot, so... Yeah. And they can totally work around the height difference.