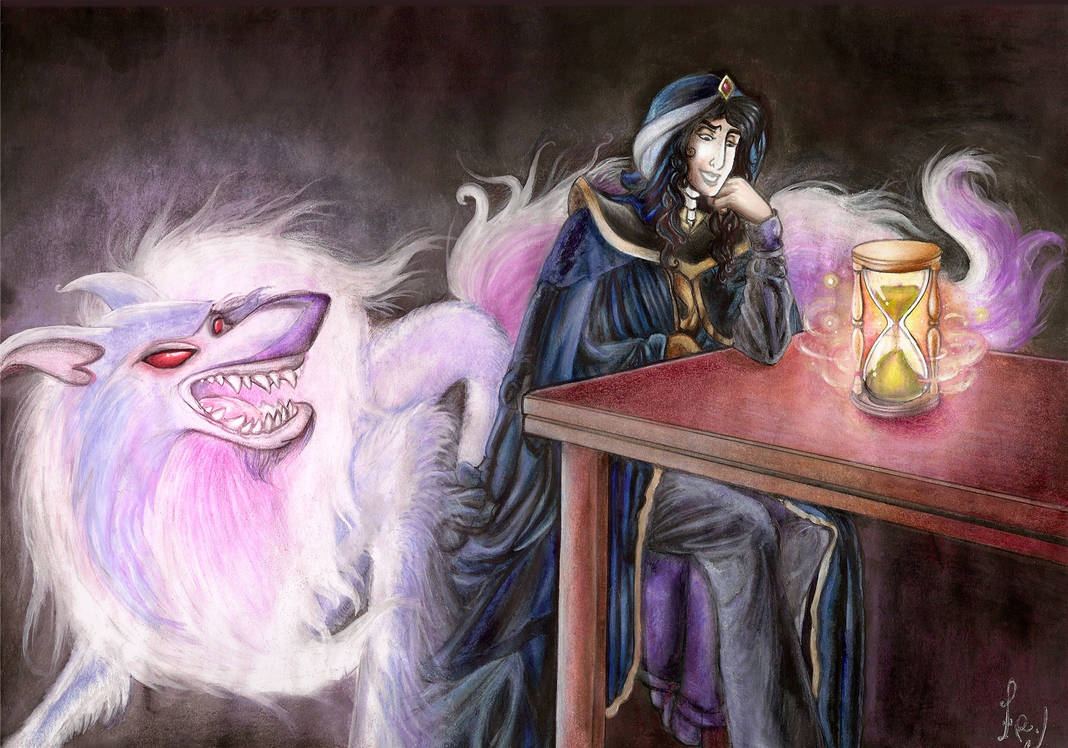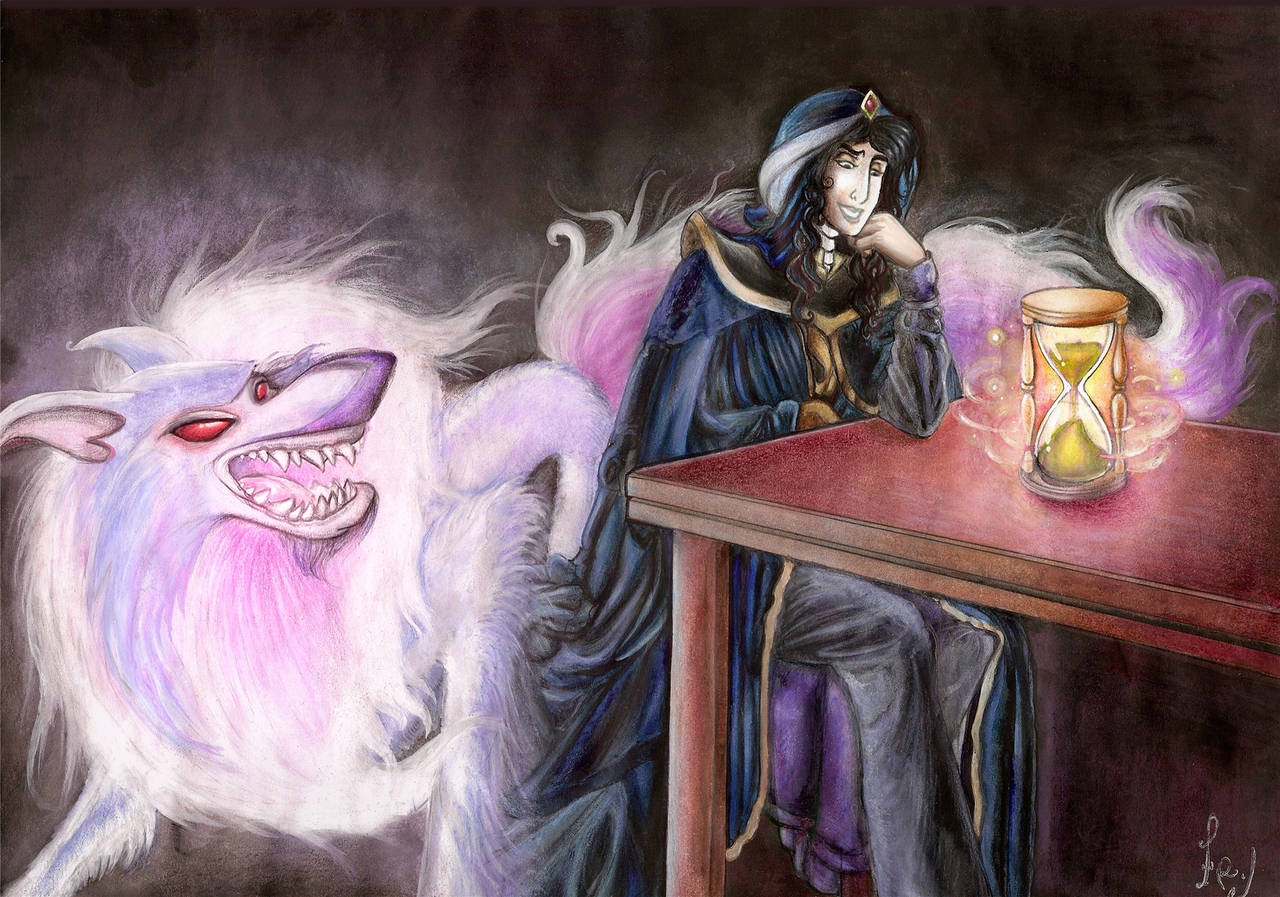 Watch
Everything's got its price!.. Yes-s-s, a price!
Mwahaha, no-one expected the Spanish Inquisition!

But still, but still...

That's my entry for the

15th contest.

If I've got it right, there were indeed no entries with this Big Boo Guy, which IS odd, Mo deserves more attention.

He was the sweet dream of my whole childhood, so... XD I bet I'm not the only one, seriously, guys!

Oh well, let's start it over again. For those who don't know them - that's Mozenrath and Shirokko from the Disney's Aladdin Series. I do think, Mo is one of the best (well, for me, actually The Best))), most beautiful and well designed villains. And, not to forget, he's a necromancer, probably the only one Disney ever created (?), so my choice was pretty clear. And, ofc, I'm gonna share my inspiration with you. If you like this character as much as I do, it's an absolute MUST to know this song, it's so matching.

Really shame it's German, so I fear the majority won't get the message.

[link]
The idea of drawing this picture was lingering around for quite some time... I was too lazy to do it, actually. There was another reason for me to draw it, but it's not as important. So, I was browsing through Disney clubs to (eventually) find some inspiration and God blessed me with this contest:

Tbh (secret!) it's my 1st one on DA. Yes, really. Wish me some luck!

Unfortunately I had like 5 days to the deadline, so I decided to stay rather plain with the BG. Otherwise it might have taken like few weeks to finish, like any other of my drawings.
Concerning Mo himself... Ah, don't ask me why the hell does he have longer hair.
Those curls are sweet!

I can still remember when I've seen him for the 1st time as a child I really thought he has got long hair cuz of this headdress. Well, I've soon noticed, maybe not, but the impression remained for my whole life long. Another reason... Well, short-haired he'd look like Aladdin's twin or something... It's a big "Ewww!" from my side.

The doggie is a real Disney character as well, he's called Shirokko, he's a wind jackal and he did appear in one of the episodes. I can't remember the name anymore, sorry. I redesigned him slightly, as I thought, the real design was way too plain. Still, I had to find a compromise and let it remain original Shirokko and not just some "sparkle wolf thingie". I didn't really want to draw Xerxes, I don't like that ugly thing. I do think, Shi would make a 1000 times better familiar than some flying worm.

The scene... Oh well, I was inspired by this scene in one of the episodes:
[link]
It was really creepy to see, Mo has got the same (!) hour-glass my necromancer OC has got too... O_o" The last time I've seen this episode was like 10 years ago (at least), so there was no way to remember such details. So I took it as a sign.

Oh well, I could add much more about this drawing, it was a huge fun painting it, as well as all of the lols and rofls my bro added while I was working on it... He and my friends know me as a badass fantasy artist, so they pretty much freaked out seeing me playing around with Disney characters.

And yes, it was a huge fun to do, but I'll leave it here, not gonna torture you anymore. Well, hm, probably not. Enjoy!
Media: You know the deal. Acrylics, watercolors, pastel, pencils.
Characters (c) Disney.
Art (c) me.