Hello My name is Ramon John
You could call ME Ramon, or sometimes John, or RJ, whichever you prefer
I like movies and tv shows (animated and live-action)
I like anime, though not exactly the biggest/most dedicated fan, I still love a lot them
I love video games (I mostly play on my xbox 360)
Favorite Live-Action Movie: The Terminator (1984) [It was the first movie I ever watched as a kid. Thanks to my dad for buying me that DVD back in the day. Since then I have forever grown a fasciantion with robots and cyborgs]
Favorite Cartoon Movie: Pinocchio (1940) [It was the first movie I ever watched as a kid. I loved the songs, the animation, the characters, the disturbing imagery, and the epic climax]
Favorite Anime Movie: Gundam Wing Endless Waltz [It was the 1st Anime movie where I felt genuinely sad when it was over]
Favorite Live-Action Series: Breaking Bad (The show that got me into watching Live-Action Tv series, truly a masterpiece)
Favorite Cartoon Series: Avengers Earth's Mightiest Heroes (I know it's strange
given how I love and love to draw about Friendship Is Magic, but EMH was something that really resonates me. But ever since it got cancelled I, everything started feel boring until I came across Friendship Is Magic, which oddly enough isn't my 2nd Favorite, but you can say it's in the top 10)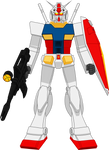 Favorite Anime Series: Gundam/Gundam Wing[Gundam Wing was probably the 1st anime-related thing that I ever paid full attention of, I'm not sure what I had seen before or shortly after that. But Gundam Wing had always fascinated and it was my gateway to Anime, and my love of the Mecha Genre.]
I am a Brony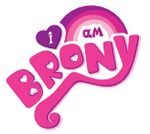 I love Friendship Is Magic, it was during around August 4 that I came about watching the show. I had known about first when my youngest sister was watching it on TV. The first episode I saw her watching Look Before you sleep (Though I didn't know the title then). Ever since I keep seeing snippets of it, I became gradually curious, I even told my other sister that the looks seems a little interesting (she glared in confusion and possible shock). Once I first saw the 1st episode, I was intrigued and as finished and kept watching more and more episodes, I was getting more and more excited. Then when I watched the Season 2 Finale that was when Everything changed. I promised myself I wouldn't call myself a brony until I watched the last current episode, and when I finished watching the finale, I cried tears of joy, something that happens very rarely. And ever since then I've been rewatching them about 7 times, until Season 3 started, and ever since then I felt inspired again. And after watching it many times over, I and many others, have recognized some of it's flaws, but despite that and the fact it's not my favorite cartoon series, I still love Friendship Is Magic. Without it, nothing would have been inspiring to me anymore. So yeah, I'm proud to say I'm a brony. I know not every brony is as friendly as others, but I still stand by that this is one of the best fandoms ever.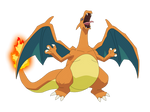 ALSO I'm A HUGE POKEMON FAN!
I don't like swearing a lot :thumb187916167:
Though sometimes it could slip out, I don't really like badmouthing things. Not saying I'm stopping you though.
I also made stop-motions
Here's my Youtube Account:
www.youtube.com/user/Deathfire…
Make sure to like, comment and subscribe
And my Tumblr:
deathfirebrony.tumblr.com/
Check out my new askblog with transformers and possibly more(more than just transformers).
www.tumblr.com/blog/ask-the-id…

Also here's my sister