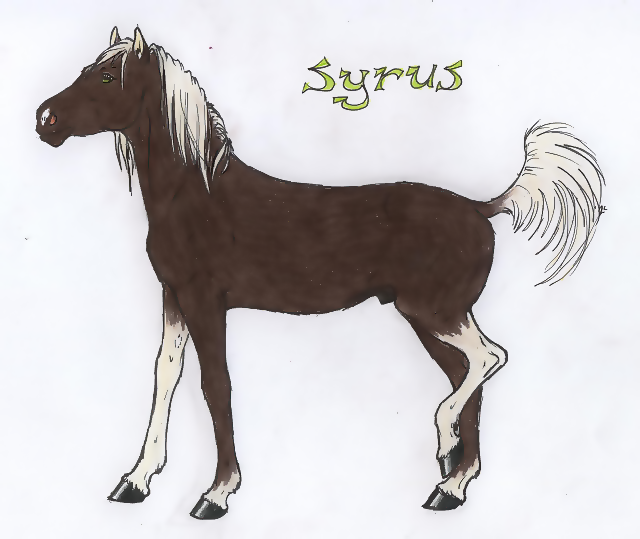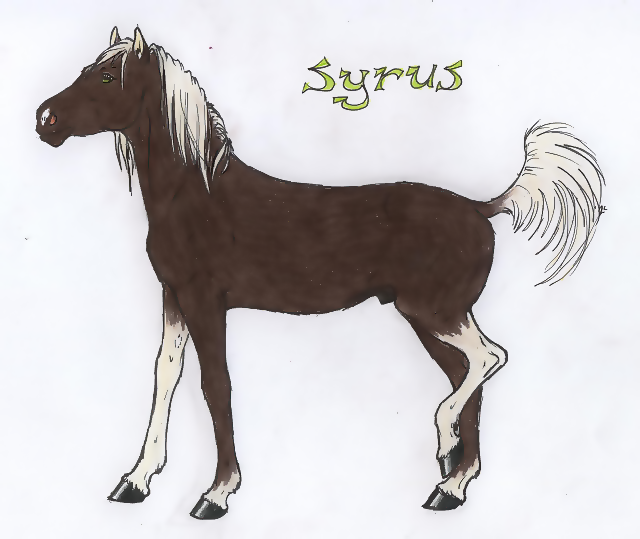 Watch
Syrus

5 year old

Breed: Arabian (cause i had to have at least one pure one)

Height: 16 hands

Temperment: Proud, good conformation and temper, can get restless, curious, intelligent and very mischevious. Is just a little bit naughty on the ground but less so in the saddle.

Colour: 'Moonbreed' colouring, darkest brown coat, silver/cream mane and tail and curiously bright green eyes. Also alternating cream stockings and half pastern markings on legs. White snip.

Traits: Good stamina, can run quite long distances, very agile, not so much a jumper.

Be shminen.