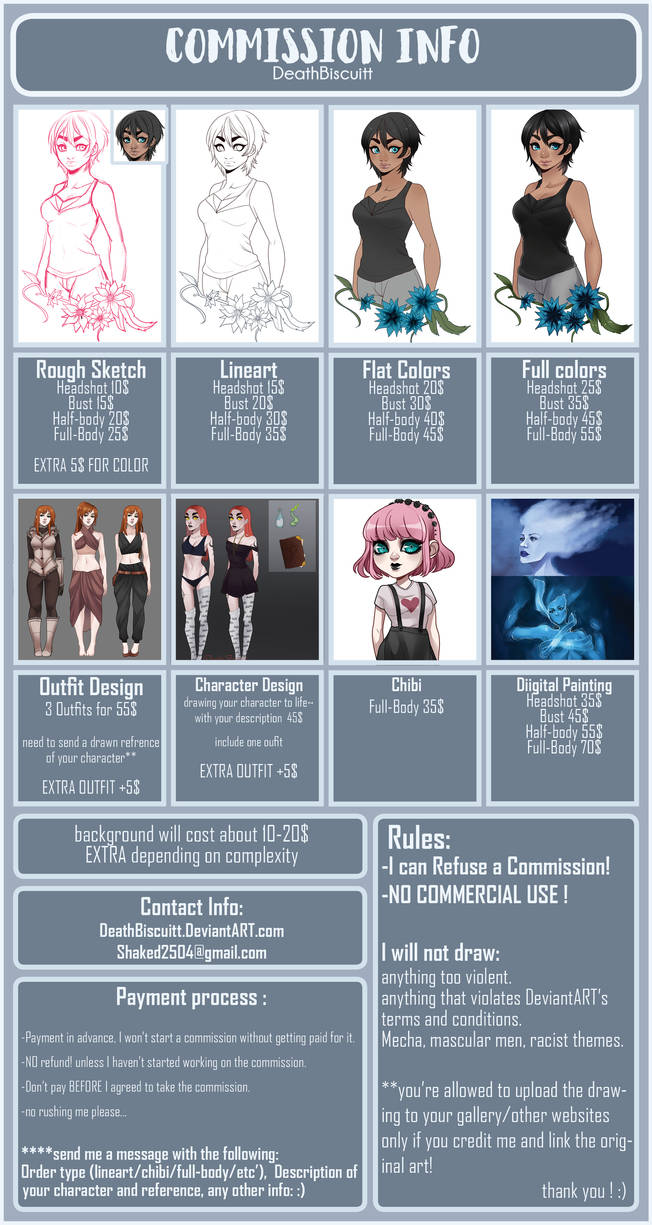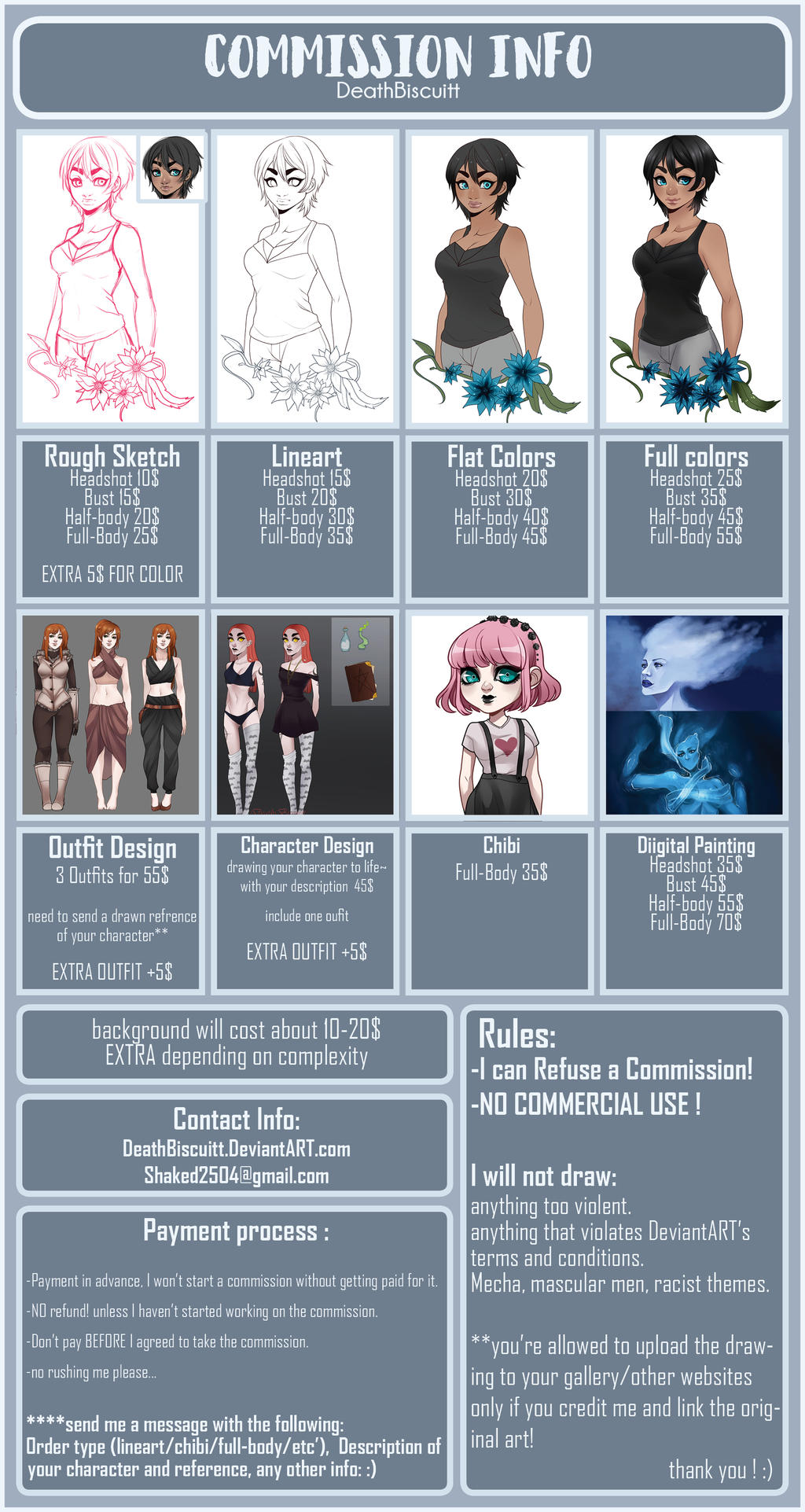 Watch
**Edit: updated prices!

*Download for full view*

---

Rules:



Payment in advence, I won't start a commission before getting paid for it.


no refunds, unless I haven't started working on the commission.


don't pay before I agreed to take the commission.


you may ask for the WIPs ♥


I own the artwork, you may upload it to your page but credit me and put a link to the original.


NO COMMERCIAL USE !

I might use the work in my portfolio or other websites.


no rushing me >.< I'm doing my best I promise.



finished commissions: