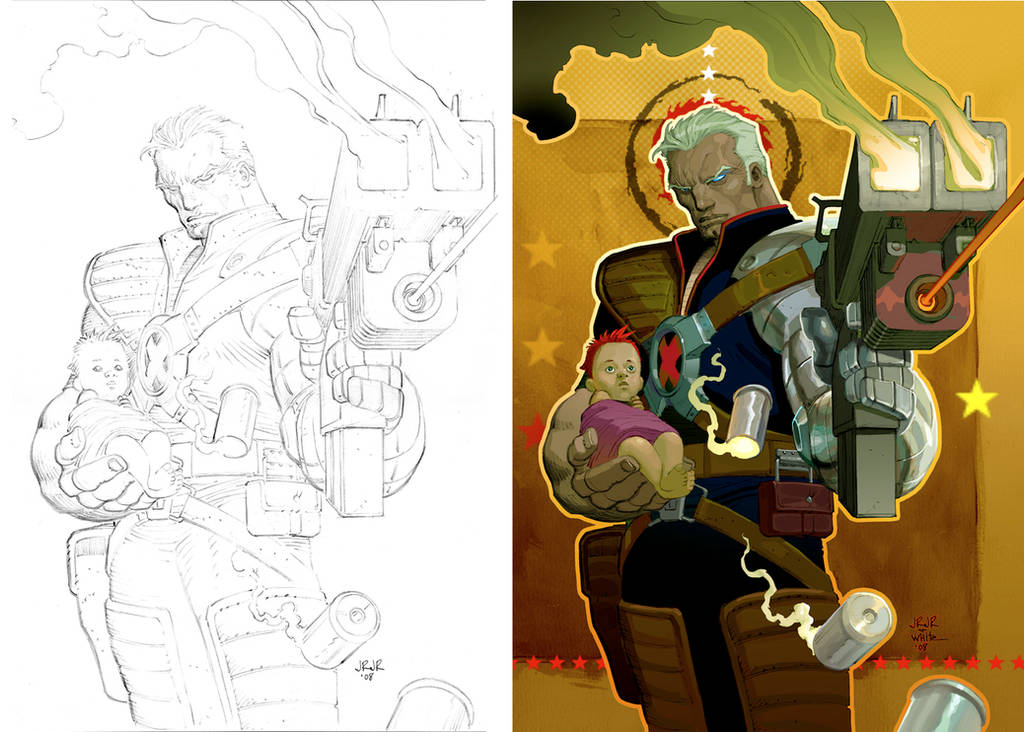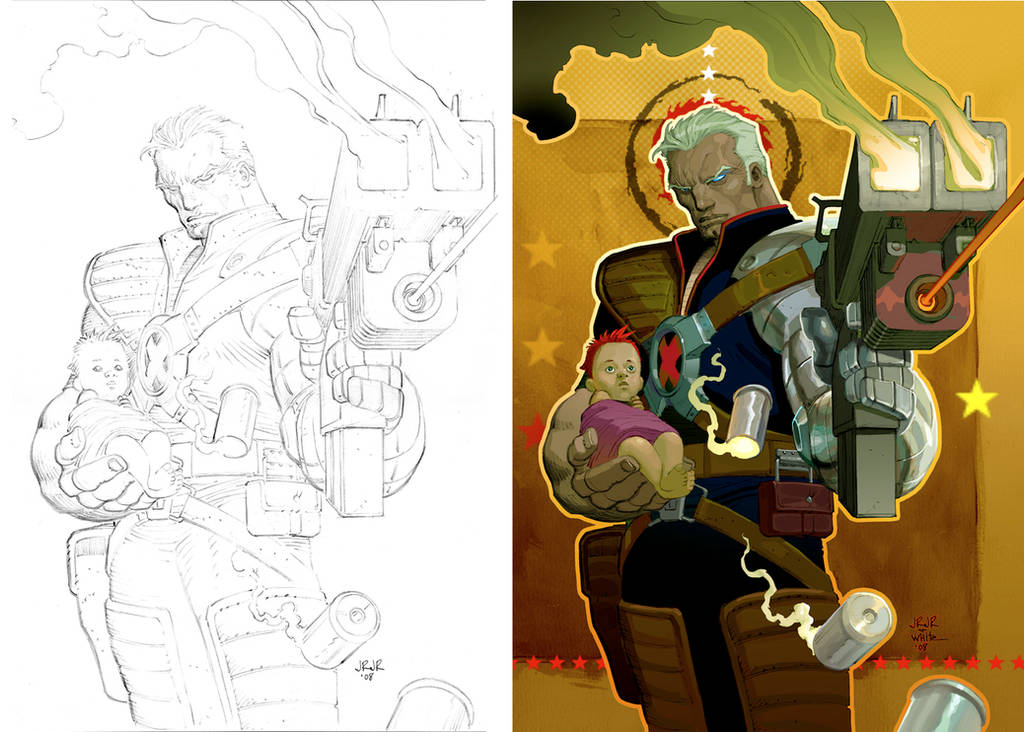 Watch
Here are the pencils to paint on the Cable cover. This was handed off to me at the end of the day and had to be up at Marvel the next morning. No directions on it just get it in.

Johns strength to me are all about his shapes and form. I wanted to play those aspects up more. I was thinking of artist that I like a lot that play with shape and form and design, like Dave Johnson, Skottie Young and Cheeks . I wanted to see how that would work on such a great classic artist like John and if I could pull it off.

Yes! Messiah Complex!

Excellent rendition of Cable n' lil' Hope.
Reply

what a fabulous job thanks for the concept it came out great
Reply

It's great to see a colorful cover. Mostly we see dark covers and bloody covers. The brightness and depth of the coloring is great. Nice job.
Reply

Thanks Mathew

I had to go different with this one. It is hard you get into repeating colors usually because you have to get the stuff done so quickly you just do not have time to think to much but at the same time you have to push it different when you can

Best
Dean
Reply

For the time allotted the piece is well handled good call on the shapes. Don't see much of JRJRs work handled in such a manner nice breath of fresh air. You have made an exceptional artist even more exceptional well done.
Reply

Thanks HighTowerComics

Real nice of you to say. This one I did a watercolor under painting for it

Best
Dean
Reply

awesome

the gun is weard

but its drawn well

Reply

Woow,great poses and lovely coloring.

Reply

that's really sharp, friend.
I do disagree with your handling of the xbaby though... i'd have preferred for you to have followed that artist's lead more on it.

But yes really shiny.
Reply

I agree. I lost the nice round shape of the face. That is the one thing that bug me as well. It was a lot of work over so short of a time that I did not have time to go back over it.

Best
Dean
Reply