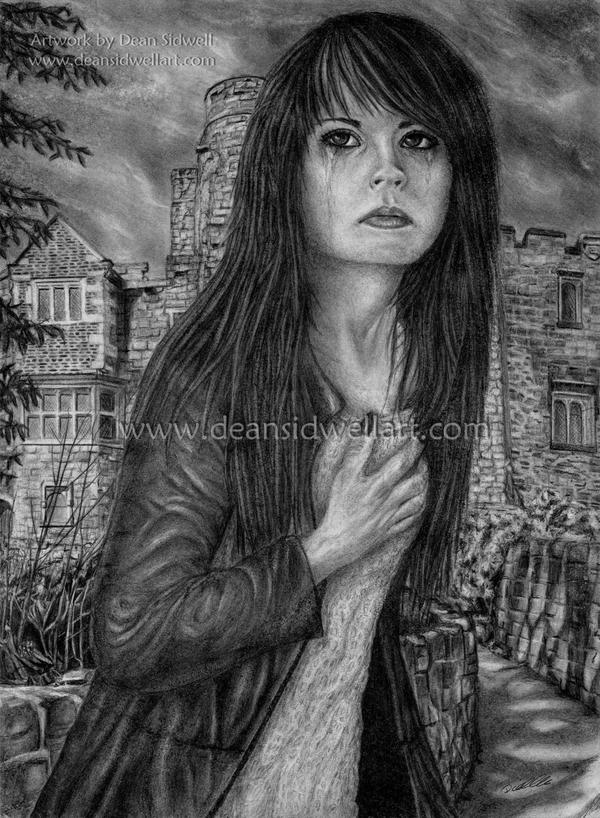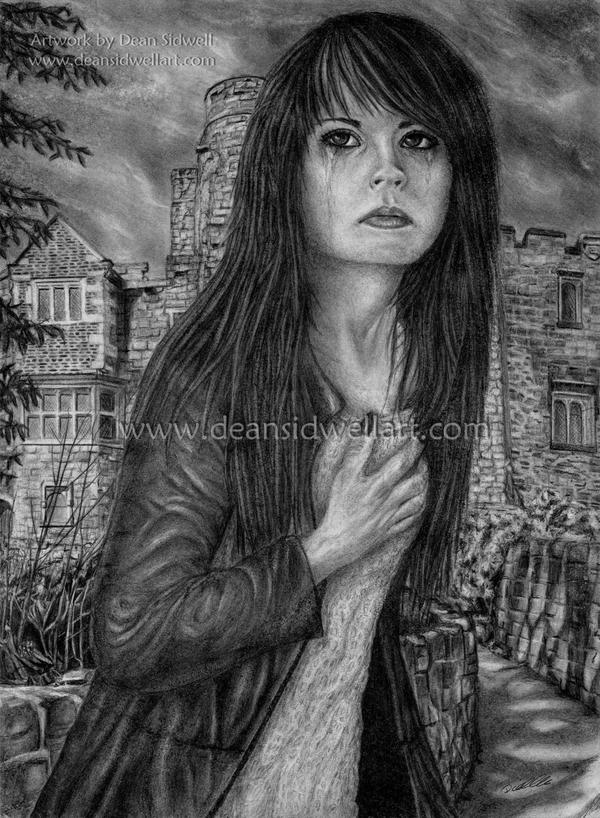 Watch
The girl has tears running down her face, She has got her hand on her heart and there are storm clouds in the sky.
She is faced with someone she loves leaving her for good.
She knows that she can never get back what she had and is faced with the sadness of a future without him.

The old building in the background is Tamworth Castle, which is in the town where I used to live.



Many thanks to Alraunie-stock

for the use of the stock photo of which the girl is roughly based on. Here's the link to the original stock photo -
alraunie-stock.deviantart.com/…
Size is A3 (297mm x 420mm).
I used HB & 2B mechanical pencil (0.5mm), various other grades of pencil ranging from 3H to 5B, blending stumps, cotton buds, tissues, kneaded & normal erasers.