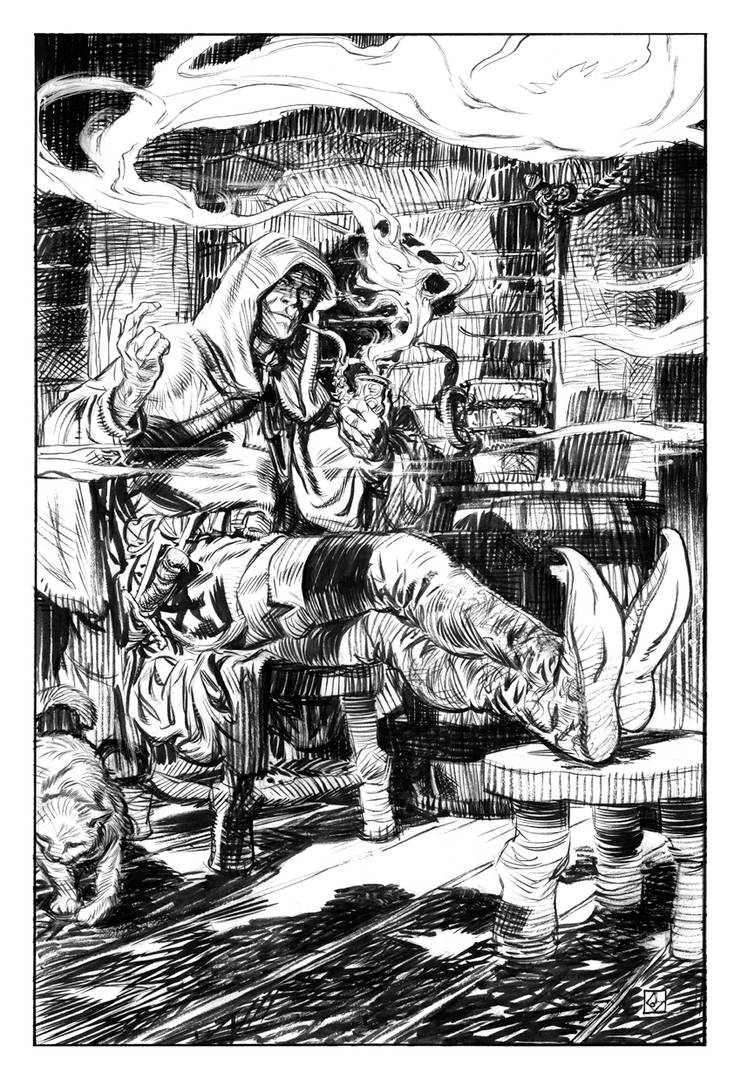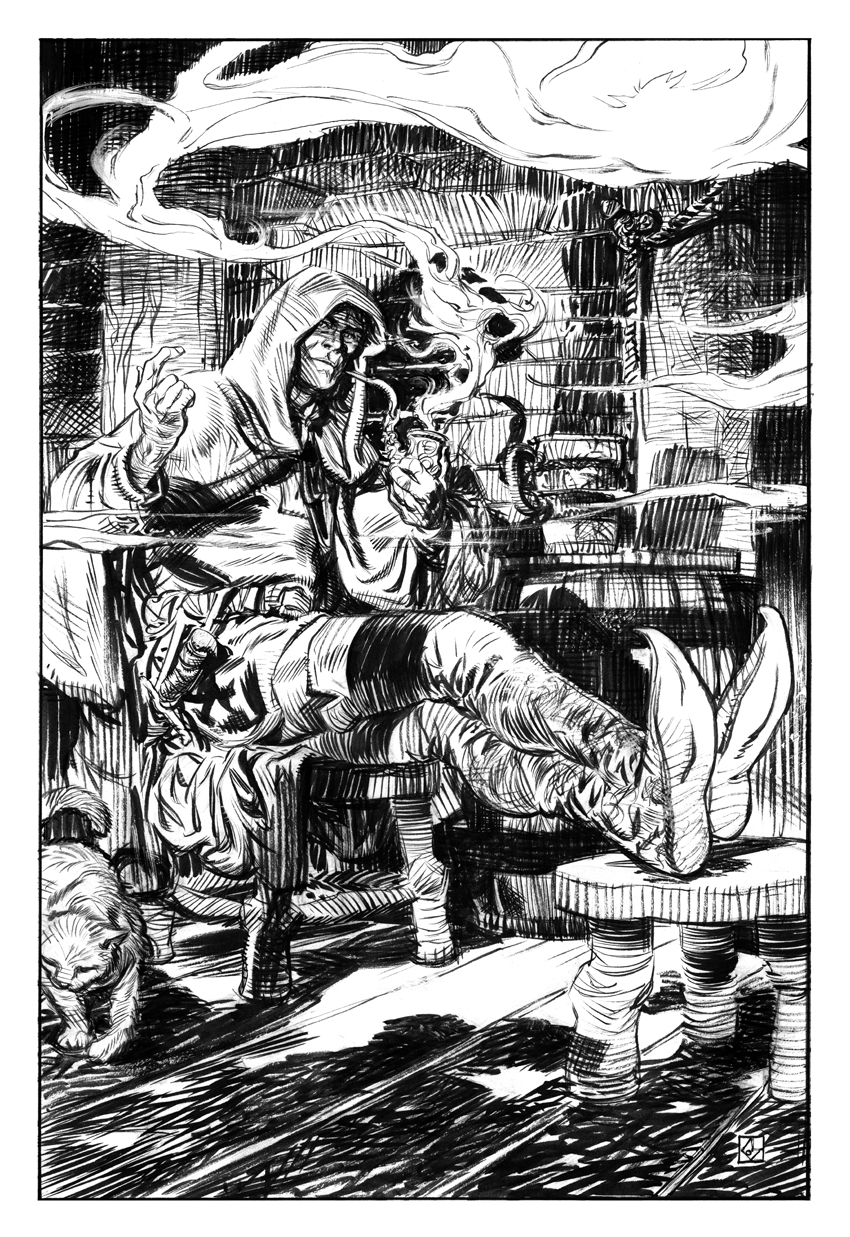 Watch
Strider at the Prancing Pony

"Presently, with a wave of his hand and a nod, he invited Frodo to come over and sit by him."

Brush and ink, 11"x17"

"Yo Fro-doe, sitcher ass down!"
Reply

Beautiful detail & concept, as well as detail & inkwork. Great drawing my friend!

P.S. I have just finished a series of WIP'S of the Predator cloaked, would LOVE to hear your opinion on them!

Reply

These LOTR pieces have all been fantastic!
Reply

Reply

You are killing it with these LOTR pieces, man! Really diggin' the rendering along with the compositions themselves. Can't wait to see which scenes you do next.
Reply

You just doing these for fun?This one is my favorite so far.
Reply

Reply