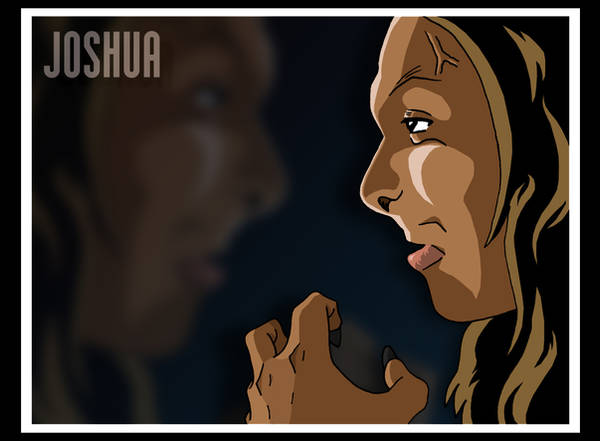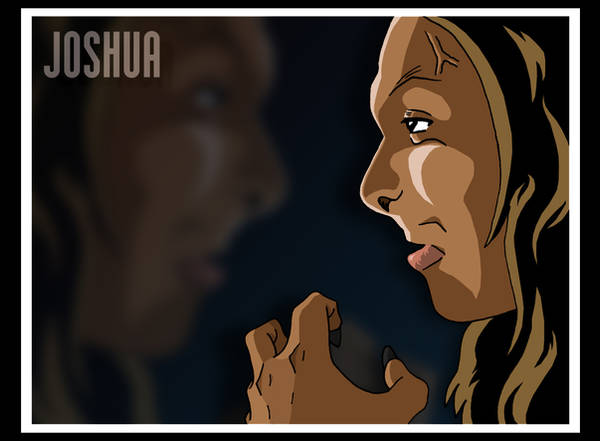 Yet another frame from scene 3 from the Dark Angel Cartoon. Joshua ready to kick some ass. the background isn't the background of the cartoon (I still have to do those). I like this kind of background... I might use it again. This could also be used as a cool wallpaper.
The title "Dark Angel Cartoon Frame 3.049" means Dark Angel Cartoon scene 3 frame 049
more frames from scene 3:
[link]
[link]
[link]

oh! thats so damn cool sir! Thats the dog character right? (Still havent seen dark angel yet but I read about it. Slow aint I?)
I lovelovelove and I mean LOVE the way you drew the hand. Hands are bitches to draw!

(sorry for a lack of commenting, was busy with exams and still have assignmenting to do)
Reply

thanks for your lovley comments. Yes this is the dog transgenic character Joshua... I hate hands too, most of the time they come out really simple and dull but once in a while they come out ok. And about lack of commentic, i totally understand, i went through all that already, myself.
Reply

I like Joshuah.
He's a good dog and my favorite character!
Reply

yeah, he's cool. Thanks for the fav as always
Reply

Arah imnellah!!
I likes Dean! Prosit. Ghadni neqred li tlift ic cans li nghamel il vuci ta Alec... imma ma tantx kont qed nikkupjah tajjeb lol
Reply

mhux tiprova tista hux, mhux bil-fors ezatt
Reply

Ghadni fic cans jigifieri?

Reply

jider naqa inc...
uzajta it technique li tireplikah fil bg

Reply

inc?
u iwa kemm int tajjeb, indunajt x'technique uzajt


Reply

doh
le ax lahhar darba saqsejtni xtamel u ma tajtx kasi...for a change hux!!

(inc- tkompli..bit taljan)
Reply