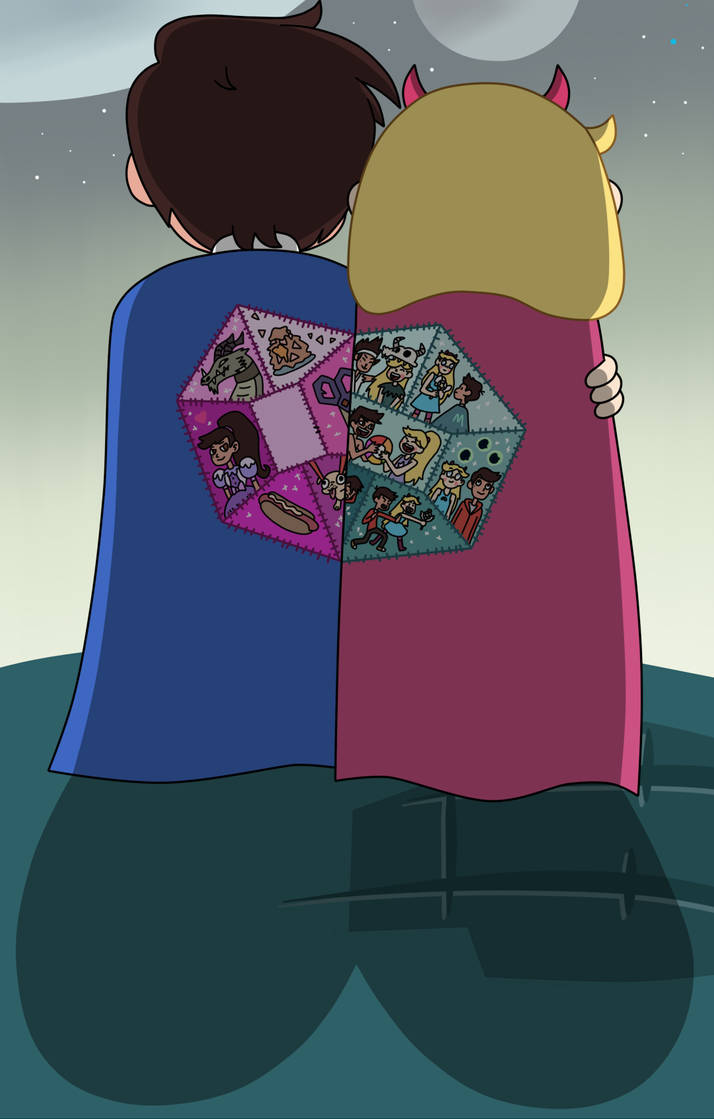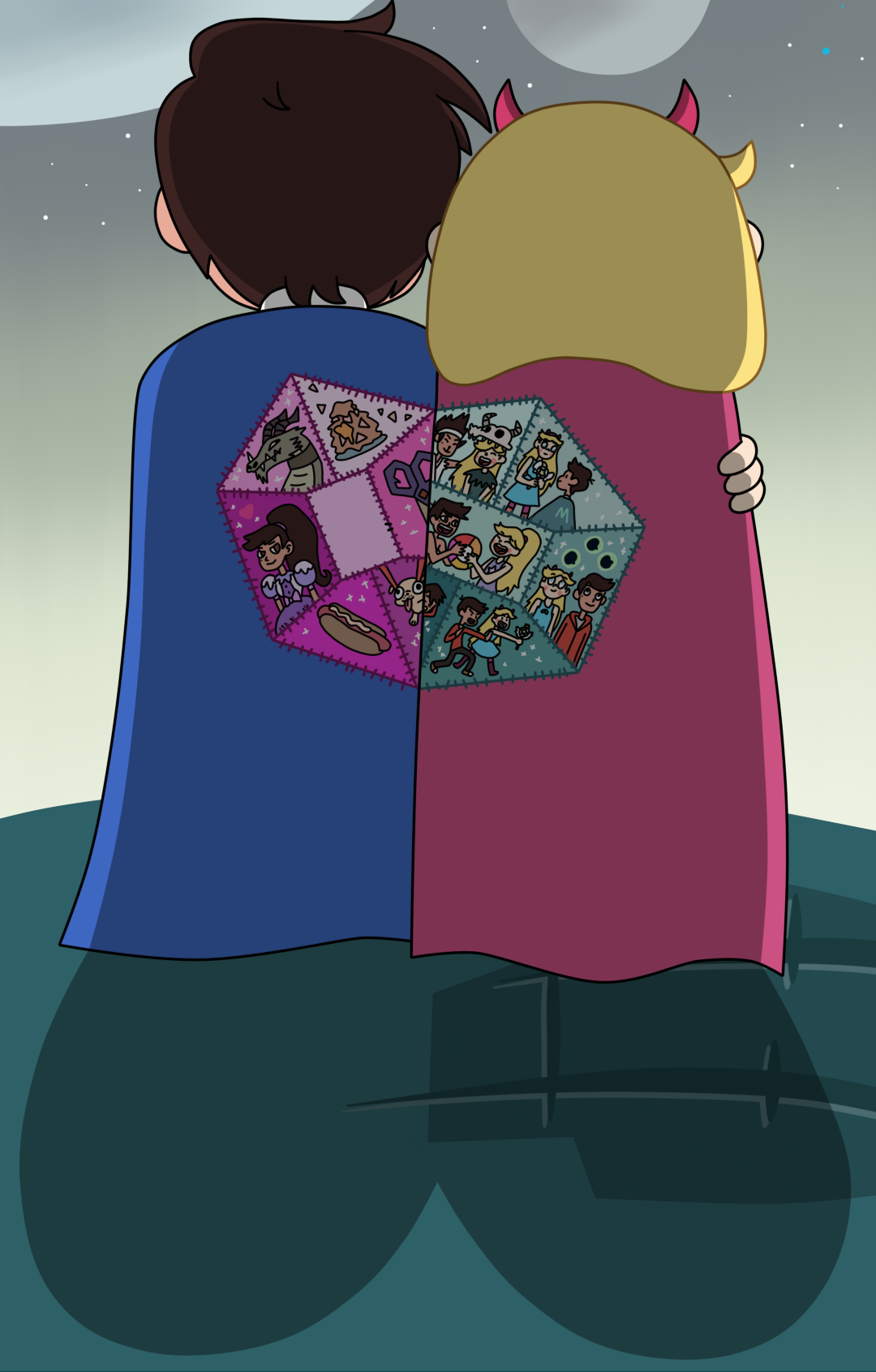 In ending "The Knight Shift" episode, Star and Marco sit on a tower. They had made the capes for each other form a heart shape, as do their shadows in the final scene.
They are suggesting romance. (This could be considered platonic.)



Reply

Reply

DEAR ARTISTS OF DEVIANTART!
MY NAME IS SILVIA LUNA AND I AM A WRITER. I'M WORKING ON A BOOK AND I WANT TO FEATURE ILLUSTRATIONS BY MANY DIFFERENT ARTISTS. IF YOU'RE INTERESTED SEND ME A MAIL:
AND I WILL SEND YOU A PDF OF THE BOOK. YOU'LL HAVE TO USE SOME GOOGLE TRANSLATE BECAUSE THE WHOLE THING IS IN GERMAN, BUT I'VE TRIED, IT WORKS.
OF COURSE I WILL GIVE CREDIT TO EVERYONE WHO IS SO KIND TO ILLUSTRATE SOMETHING.
IF YOU WANT TO SUPPORT ME PLEASE COPY AND PASTE THIS COMMENT TO OTHER DEVIATIONS. DEADLINE IS 25. 06. 2019
THANK YOU FOR READING THIS.
Reply

I mean, your book may be great, but this is NOT the way to advertise.
Reply

Yeah, I know, sorry. I´ve made a mistake, it´s just that I´m new here and I´ve yet to figure out what is considered right and what is considered wrong on dA.
Reply
A nice Starco moment.

Reply

Reply

Reply

Awww.... Something foreshadowing.....
Reply

I'm still sad that marco and star broke up in the episode

Reply