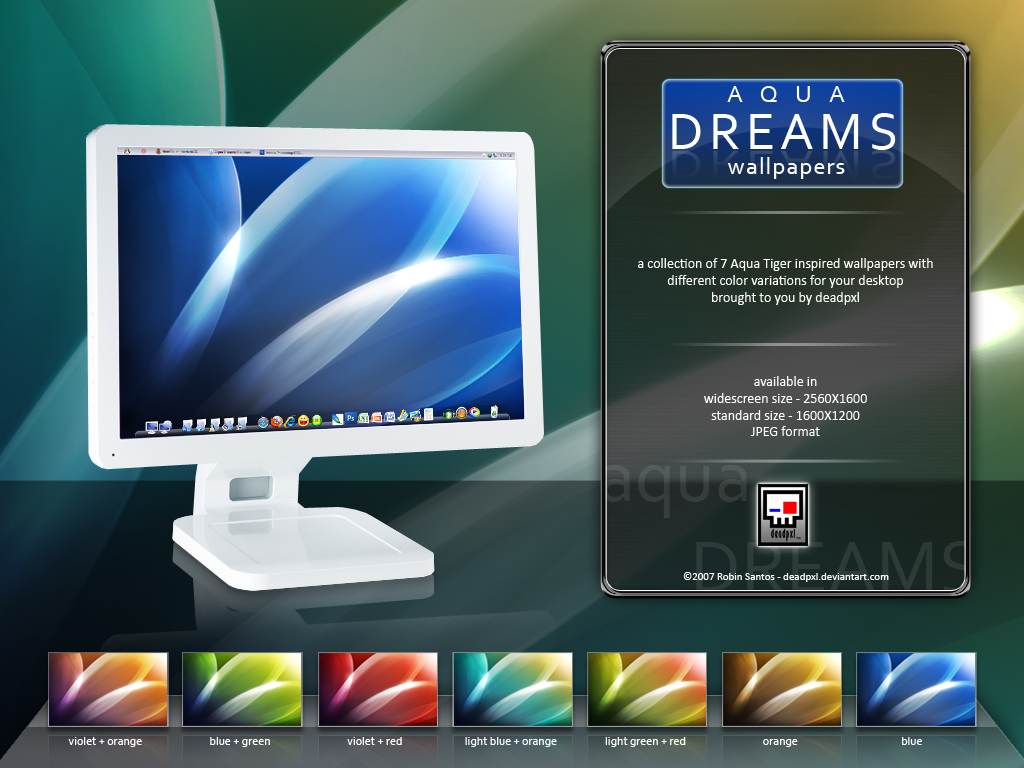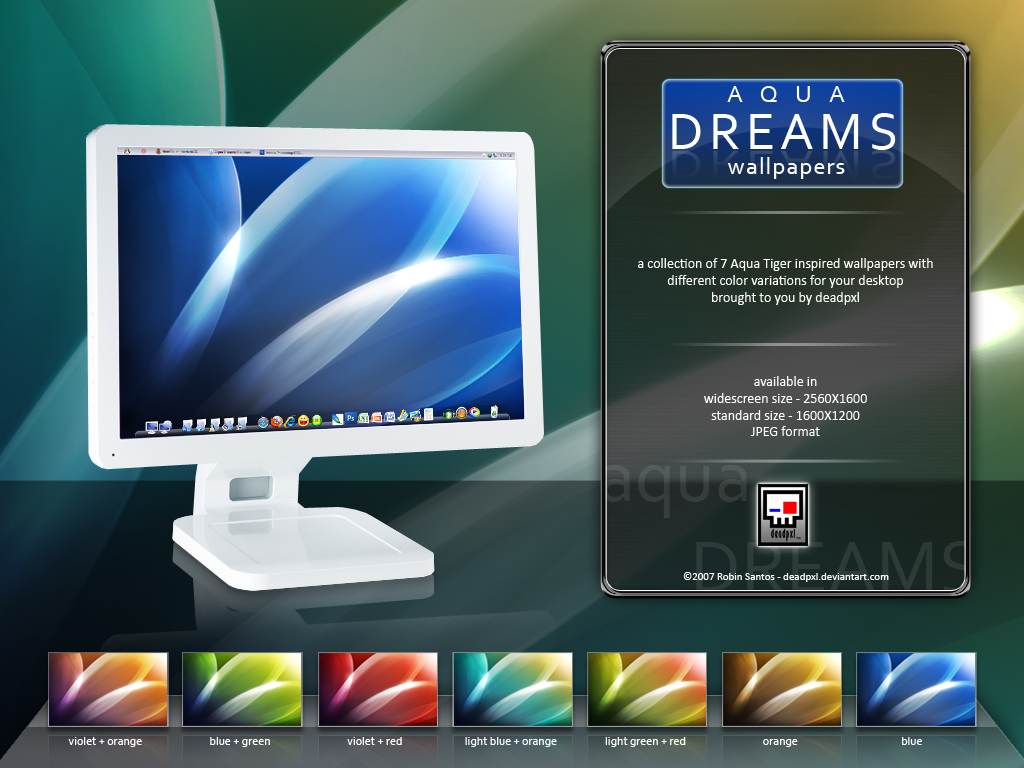 Watch
I've been a fan of MAC's Aqua wallpapers, I don't own a MAC by the way

and I'm dreaming of having one sometimes...That's why I named these wallpapers "Aqua Dreams"
I"ve seen some people made their own versions of Aqua wallpapers, some are cool and others look very different, so I asked myself, Why make my own? then tha's it! so here they are now...Notice that I now add Widescreen size because I'm receiving some requests from my previous wallpapers for a widescreen sizes...
Hope you like 'em!!!

Comments, Request, Suggestions &

are truly always appreciated!!!