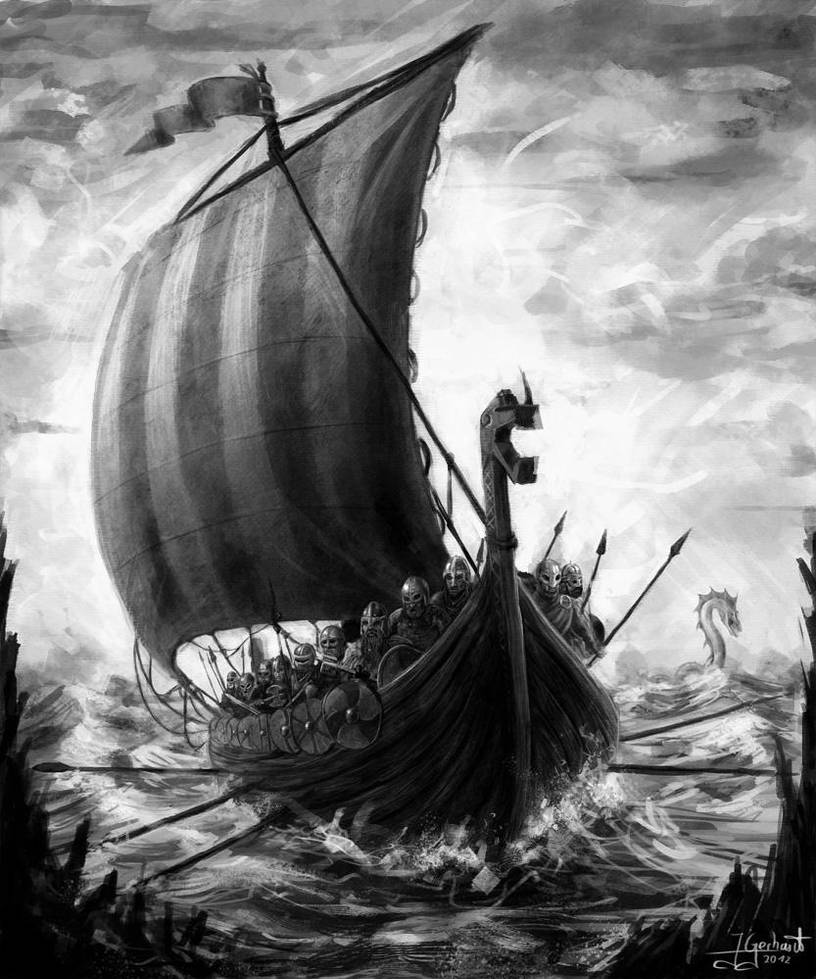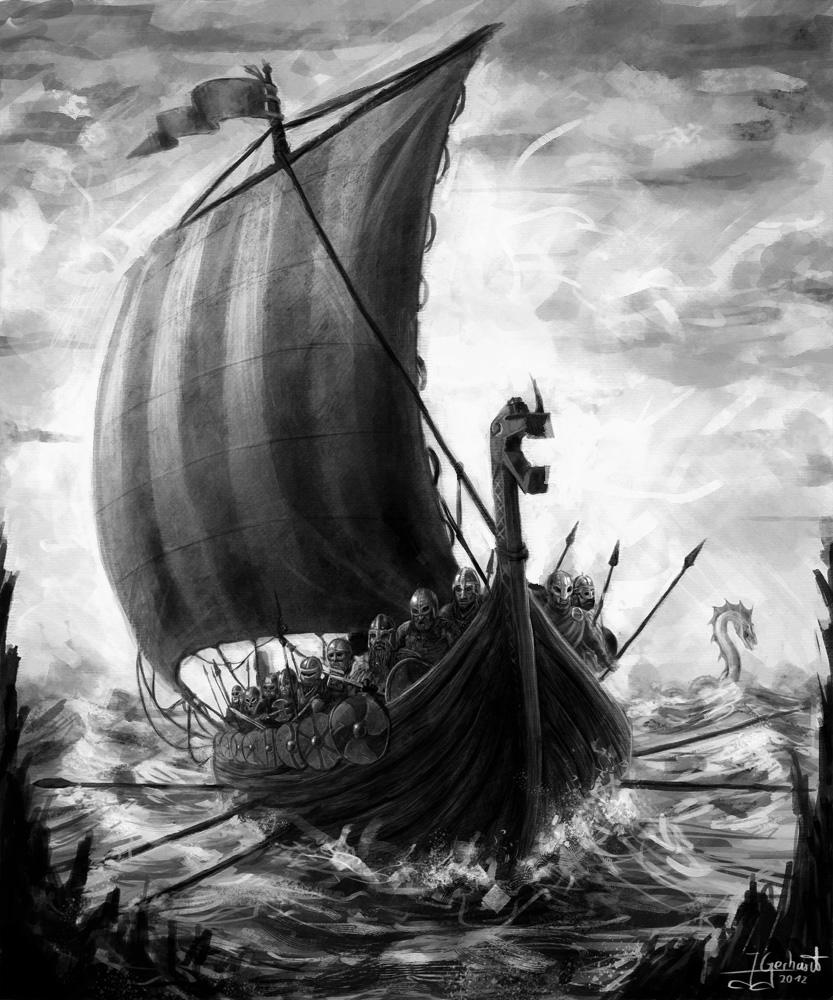 Watch
Just a b/w painting to train some lighting skills.
Approx 10hrs

Comments and constructive criticism are most welcome!
-Edit.. 'bout 4 minutes to apply some extra texture..--

Nice paiting, i realy think you made the sail and flag well, ex how the wind fills the sail, and i also like that you made the vikings realistic, no stupid horns on their helm and super oversized wepons, overall great job keep it upp
Reply

Perfect

Reply

Very nice work! I really like the composition here.
Reply

Neat! I thought it was pencil until I noticed the sky. Love the sea monster in the background.
Reply

Mark making is what I like about this piece. While I would have liked to see a better variety of brushes used the image is quite nice in regard to the range of greys used. I suggest working on the composition and or elements within it as overall the image seems a little stereotypical.
Reply

Reply