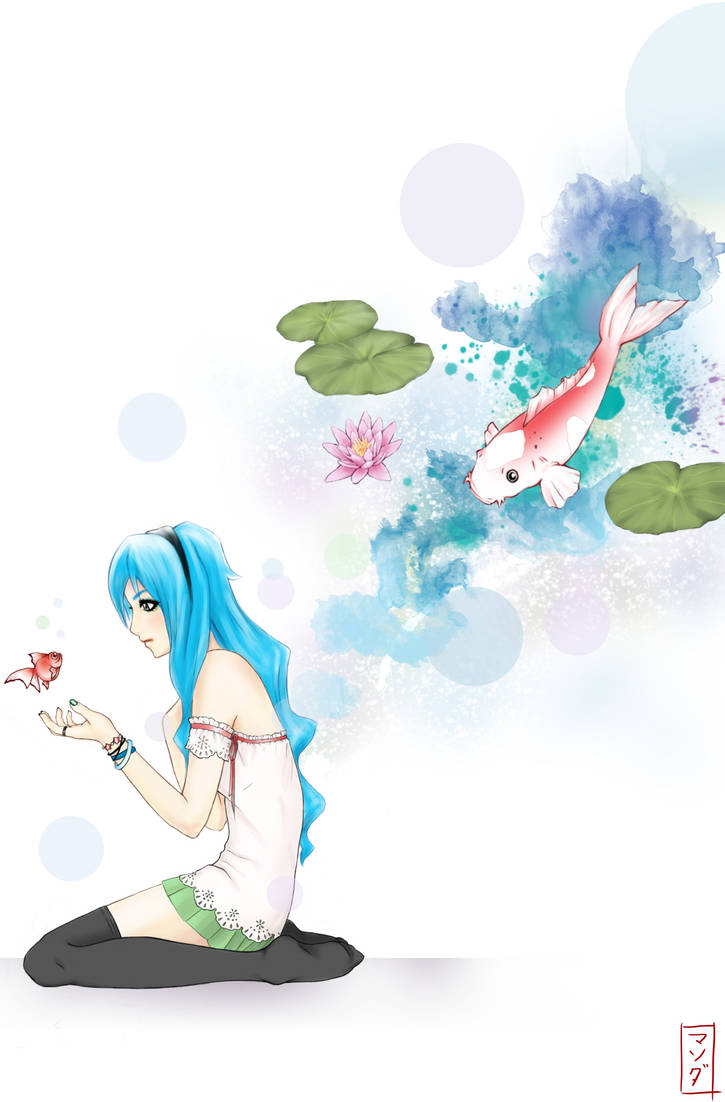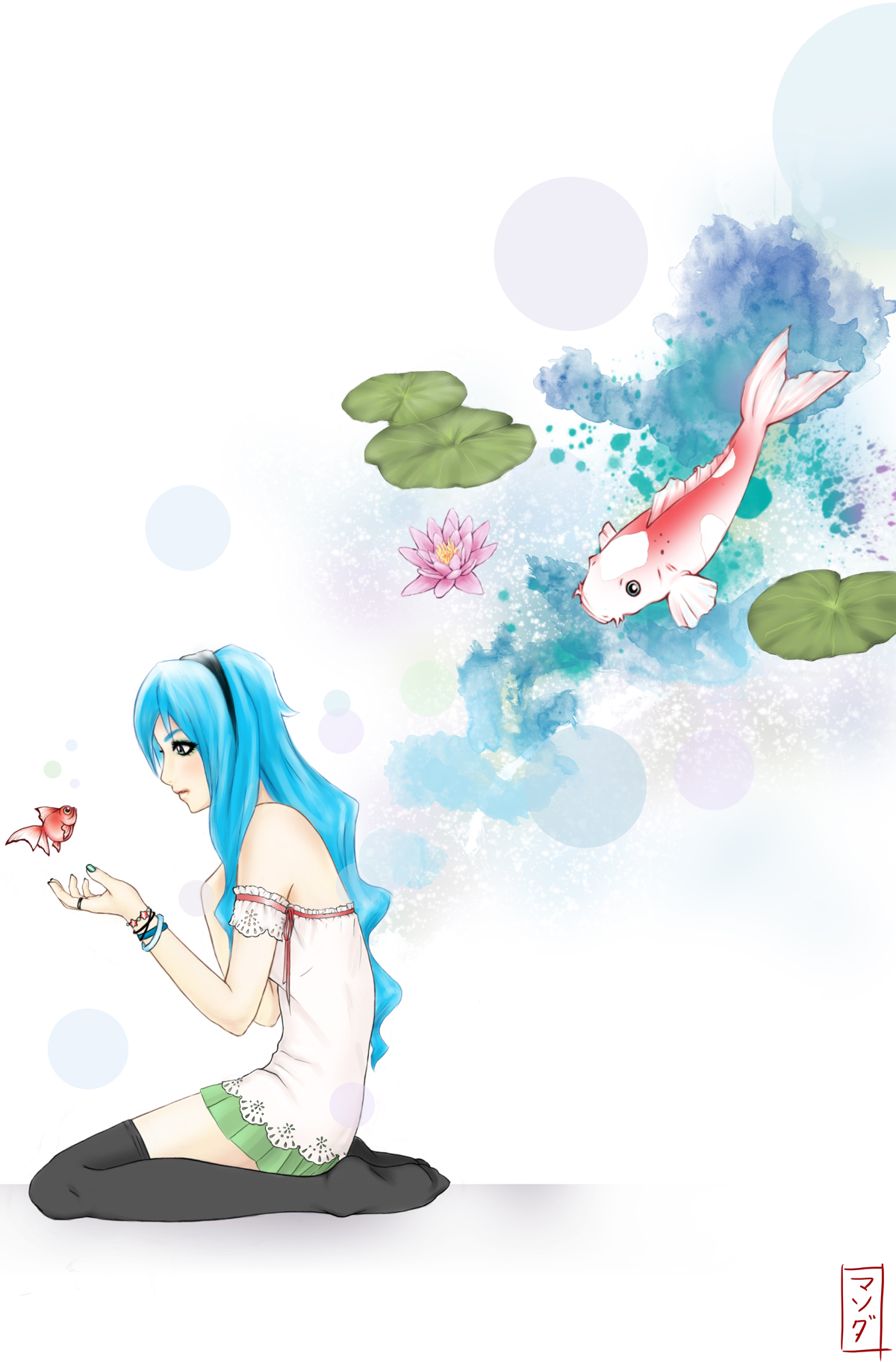 Watch
魚の夢
dreams of fish

Ah, I just got my fish tank back after many months and I'm in fish mode. Started as some random boring drawing... add fish and suddenly its pretty :3 OMG I love fish so much ;-; Tis pond season now too. Lets say this in the spirit of summer!

I spent way too much time on this one, my mind is jelly now.
Koi fish was a drawing I did soooo long ago as a tattoo idea. Forget where I got the original idea for that from.

Water-coloring is from a commercial use brush set I bought months ago and never found a use for. Hooray it finally paid off.