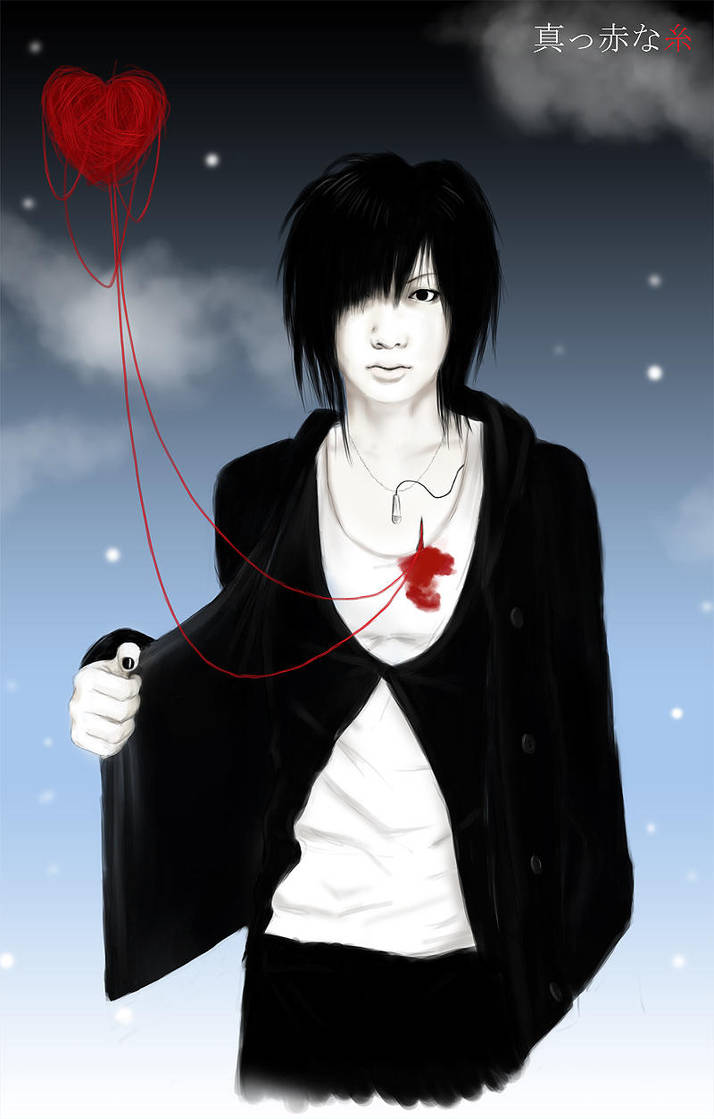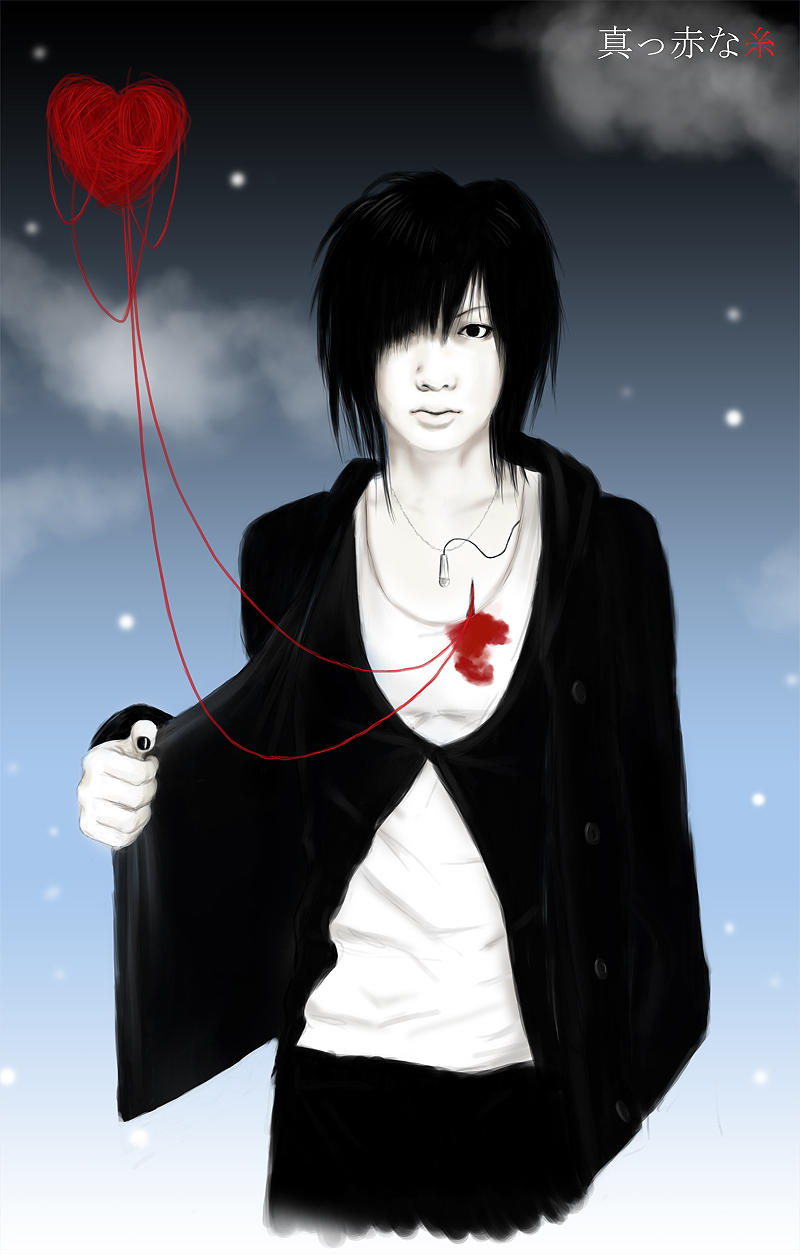 Watch
So I woke up this morning and the first song to pop up on itunes was makka na ito by plastic tree.... 7 hours later I have this! HOW?!

First time trying realism in photoshop... mainly because it scares the crap out of me... and I never had a tablet before to accomplish anything like this o.o who knew I had it in me?
Two referance pics were used; one for Tarou's face, the other a screenshot from the PV. Nothing was traced ( I know that question might come up)
I was gonna do the whole x-ray affect thingy... but I needed more black for that... So I stabbed Tarou in the chest instead <3

I like unplanned things... except for babies.