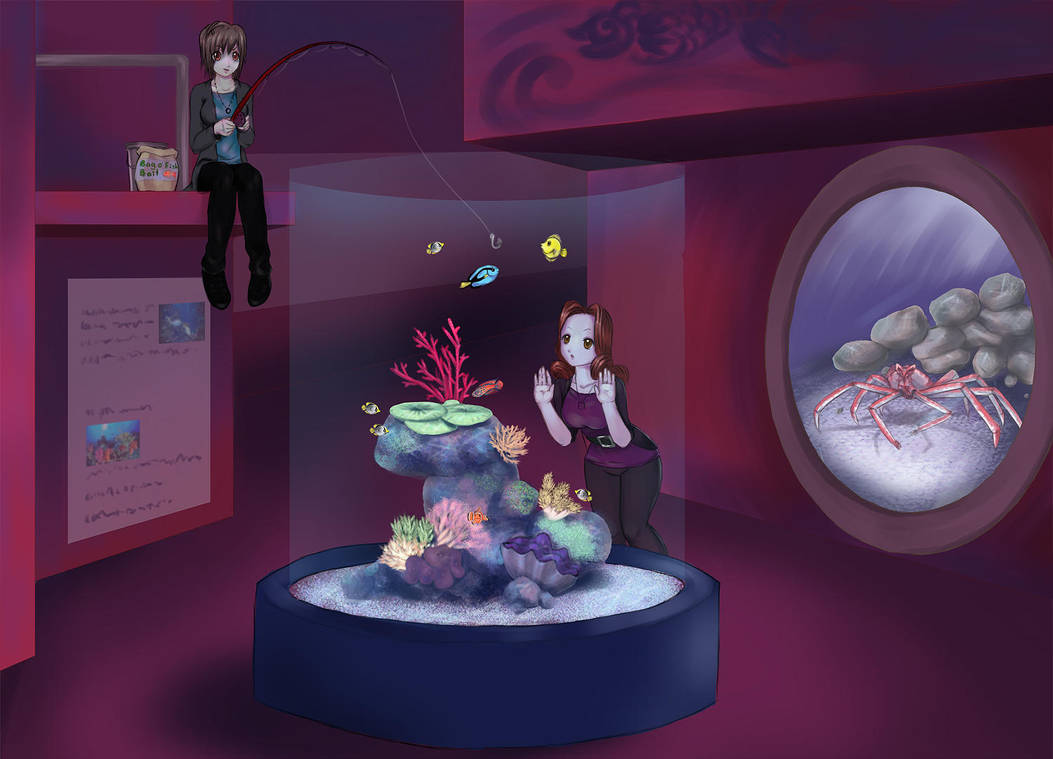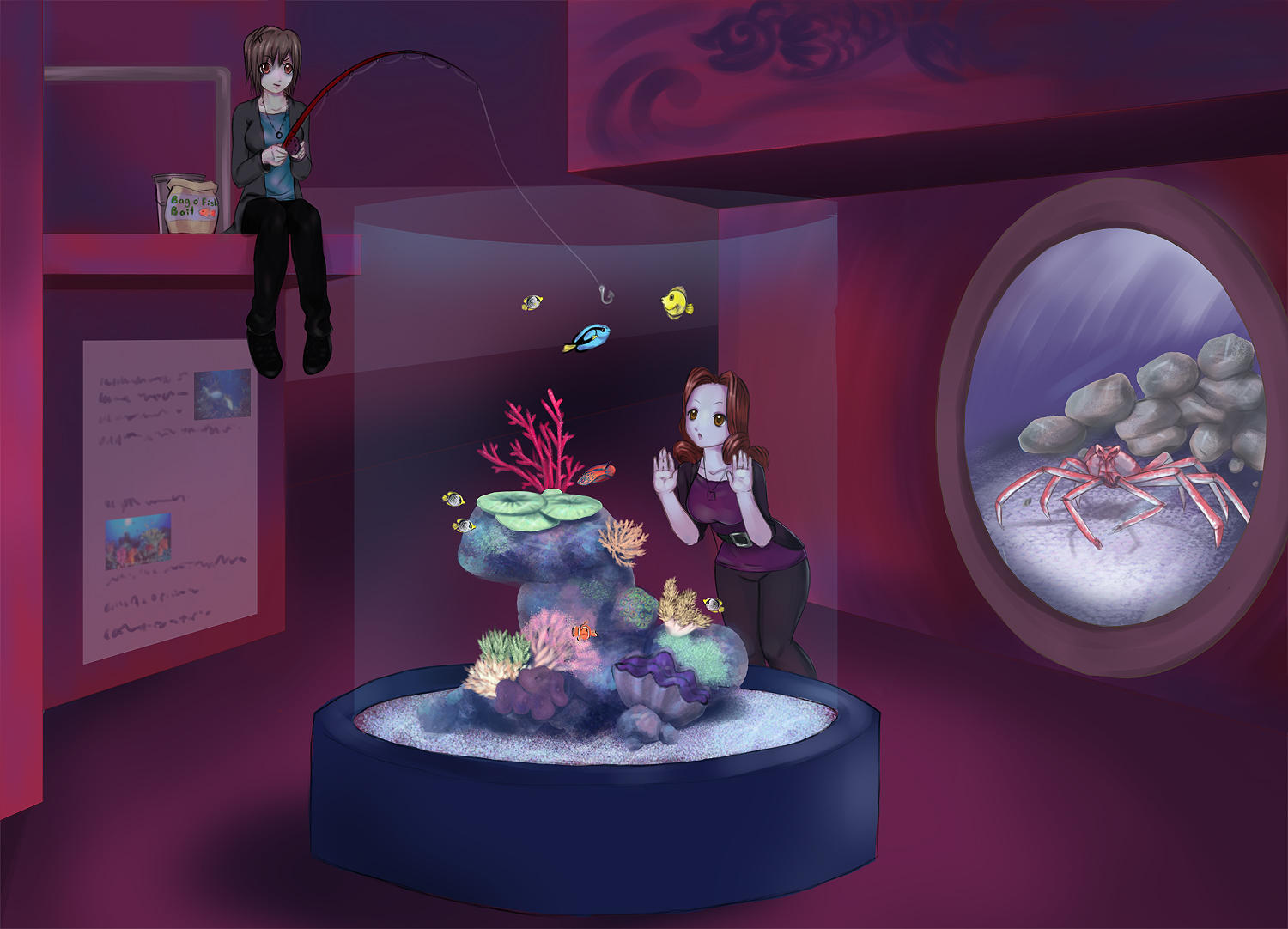 Watch
I've been trying to make drawing a priority again. It's been rather difficult with how busy and tired I am every day -.- Still, I'm determined to get back into things. I've started many pieces but this is one of the few I've finished lately.

I miss my best friend a lot and all the fun and stupid things we would do together. So I decided to start drawing out our stupidity. Not that we'd actually go fishing in an aquarium but... nah.. I think if we could sneak a fishing pole in we probably would. Bring home some new fishie friends for our tanks!
Jess has an evil spider crab looming behind her >>; so creepy. I never thought I'd have a reason to paint a spider crab.

This piece was a lot of fun to paint out for all the aquatic scenery and good practice for perspective and odd lighting.