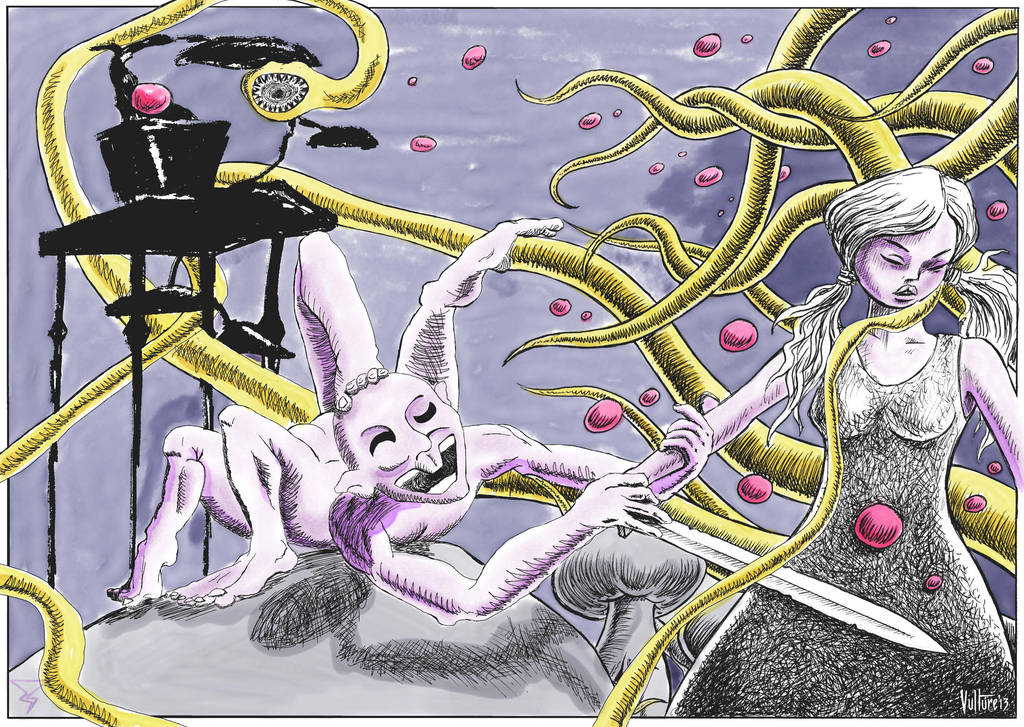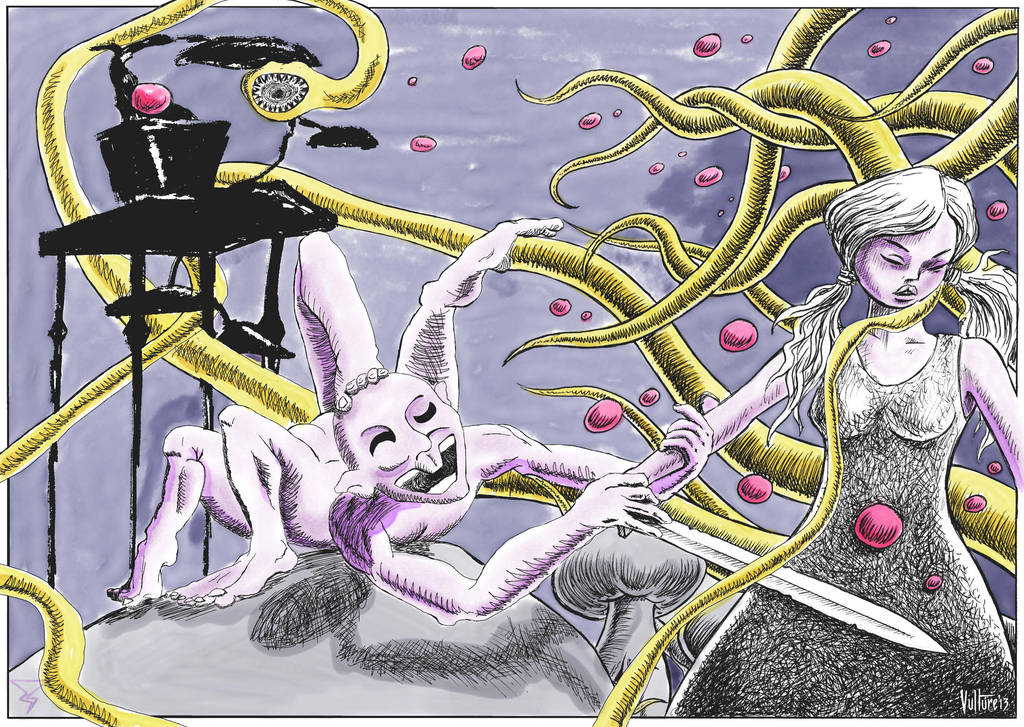 I decided to try my hand at completing

*
offermoord
's Garden Princess Collaboration Project:
fav.me/d6unv4q
It was a real blast to participate.


Thinking of taking part? You can find the original base here:
fav.me/d6p4phm
Corel Painter 12 brushes used: Ballpoint Pen
"Real" Watercolour Brushes: Fractal Wash Wet, Fractal Grainy, Light Bristle
Liquid Ink Brushes: Graphic Bristle, Graphic Bristle Resist

You definitely had a lot of fun with this one. Nice work mate.

Reply

Reply

Great outcome, you should do that more often!!!

Reply

Thank you, Christina. I very well may; it was a lot of fun.

Reply

Reply

Reply

Nice one! but i wouldn't recommend him to tease the warrior princes like that, she seems to know the path of the blade.
Reply

Wonderful colors,title and work!!! I love it!!!


Reply

beautiful work, with a profound scenery, enchanting matte colors and fantasy!
Reply

Sadly, I fell short of a convincing mimicry of offermoord's tentacle cross-hatching. Getting an even distribution was harder than it looked. Still loads of fun to attempt this project though.

Reply