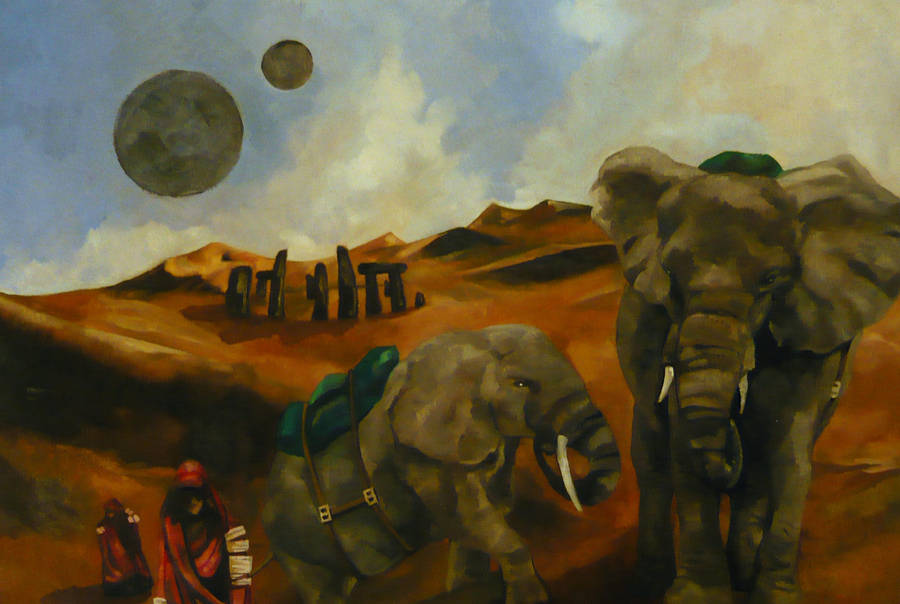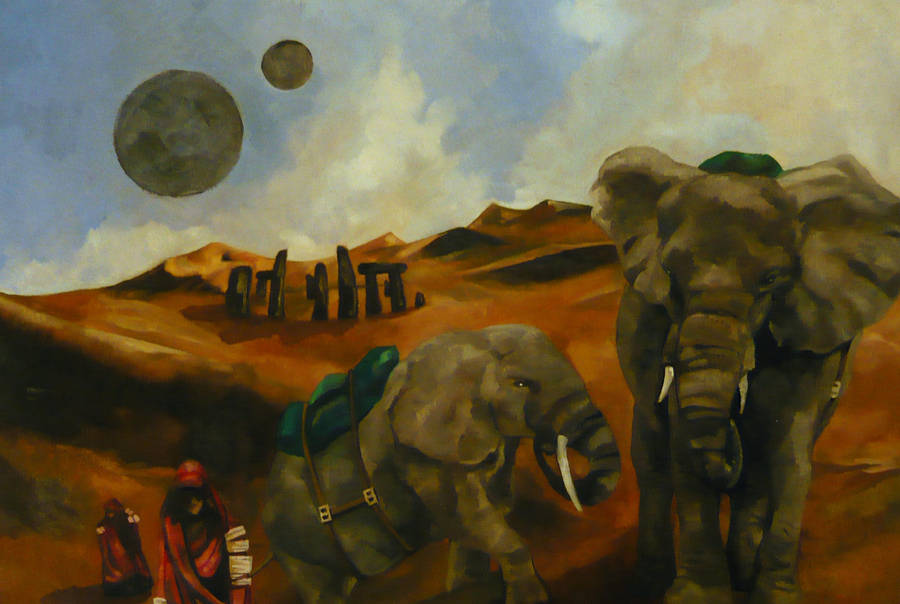 Long overdue submission. Basically; some futuritic nomads...and elephants. And yes, I don't know what Stonehenge is doing there either.

Elephants! XD
Nice work friend.

"Travel the path of integrity without looking back, for there is never a wrong time to do the right thing." -Unknown-
Reply

Beautiful... Well maybe there were nomads and elephants around Stonehenge eons of time ago.

Reply

I think that's what I'll just keep telling people! "Back in the mists of time..." Or maybe its like Star Wars; "A long time ago, on a strange desert planet many miles away....there were elephants which carried strangely insubstantial packs..."
Reply

I think your image was so appealing to me because it reminded me about a longish short story I wrote once called IMAGO MORTIS, which was about a beduin family travelling through the Chad desert in a distant future, telling eachother stories of the past (which would be our present) and of why the rest of mankind somehow disappeared. They didn't have elephants, but camels, though.

Reply

I'd like to read that, sounds right up my street story wise! I'm such a fantasy/sci-fi whore! I pondered over camels, and horses instead of elephants, they'd have fitted in better really.
Reply

But elephants are WILD, so you went the right way. I've thought about doing an English version of that story, but my english skills are too poor. The premise is that an old fax machine suddenly starts printing out radio signals from an imploding star which echoes voices from a distant future. Sounds like a LSD fantasy, come to think of it.

Reply