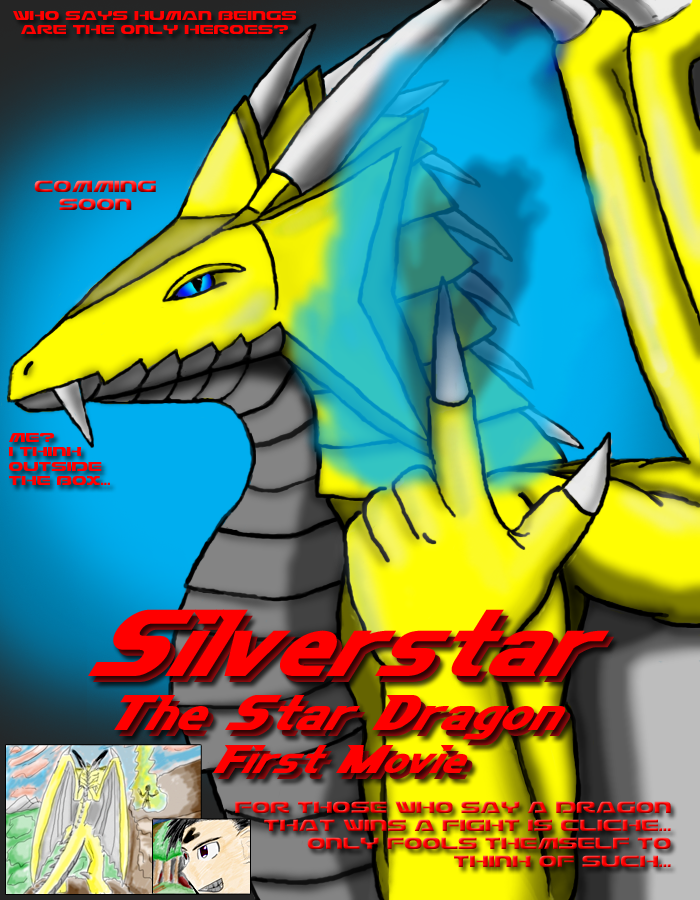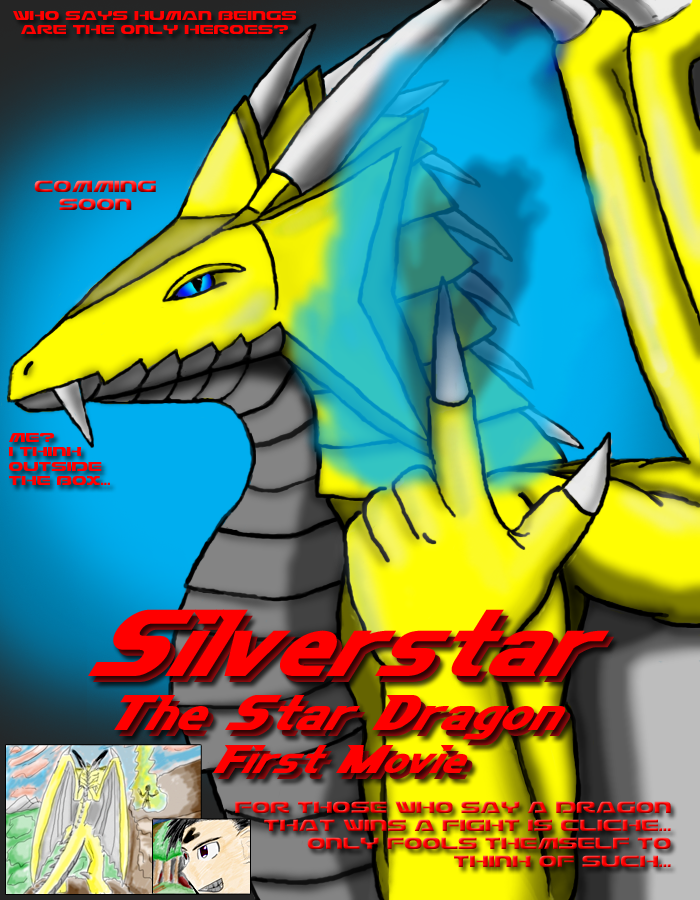 Watch
*FULL VIEW PLEASE*
A pretend movie poster for a Dragon based movie.
I had the idea where Dylan Silverstar one day decided to be in his Anthro Dragon form to take a break from reading spell books, playing with his powers, and playing with technology. This smart star dragon figured it would be nice to enjoy some free time... Till he noticed someone from a distance surging with power.
However, from what it looks like, this weird guy from another cliff was in desire for more power.
Suddenly, he noticed the Anthro star dragon and laughed. Awkward in a way, he said "I'll prove to the world I'm stronger then a powerful dragon, and I'll use you as an example!" Then without warning, he attacked Silverstar. However, Silverstar avoided the attack with his quick supersonic side dodge and was going "WTF?!".
And I guess you know what the rest is about. A corrupt man who wants more power. Plans to challenge his power to the star dragon.
Later on, he finds out in human form that this guy killed half a towns worth of people. And said "It seems a hero is needed. I might as well fill that position." Sets off to a whole 90 minute adventure. XD
A mix of a dark/light story. Nothing too epic or anything.
Silverstar and this random guy is drawn by me... And only me.
My pretend screen shots of a pretend un-finished movie -
[link]