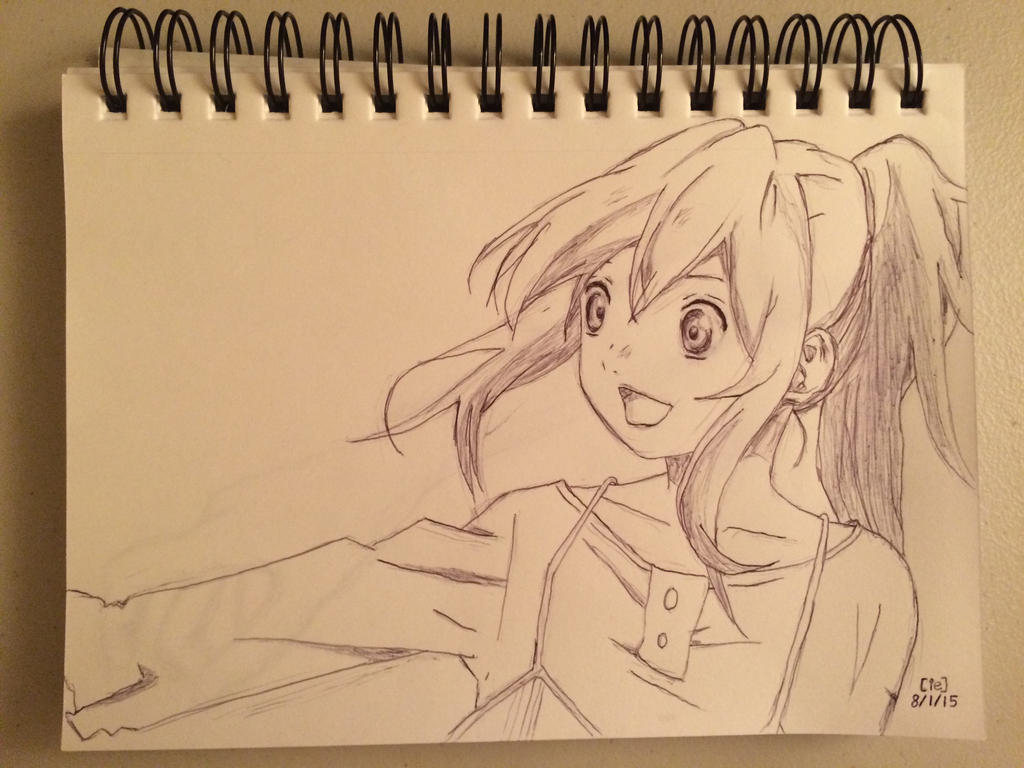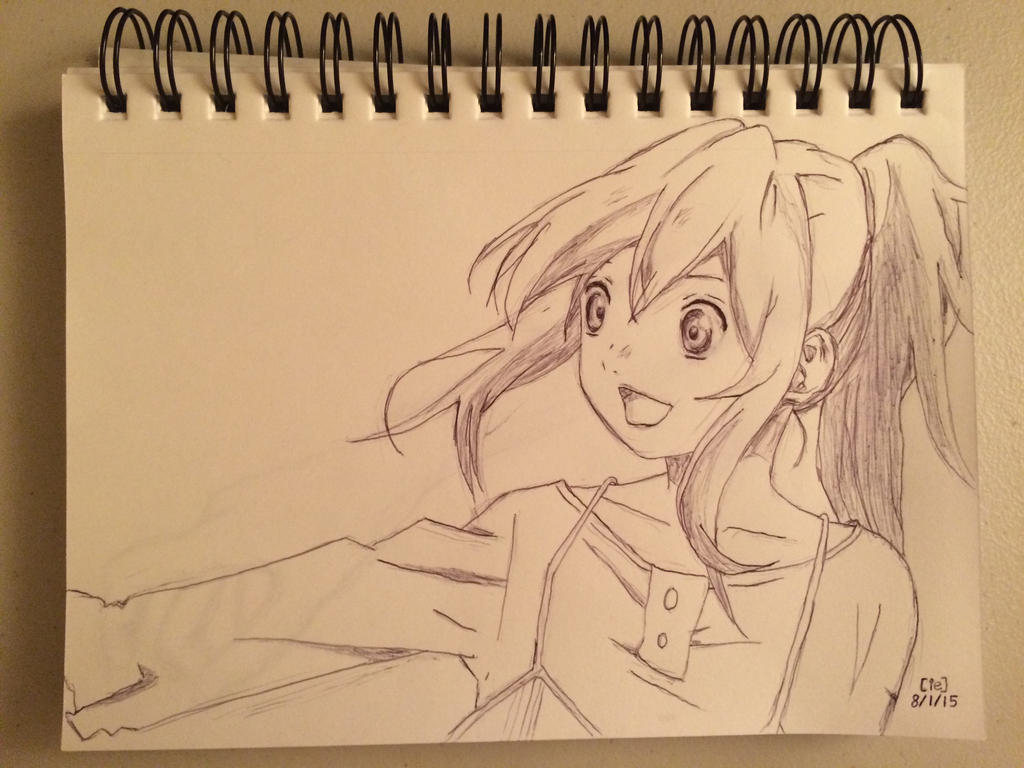 Watch
Ballpoint pen. Reference:
cyanime.files.wordpress.com/20…
Didn't bother scanning, probably looks better when I just take a photo of the sketchbook for this one anyways.
This was quite fun and possibly the first copy art where I feel like I actually did decent...there are one or two places where you can see my mistaken sketch marks but other than that it's much cleaner than before. I think I've kind of got a handle on using the ballpoint pen for both light sketch marks and then darker lines and shading. Ironically it almost feels easier to get the light sketch marks using the ballpoint pen than a pencil sometimes.